Stories from the Heart: A visionary who gifted the emerald coast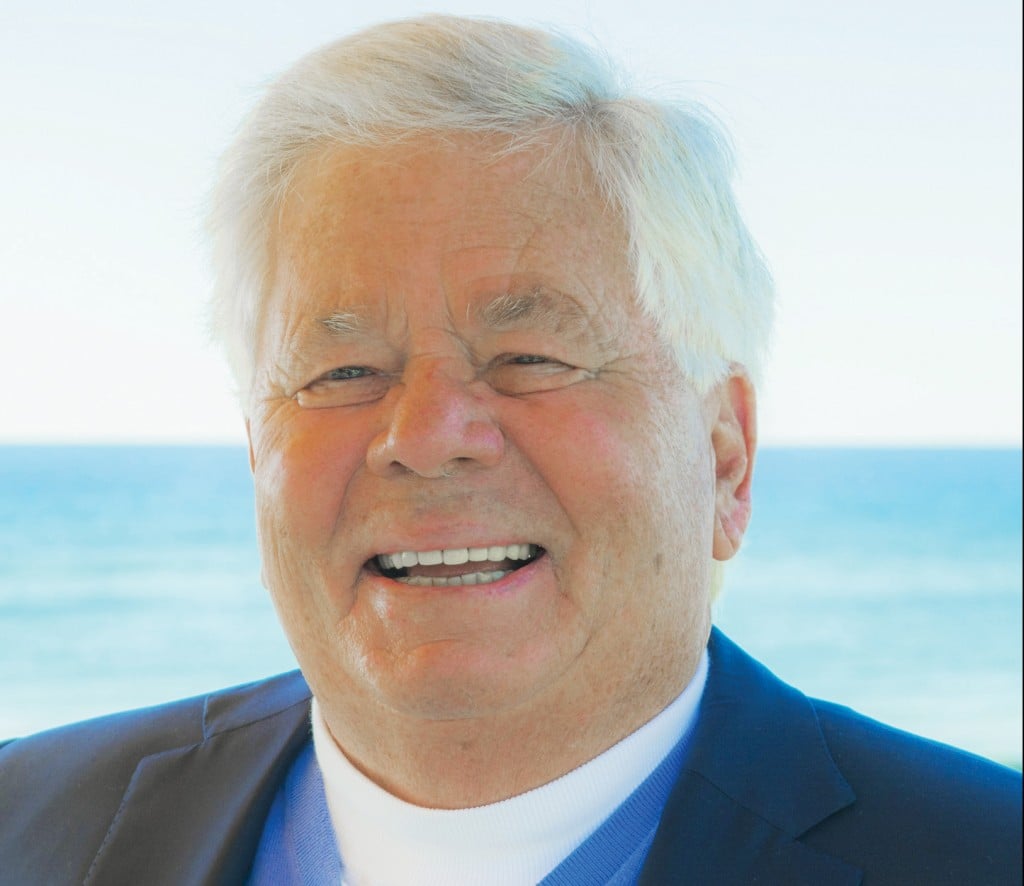 It was Frank Flautt's vision that helped pioneer the Emerald Coast as a premier resort area.
In 1982, he acquired beachside property in the Sandestin Resort that had limited development and grew it into the Hilton Sandestin Beach Golf Resort & Spa. The hotel was originally developed as a 400-unit condominium structure. It was only in 1998, after 200 rooms and additional amenities were added, that the hotel transformed into its current form.
Frank, then, was pleased when plans were announced for construction of Ascension Sacred Heart Emerald Coast. The Hilton Sandestin was continuing to attract countless tourists to the area year-round, and having medical care close by made the hospital a valuable asset from a business standpoint. He also knew it would contribute significantly to the community's development and economy.
He is a generous philanthropic contributor to the ministry, saying "I can't think of too many things more worthwhile than supporting the hospital." Its chapel was funded by the Hilton in honor of his employees. Yet he believes the rewards far outweigh the donations he's been responsible for, knowing that his staff, their families and he himself have received outstanding care there. Over time, he has watched Ascension Sacred Heart's Emerald Coast hospital grow to meet expanding community needs, which he credits to wise management.
Today, the Hilton Sandestin employs 500 people year-round, which grows to 750 during the peak season; it has few vacancies from June to August. It weathered the 2010 oil spill that prompted grant-money advertising to help bring back the area, which ultimately helped the resort by opening up markets unfamiliar with the Emerald Coast. Frank says, "God blessed all the efforts we made here, because it's been one of Hilton's most successful properties."
When his company surveyed those who have bought local homes, one of the questions asked about their first exposure to Sandestin. A little over 70 percent answered that they came for a meeting or vacation at the Hilton — and decided to stay. "I was sitting on the beach one day," he shares, "and I asked, 'What are all these people doing here?' My wife turned to me and said, 'Well you brought them here, so don't complain.' "
At age 78, he continues to serve as president of his company, hoping to be remembered as a "kind and generous" employer. His goal was "never about making money. It was about product. If I could, I would come to work and do it for nothing because I just love it."
---
About the Ascension Sacred Heart Foundation
Since 1915, Ascension Sacred Heart has been at the heart of healing for Northwest Florida and South Alabama. Like our founders, the Daughters of Charity, Ascension Sacred Heart is dedicated to providing quality, compassionate healthcare to the citizens of our regions, regardless of their ability to pay. This steadfast commitment to our community could not have been achieved without the support and generosity of the thousands of individuals, businesses and organizations that have donated to Ascension Sacred Heart Foundation. Through this charitable giving, Ascension Sacred Heart Foundation has been able to provide millions of dollars of free and low-cost healthcare to the poor, uninsured, under-insured and low-income families. With the help of generous donors, we are proud to partner in Ascension Sacred Heart's mission of care along the Gulf Coast.