South Walton Beaches
Your guide to a better beach experience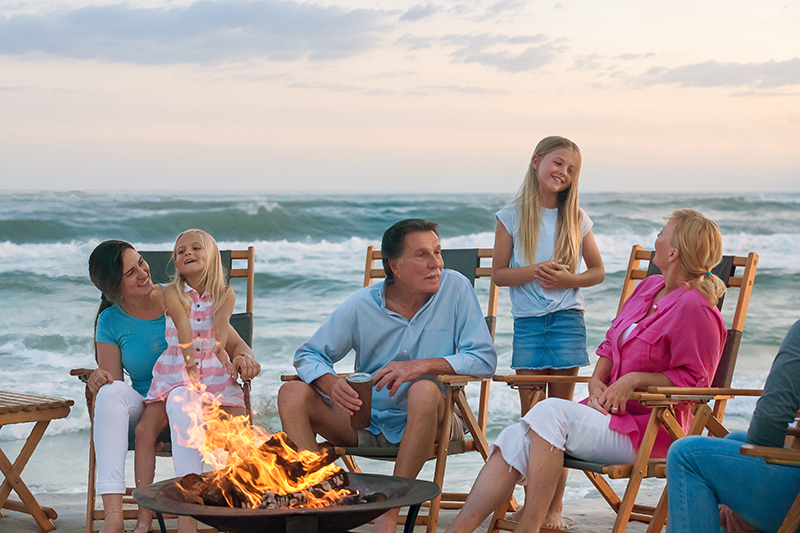 Walton County Tourism is committed to protecting all beachgoers — from tourists to turtles. In the past year, we spent almost $4 million on beach improvements and maintained a program that pays for more than 50 lifeguards. We also sent nearly 7.3 million texts last year on surf conditions, from marine pests to dangerous rip currents.
Beach Safety in South Walton
Familiarization with beach safety, rules and regulations will create a seamless, fun and memorable beach experience for all. For a complete guide on Walton County's beach rules, visit BeachSafety.com.
» Glass containers and littering are prohibited.
» Vehicles, dogs and bonfires require permits. Permits may be obtained through Walton County Code Compliance, (850) 622-0000.
» Know before you go. Obey all beach flag warnings.
» Leave no trace. Items left on the beach overnight will be discarded.
» Keep off the dunes.
» Removal of sand, water or vegetation is strictly prohibited.
» Sea turtle nesting season is May 1 through Oct. 31. Please call the Walton County Sheriff's Office at (850) 267-2000 If you find an injured, sick or dead sea turtle, or to report someone disturbing a sea turtle nest.
Rip Currents

Rip currents are powerful currents of water that can sweep even the strongest swimmers out to sea.
Identify a rip current
Darker color surf, indicating deeper water. Murky brown water caused by sand stirred up on the bottom. Smaller unorganized waves alongside more evenly breaking waves over a sandbar. Waves breaking further out to sea on both sides of the rip current.
What to do if you're caught in a rip current
Don't panic or swim against the current. Float with the current until it subsides. Swim parallel to the shore and diagonally back in.
What to do if someone else is caught in a rip current
Have someone call 911, give accurate landmarks (beach safety flag poles are numbered). Do not enter the water, as you too will be caught in the current. Throw them a flotation device. Try not to lose sight of the victim.
Know Before You Go
» Double Red Flags – Water closed to public* swimming and water activity prohibited.
» Red Flag – High hazard. High surf and/or strong currents.
» Yellow Flag – Medium hazard. Moderate surf and/or currents.
» Green Flag – Low hazard. Calm conditions, exercise caution.
» Purple Flag – Stinging marine life. Man o' war, jellyfish, stingrays.
*Entering the Gulf during double red flag conditions can result in a $500 fine and criminal charges. Absence of flags does not assure safe waters. Swim at your own risk. For emergencies, call or text 911.
Text SAFETY to 31279 for surf conditions and flag updates before heading to the beach.
---
For more information and tips on beach safety, visit BeachSafety.com.
---