South Walton Beaches Wine & Food Festival Pours More Premier Wines Than Ever
Sips, swills, spirits and surprises expected at eighth annual festival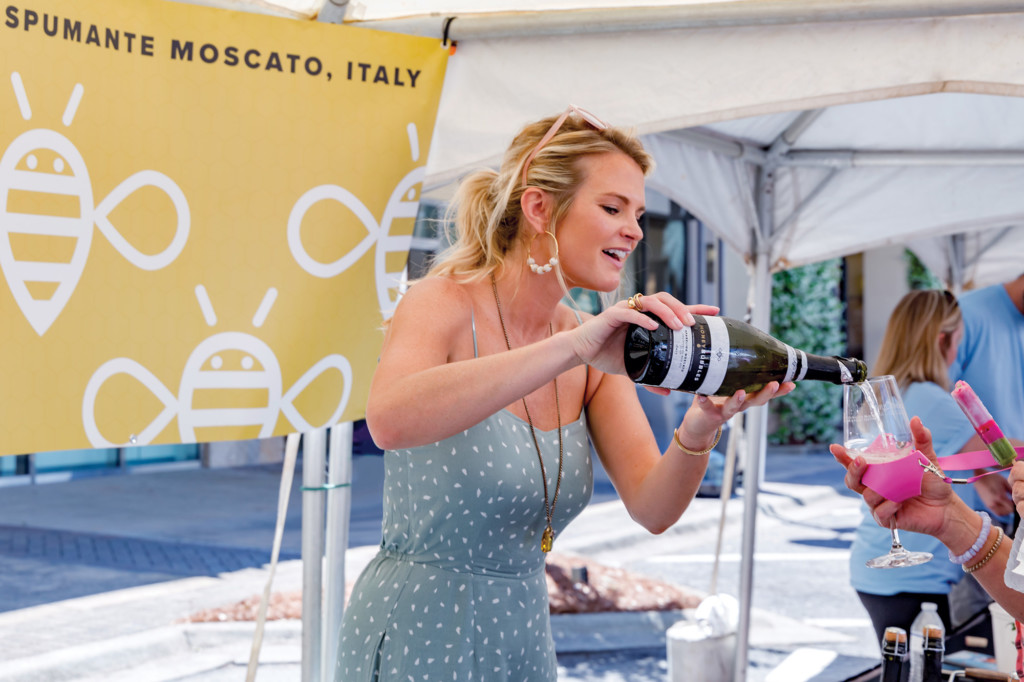 Eight years ago, Chan Cox envisioned a wine festival that promised world-class wines, fabulous food and a generous check for charities.
These remain the fundamental tenets of the South Walton Beaches Wine & Food Festival, but he intends each year to bring something new to the festival — and attendees have taken notice.
From April 23–26, thousands of wine lovers from around the country will gravitate to the Town Center of Grand Boulevard to taste from an impressive roster of winemakers, distillers, brewers and chefs.
The last weekend in April also happens to be when the Destin Charity Wine Auction Foundation holds their top-ranked charity wine auction, making South Walton the epicenter of the wine universe.
Wine, charity and fun converge for Northwest Florida's ultimate wine week.
The festival's creator and founder of Wine World, Cox has spent decades fostering strong relationships with winemakers, and that will become more apparent this year.
"One of the things that is so compelling about this festival is that we mix it up every year, and this year is no exception," said Stacey Brady, executive director of the South Walton Beaches Wine & Food Festival.
"We work to keep it fresh and incorporate unexpected details that attendees absolutely love."
Historically, the festival has poured over 800 wines, but this year will mark an exciting shift from quantity to superior quality.
In 2020, more than 600 wines will be poured, still an impressive selection, complemented by the best wines the festival has ever had.
Another new and exciting element of this year's festival is the Jackson Family Wine World showcase, which will be a central feature during the Grand Tastings on Saturday and Sunday.
Jackson Family Wines has wineries around the world, and the showcase will feature designs that emphasize international stations paired with international wines.
Alongside these new additions will be crowd favorites such as: nosh pavilions featuring specialty foods; spirits row packed with distilleries; celebrity seminars; the Friday night Craft Beer & Spirits Jam; and the VIP Tasting on Friday.
The Friday evening VIP Tasting is for the serious wine lover, allowing them to taste collectible and rare wines and talk directly to the winemakers.
VIP tickets earn attendees access to all of the weekend's events.
While the festival has been highly awarded and is acknowledged as the Southeast's premier wine and food festival, the most gratifying aspect is that each ticket sale contributes to the Destin Charity Wine Auction Foundation, which supports 16 charities throughout Northwest Florida.
"Our attention to detail is what makes this a first-class experience, providing access to the finest wines, creative culinary experiences and leading trends in the wine festival industry," said Brady.
The South Walton Beaches Wine & Food Festival presents an unparalleled opportunity to sip, swill, taste and try flavors that will enliven your taste buds and engage your mind.
For more information and to buy tickets go to SoWalWine.com