Smiles 'Restored' to Hundreds of Emerald Coast Area Kids
Children's Volunteer Health Network Receives $35,000 Grant from the Helping Hands Foundation of All In Credit Union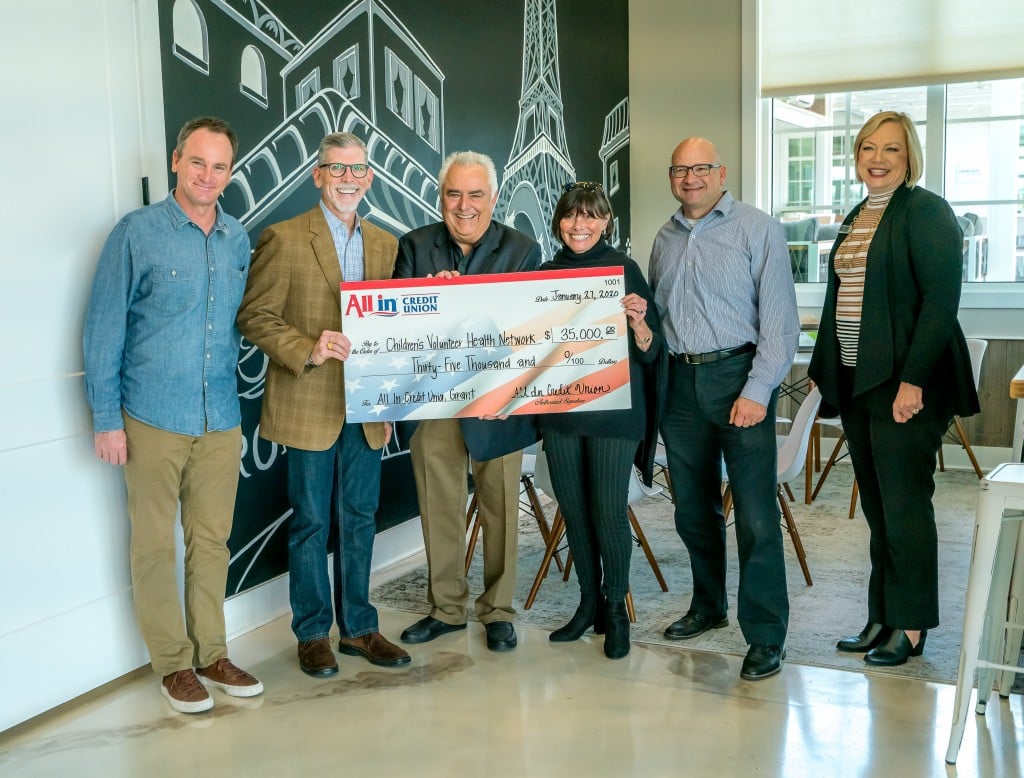 Helping Hands Foundation of the All In Credit Union has given hundreds of kids across the Emerald Coast something to smile about. The charitable foundation recently presented a $35,000 grant to Children's Volunteer Health Network (CVHN), a nonprofit organization established in Santa Rosa Beach in 2005.
These funds will go towards a second mobile dental unit to focus on restorative dental care in Okaloosa and Walton counties.
"Many of these families do not have the resources to establish a dental home," says Denise Lisciotti, CVHN's Mobile Dental Program Manager.
On a recent school visit, CVHN providers conducted exams and X-rays on 170 students and found 306 teeth with decay. Of those teeth, 70 were permanent.
"With a restorative program, we will be able to restore these teeth to prevent premature tooth loss and infection," Lisciotti explains.
Studies show school age children with painful toothaches are at a learning disadvantage. In addition, infection in the mouth can also lead to serious systemic health issues, not to mention expensive visits to the emergency room.
"What a blessing it will be to these students and parents to be able to receive comprehensive dental care," Lisciotti says.
This grant will allow CVHN to purchase a second mobile dental unit to focus on providing restorative dental care to children in need throughout Okaloosa and Walton Counties. The restorative program will complement the existing mobile preventative program that travels to elementary schools in both counties.
Bobby Michael, All In Credit Union President/CEO, said, "When developing this project, one of our objectives was to provide funds to organizations whose dreams exceed their existing capital. CVHN offers a service, unlike other nonprofit organizations we have seen. We are pleased to assist in their cause."
The restorative mobile unit includes a dentist, dental assistant and registered dental hygienist. The difference is, the mobile restorative program would offer services such as fillings, extractions and root canals as compared to the preventative program that provides free dental exams, X-rays, assessments, cleanings, sealants and oral health education.
"There is a culture of giving that permeates this organization. The work CVHN does for the Walton and Okaloosa County areas stood out to the team reviewing the grant applications," said Lisa Hales, All In's senior vice president of member experience, who also is the board chair of the Helping Hands Foundation. "We are honored to be able to assist CVHN with their next mobile dental unit. As we like to say, 'We Give Back' is more than a hashtag at All In."