Slow Train to Miramar
It was a fine time to meet you, Lucille's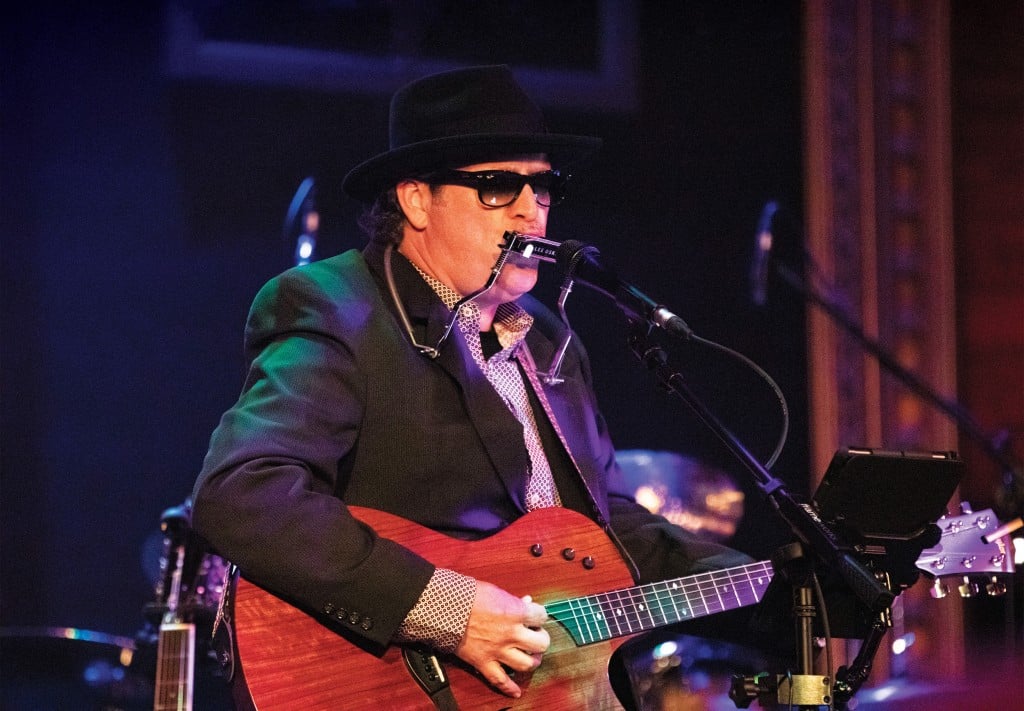 John Wehner jotted down a bunch of possible restaurant names on a piece of paper and then walked away from his desk, letting them simmer.
Some 20 years after creating the Village Door Restaurant at Baytowne Wharf in Sandestin, Wehner, overtaken by a desire to "do something different," had developed a second restaurant in the Seascape Towne Center in Miramar Beach.
He assigned the same "Village Door" name to it, reasoning that it would be easier to build on an established brand than to launch a new one. Breakers West, Breakers East, that kind of thing.
"Might have been the worst business decision I ever made," said Wehner, who got into restaurant ownership in 1992 when he acquired The Famous Door in New Orleans. "All it did was produce confusion."
With business at his new location slowed by the impacts of a protracted highway-widening project and the COVID pandemic, Wehner thought the time opportune for a name change.
Wehner passed by the list again. "Lucille's" attracted his attention.
For starters, Lucille was just a name, one with no connection to a certain famous guitar or anybody's aunt. But before long, Wehner made Lucille the center of a short story, written in the spirit of the atmosphere that he is working to create at his new place.
"The story is fictional, but everyone in it is a real person," Wehner said of the story that resides at partyatlucilles.com. "Except for Lucille. She is a composite of three women. I wrote the story, and my daughter, who is a writing student at New College (in Sarasota), helped out. It's basically about New Orleans hospitality." An excerpt …
The couple's home on Dauphine Street in the French Quarter became the go-to spot for their community — people from all walks of life. Nobody ever used the front door. Everybody entered through the back door leading straight to the kitchen. The door was never locked. Even though the house was Frank and Lucille's, the kitchen was truly Lucille's Kitchen. There, she was always the boss.
"Frank Buscallano" operated a nightclub frequented by mobsters.
As a young man, Wehner was the drummer in the house band at just such a place in Metairie, Louisiana.
"All the Italians hung out there," Wehner said. "I was the youngest member of the house band, and they loved me because I could play all of the Louie Prima-type music. I was 18, and they kind of took me under their wing. There were bookies and men who ran numbers rackets, but what they did to make money really didn't have anything to do with me. I knew them in their social lives."
How does it feel?
On a rainy night in December, two bands would perform at Lucille's Kitchen & Music Hall. The first, Desolation Road, is a tribute band that honors Bob Dylan, himself a storyteller notorious for concocting tales that separate people from the truth about him.
The front man is Ronnie McBrayer. He wears a black fedora, black shirt, black pants and dark glasses. He and his bandmates open with the foreboding and prescient Slow Train …
All that foreign oil controlling American soil
Look around you, it's just bound to make you embarrassed
Sheiks walkin' around like kings,
wearing fancy jewels and nose rings
Deciding America's future from Amsterdam and Paris
And there's a slow, slow train comin'up around the bend.
An audience made up mostly of people gray or graying nod in unison. McBrayer is good, authentic. Comfortable, the crowd settles in.
Perhaps few among its number know that McBrayer is the pastor of the Simple Faith Church in Santa Rosa Beach. He grew up in the mountain town of Calhoun, Georgia, just south of Chattanooga, in a family whose men were "preachers and bootleggers, and sometimes both roles were played by the same person."
As to his own duality — preaching the gospel of Bob Dylan on a Saturday night and preaching the Gospel hours later — McBrayer said in an interview that there are commonalities.
"Even if you subtract Bob's 'evangelical' years in the late '70s and early '80s, what he says with his music is prophetic and is as badly needed today as it was when he got started in the 1960s," McBrayer said. "Plenty of people have sold lots of records, but Dylan has a way of transcending his own rock-and-roll genre. If you read his lyrics, music aside, he is an incredible poet. I would put him with Frost, Dickinson and other greats."
The only rock 'n' roll permitted in McBrayer's boyhood home was Elvis, whose music was forgiven because he had recorded a gospel album.
"I grew up in a very fundamentalist household," McBrayer said. "My joke has always been that we were so fundamentalist that I wanted to be a Southern Baptist because they were so liberal."
McBrayer was first exposed to Dylan by a high school teacher.
"He was an old hippie, and he was teaching about the '60s and the anti-war movement and the explosion of social change in that decade. He brought his little guitar to class one day and sang The Times, They Are A-changing and Masters of War, and that was like a revelation."
Musicians getting their start in church is a familiar refrain. McBrayer conforms.
"My paternal grandfather was a musician, and all my father's brothers played," he said. "My first singing was in the church before I was 10 years old. By the time I was 12 or 13, I was playing guitar. Music is my very first love, and Bob Dylan's music is not that far from the mountain tunes and hymns and spirituals I grew up with."
McBrayer likened his Simple Faith Church to the Island of Misfit Toys.
"We have communion every week, and my invitation is the same," he said. "No matter who you are, where you've come from or where you're going, if you're on the path of faith, you're welcome at this table."
McBrayer is a friend of the disfranchised, an opponent of arrogance, exclusivity and barriers. He is rather like Dylan that way, rather like Wehner's Lucille.
Their first set complete, the members of Desolation Road depart the stage and exchange high fives and fist bumps. Joey Gates on bass and drummer Dustin Borlack are new to the mix, and McBrayer is coming off an 11-month-long battle with long COVID, so bad that he had been treated with experimental drug cocktails served by doctors at Vanderbilt University.
The set has gone well.
"I wasn't worried," McBrayer said. "But I was pleasantly just so pleased."
In the second set, the band is visibly more relaxed and having more fun. It's tighter, and McBrayer is further into character, more gravelly and nasally than before. Recognizing the first few strains of Like a Rolling Stone, a blond woman half Dylan's age gets to her feet, raises a fist and let's fly with a roar so loud that it turns heads in Lucille's balcony, above.
How did it feel?
"It felt like old times," McBrayer said.
Heart of gold
Next up is Rust & Gold, a Neil Young tribute band with Nic Turner in the lead role. He wears a tattered hat over thinning, tousled hair and the requisite flannel shirt, open at the front to reveal a faded white tee well on its way to yellow. Facially, too, he looks the part.
Turner grew up in Venice Beach in SoCal. He was 15 and in a Christian band when country singer Dorsey Burnette (Tall Oak Tree) asked Turner to back him up on electric guitar. It would prove to be a limited engagement, but Turner got a taste for secular performance.
About that time, a girl named Cathleen, who would marry Turner years later, introduced him to the music of Neil Young.
"She loved him, and I had a naturally high voice so it was real easy for me to do Neil Young," said Turner, who would figure in a few bands but stopped playing for some 30 years after the first of his four children was born.
A health scare returned him to music, which Turner found to be restorative.
"I was working in computer programming, and I suffered a minor stroke from sitting down for long periods of time," Turner said. "My son Andy thought it was important for me to be active at something, and he took me to get a Gibson acoustic guitar like the one I started with."
The chords had not left Turner's fingers.
He played at an open mic night at Chuck Stiles' Graffiti & The Funky Blues Shack when it was located at Baytowne Wharf. Stiles was impressed, so much so that he booked Turner to play Neil Young songs and other music.
Subsequently, Scott Rockwood, considered by Turner to be the best guitarist on the Emerald Coast, formed Rust & Gold. The two men played together for a few years but not steadily. Always busy and in demand, Rockwood divides his time among several bands.
Eventually, Turner took over Rust & Gold and made the band a full-time business. At this writing, he and bass player Mel Senter, keyboardist David Beaver and drummer Cameron Mitchell, have bookings from South Florida to Austin, Texas, and from Chicago to Madison, Wisconsin.
"Neil Young's songwriting to me is the best in the world," Turner said. "I think that is a lot of the reason that I perform it so well because I really like the lyrics, I like the tone, I like the charisma that he brings."
And, he admires Young's advocacy in support of the environment, disabled persons, farmers and others.
Like Young and like McBrayer, Turner plays many of his concerts as fundraisers for charities — local, regional and national. The benefiting nonprofits include the Empowerment Parent Resource Center, based in Pensacola. Turner is close to Rand Hernandez, a Niceville resident and an EPRC resource specialist who works to provide support to parents and caregivers of disabled children.
Turner knows about coping with difficulties. There was the stroke, and he also suffers with multiple sclerosis.
"It's a thorn in my flesh," Turner said, "but I just have to look past it."
"Nic is a genuinely kind person," Wehner said. "Heart of gold."
In putting together playlists, Turner chooses songs that mean the most to him personally, songs including Natural Beauty.
"'A greedy man never knows what he's done,' it's a favorite Neil Young line of mine," Turner said.
He recalled a time when exotic vegetation was introduced to the Grand Canyon and overwhelmed the native plants.
"Man was not made to be the gardener and the zookeeper of the planet," Turner said.
It was fitting that Desolation Road warmed up Rust & Gold; it was Turner who talked McBrayer into arriving at a Dylan act. Not infrequently, they share a stage at small venues and perform unplugged.
"Some people want a more relaxed acoustic experience," Turner said.
When the two bands played together in December at Lucille's, the joint concert was dubbed Slow Train.
At the end of the evening, the train picked up speed. Desolation Road and Rust & Gold combined to perform Young's rollicking anthem, Rockin' in the Free World. When they did, no one was ready for the train to check in to the station.
"Playing never gets old," Turner said. "And you can never get it perfect. That's the way it should be. That will keep you Young."
A Place

to Connect
John Wehner intends for people to put their phones up when they visit Lucille's Kitchen & Music Hall.
"We want you to talk with people, talk with your family, the way people used to spend time with each other," Wehner said.
Performers and comedians who take the stage in the Music Hall are varied enough to attract all sorts, but the target audience for the restaurant is families.
"A big fan of the restaurant suggested a stance line — Family Reunions Here Daily," Wehner said. "That's a really good line, and that's where we'd like to take Lucille's."
Too, Wehner wants Lucille's to be known for "home cooking with loads of flavor." He recently brought on Justin Sharpe, the owner of The Chef's Table catering in Santa Rosa Beach, as his chef. Lucille's and the catering service have merged operations.
Next time you're there, try the shrimp and grits. You get into those and your phone rings, you'll let it go to voicemail.