Shoppes @ Inlet to Host Grand Opening Celebration
Featuring live music and complimentary hors d'oeuvres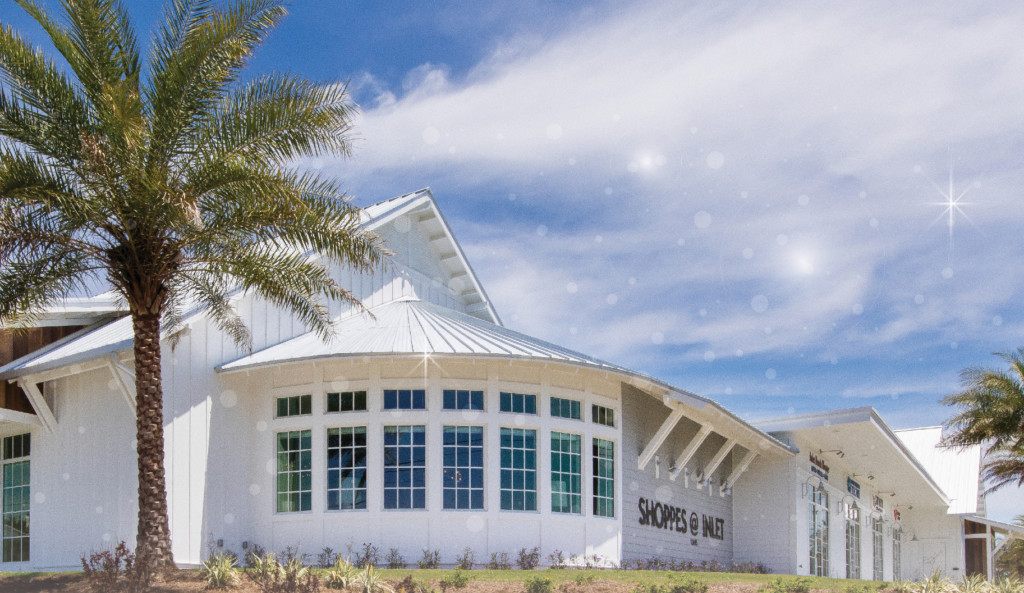 Celebrate the Grand Opening of the Shoppes @ Inlet with a champagne toast ceremony and reception on Thursday May 2, 2019 from 5-7pm. Open to the public, the Grand Opening will offer light bites and refreshments by Shaka Sushi and Noodle Bar, Cafe Aroma and Cowlick Scoop Shop, live music by Matt Lyons and special offerings within each business. Guests that visit and sign up with each merchant can enter to win a grand prize. Goodie Bags with gifts from the merchants will be given to the first 75 guests.
Location:
13625 US HWY 98 East
Inlet Beach, FL 32461
About Shoppes @ Inlet:
Shoppes @ Inlet – South Walton's newest fashionable shopping center offers over 14,000 square feet of retail businesses including Lovelace Interiors, Inlet Shoppe, South Walton Eyecare, Shaka Sushi & Noodle Bar, CowLick Scoop, Café Aroma and Emerald Coast Urgent Care. The Shoppes @ Inlet enjoys a prime perch overlooking East Emerald Coast Parkway (US98) and styled to give homage to the Historic Florida style, re-claimed wood accents, white painted lap siding. The Courtyard offers all who visit a beautiful outdoor landscape, water feature and comfortable space to relax while you shop. It is a great community destination.
Lovelace Interiors:
An award-winning home decor retailer and licensed interior design firm, featured in many of the nation's leading magazines. More info: lovelaceinteriors.com
Shaka Sushi and Noodle Bar:
A place to "hang loose" with Sushi Chef James Shaka offers a menu that boasts righteous rolls, Noodles, Poke, Sashimi Nigiri, and fusion entrees. Sit back and enjoy a vast selection of saké, wine and beer. More info: shaka30a.com
Emerald Coast Urgent Care:
An urgent care facility providing highly trained medical professionals to treat a variety of non-life or limb-threatening injuries/illnesses at lower costs and shorter wait times than a hospital Emergency Room. More info: emeraldcoasturgentcare.com
Inlet Beach Shoppe:
A little beach shoppe with carefully selected apparel, decor, gifts, beach accessories, toys and branded Inlet Beach wear.
South Walton Eyecare:
A locally owned, state-of-the-art optometry practice and boutique optical featuring a wide selection of high fashion eyewear and designer frames. More info: www.southwaltoneyecare.com
Cow Lick Scoop Shop:
Small batch ice cream made by hand with top quality ingredients. Offering scoops, buttery waffle cones, Cow Lick buns, pints, sundaes and much more.
Cafe Aroma:
Café Aroma is a cafe and coffee shop serving Lucky Goat Coffee, Charlie's Donuts, delicious sandwiches, smoothies and more.