Shaka Sushi and Noodle Bar Opens in Inlet Beach
Last Call Restaurant Group Open its Fourth Restaurant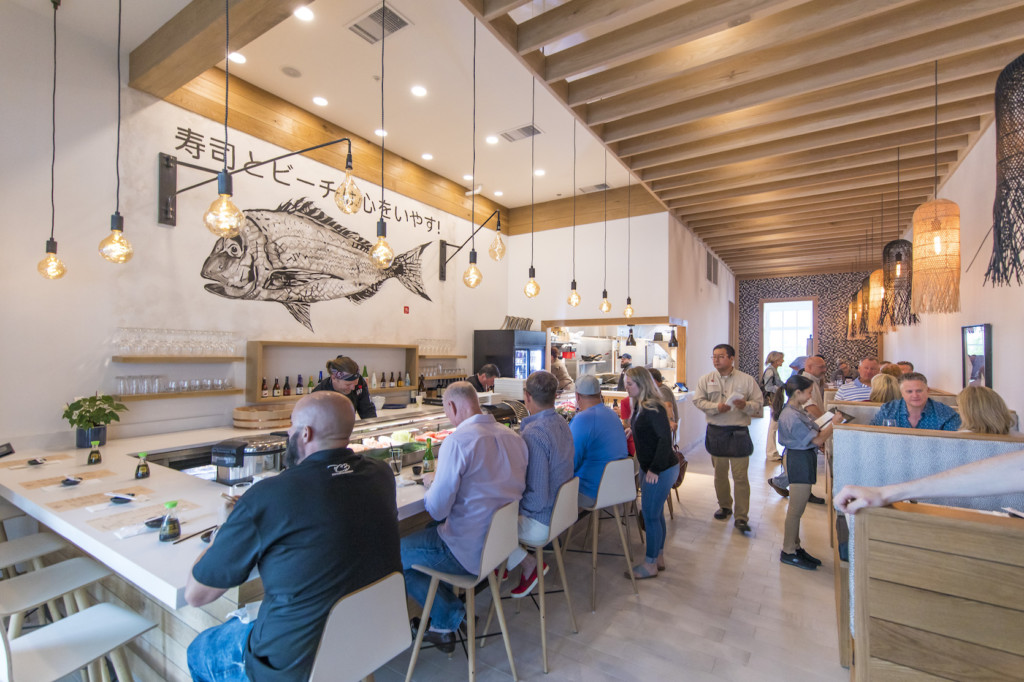 Shaka Sushi and Noodle Bar opened April 13, 2019 in the brand-new development – Shoppes @ Inlet.
Shaka Sushi and Noodle Bar is a place to "hang loose" and be welcomed with positive vibes.
Chef James Sargent, Chef Ken Duenas and Shaka's culinary team have created a menu that boasts classic rolls, more adventurous rolls, sashimi and nigiri, small plates and entrees, and of course saké, wine and beer.
The interior of Shaka was designed by Nina Freer and exudes a very clean and natural design with beautiful earthy elements. Shaka will be open for dinner daily from 5-10PM beginning April 13 and will eventually open for lunch as well.
Last Call Restaurant Group, the group that owns Shades Bar and Grill, Pescado Seafood Grill and Rooftop Bar, and Southside Slice, is excited to add another concept to its ever-growing group. 
For more information on Shaka visit: Shaka30a.com
Follow on Facebook and Instagram: @shaka30a