Seven New Art Works Added to 2020 Underwater Museum of Art
Local artist Katie Witherspoon selected for this summer installation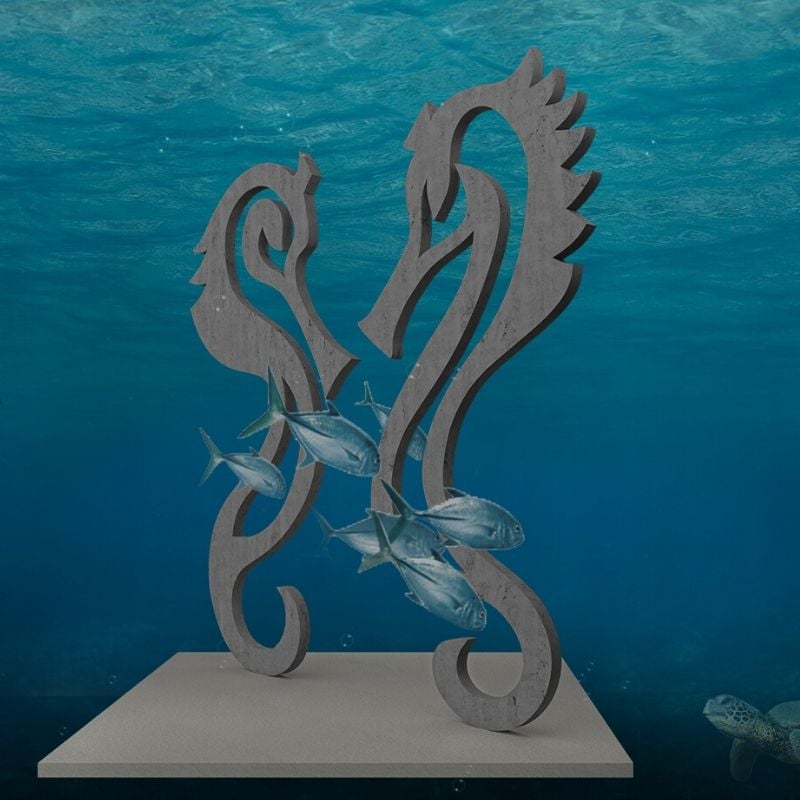 Going to great depths to enrich the Emerald Coast, the Cultural Arts Alliance of Walton County (CAA) and South Walton Artificial Reef Association (SWARA) recently revealed seven new sculpture designs in the third installation of the Underwater Museum of Art (UMA).
Selected by jury for permanent exhibition, the 2020 installation will include the following pieces of sculpture: Bee Grayt by Katie Witherspoon (Santa Rosa Beach, FL), Building Blocks by Zachary Long (Oklahoma City, OK), Dawn Dancers by Shohini Ghosh (Highlands Ranch, CO), Eco-Bug by Priscila D'Brito (Boca Raton, FL), From the Depths by Kirk Seese (Lutherville, MD), Hope by Jonathan Burger (New Bern, NC) and Three Wishes by Marisol Rendón and Ingram Ober (San Diego, CA).
Touted as the first permanent underwater sculpture garden in the nation, this creative collaboration that spans about one-acre in size hit the world with a splash, and soon Time magazine, National Geographic and USA Today were calling it a "must-see" attraction and ranking it among the World's Top 100 Greatest Places.
The UMA is presented as part of CAA's Art in Public Spaces Program and augments SWARA's mission of creating marine habitat and expanding fishery populations while providing enhanced creative, cultural, economic and educational opportunities for the benefit, education and enjoyment of residents, students and visitors in South Walton.
"UMA is a great example of the community working creatively together with a common purpose for the right reasons — this project is not driven by money, but for the love of the gulf and its creatures," said artist and CAA president Allison Wickey, who sparked the idea.
With support from the Alys Foundation, Visit South Walton, Visit Florida, and the State of Florida Division of Cultural Affairs, UMA sculptures are deployed with SWARA's existing USACOA and FDEP permitted artificial reef projects that includes nine nearshore reefs located within one nautical mile of the shore in approximately 57 feet of water.
The 2020 installation will join the 17 sculptures previously deployed on a one-acre permit patch of seabed off Grayton Beach State Park, further expanding the nation's first permanent underwater museum. Deployment of the 2020 UMA installation is slated for summer.
The exhibit is a dive site. Because the depth is below 40 feet, it requires divers be certified.
Emerald Coast Scuba (divedestin.net) in Destin, owned and operated by siblings Anna and Tom Schmitz, is currently the only outfit providing group dive tours. The cost is $165 per person for a six to eight-hour dive day with two dives.
Not a diver … yet? You can amp up your "experience index" and sign up for a four-day scuba certification course ($550 per person) offered by Emerald Coast Scuba that includes an online course, two days of training in a pool; two days of diving in the Gulf along with UMA artists serving as special guest speakers on the project. The class culminates with diving the UMA on the final day.
"The best part is its unique," Anna Schmitz says. "It's the only one of its kind in the world and it's pretty neat to be able to experience something only a few people on the planet have seen."