Serene Setting of Seaside at Beau Soleil
Who wouldn't want to live in gulf-front luxury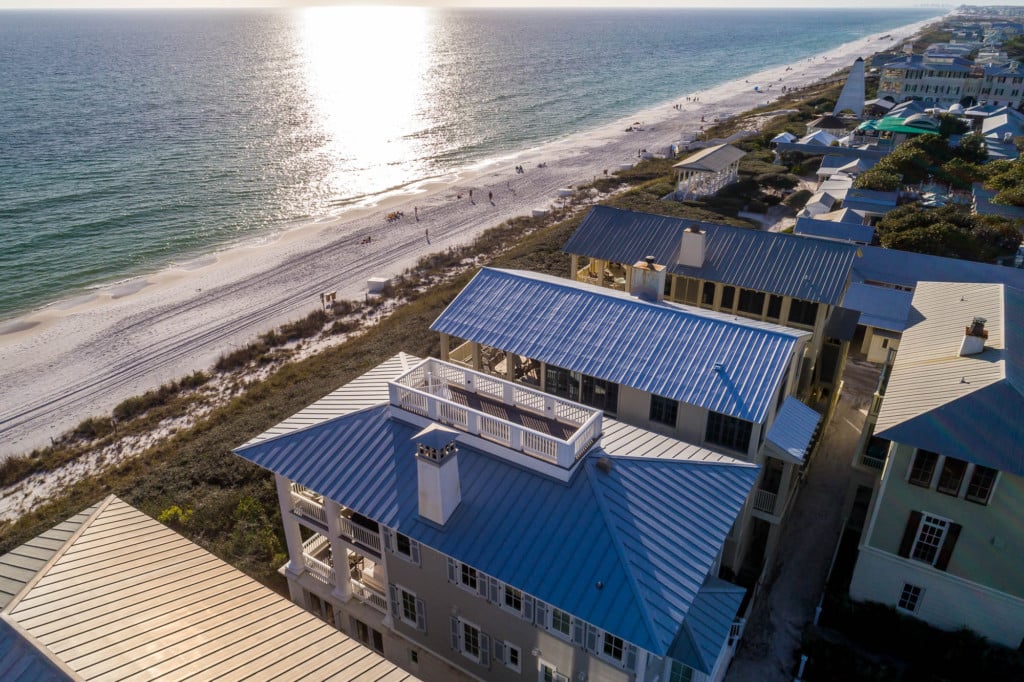 Seaside style meets peaceful privacy in this coastal classic in Carillon Beach, an idyllic beach community just east of Rosemary.
Every inch of this home has been carefully maintained by a full-time staff, and each rental guest has been carefully selected by the owner.
With an exceptional past-guest database, this home boasts an impressive annual rental history of over $340,000 that can be built upon as the demand in our area for luxury, beachfront vacation rentals continues to grow.
Whether considering a strong investment property or a private Gulf
-front retreat, this remarkable property has the attributes to satisfy the most savvy buyers sh
opping the Northwest Florida coast.
LIST PRICE: $3,595,000
ADDRESS: 298 Beachside Drive, Carillon Beach
SQUARE FOOTAGE: 4,431
BEDROOMS: 6
BATHROOMS: 8
YEAR BUILT: 2007
FEATURES: Gulf-front, heated pool, carriage house, gated community, established rental revenue history
APPEAL: Located in the gated community of Carillon Beach in a prime location just east of Rosemary, 289 Beachside Drive comprises a main house (3,471 square feet) and an oversized carriage house (970 square feet) with two stories of living space.
The total property houses six bedrooms and eight full baths, a stunning courtyard area with heated private pool, multiple beachfront balconies, two full kitchens, two gas fireplaces and a private elevator that services all floors in the main house.
The property sleeps 14-18 guests, with five king suites and separate baths to service each room.
The charming Carillon Beach community adds even more appeal, with almost a mile of private community beach and a myriad of amenities to offer owners and guests alike. The depth of the beach here and its privacy are extraordinary when compared to most beaches in the area.
CONTACT INFORMATION: Erin Oden Coastal Luxury, (850) 213-3478 (O), (850) 502-1220 (C)