Sassy Salsa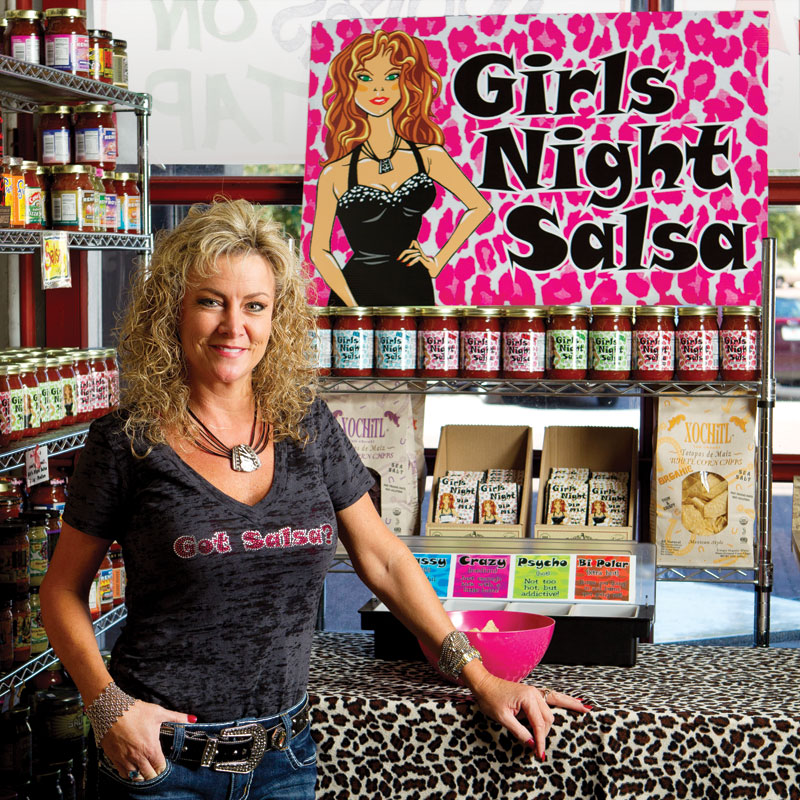 Not all snacks are created equally. Girls Night Salsa (girlsnightsalsa.com) is the unique local line of salsa and seasonings that's got the Emerald Coast all fired up.
After years of making salsa for girls' night, Tracey Sharp of Panama City Beach was inspired to create her own line of the spicy treat. Four months and several salsa-related accidents later, she debuted Girls Night Salsa at the 2009 Holly Fair. Today, Sharp's line can be found on local shelves in more than 38 locations.
Salsa is Sharp's "favorite food," and she hopes her products make people "happy, comfortable and satisfied." Her salsa ranges in heat from Sassy (mild) to Bi Polar (extra hot). You can also pick up a dry seasoning pack for recipes that need an extra kick. All products are gluten and fat free.
What's next for Sharp? The entrepreneur is shaking up the beverage industry by creating low-sodium drink mixes to add to her line.