Resurrected History
UWF archeologists unite people with ancestors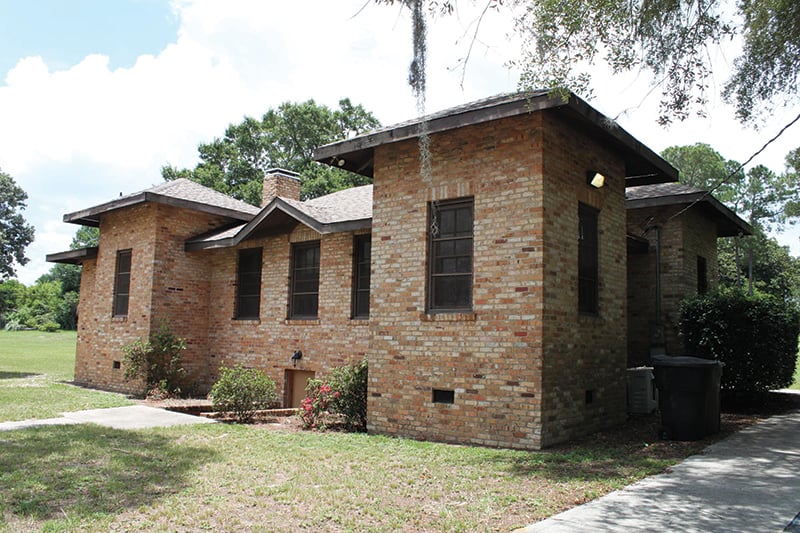 For people disconnected from their legacies, abandoned old cemeteries can have continuing relevance and importance.
But restoring connection is challenging. Descendants of the interred may have moved away from the communities where cemeteries are located. The last stewards of the burial grounds have likely passed on. And the dead do not speak.
Unless they are given a voice.
The University of West Florida Archaeology Institute has spent the last two decades researching, uncovering and maintaining early cemeteries and burial sites. Margo Stringfield, a research associate and the historic cemeteries specialist for the institute, has become something of a representative for long-ago Pensacola residents.
"We learn a lot in our cemeteries," Stringfield said. "It gives a voice to people who, in many ways, have been marginalized through time. It brings us all to the table with a shared knowledge of who we are and where we came from."
Recently, Stringfield and the UWF team have found themselves in the midst of a major discovery made in downtown Pensacola.
While participating in a 2021 clean-up activity, a group of Boy Scouts stumbled across skeletal remains beneath the 89-year-old historic Boy Scout building at Miraflores Park. Two bodies were found, but this was no crime scene.
An effort involving the City of Pensacola, UWF personnel and other experts revealed that the remains were likely those of a man and a woman who were in their late 30s or early 40s when they died. As the city began to sift through historical records, newspaper clippings and early maps, it became clear that the remains were likely much older than the building where they were found. And, there are almost surely more remains at the site.
In the late 19th century, a portion of Havana Square, now known as Miraflores Park, was home to a "Negro burial ground," but information about who was buried there and the locations of the graves has been lost in time.
Technical researchers from UWF are taking the lead on surveying the scene with ground penetrating radar (GPR). While GPR cannot provide a perfect image of what lies beneath the surface, it may help identify additional burial sites in the park without the need for excavation or further disinterment.
Stringfield is one of 10 members of a community advisory group appointed by Mayor D.C. Reeves to not only analyze the research provided by technical experts, but to engage with the community and help determine how the findings will be commemorated.
"These are ancestors of Pensacolians living here today, I'm sure," Reeves said. "These are people. We want to handle that in the most transparent and respectful way possible."
Stringfield's background in researching, documenting and commemorating burial sites in and around Pensacola provides critical insight into the importance of what she refers to as "historic cemetery resources."
Sites like that at Miraflores Park "give us a much better understanding of who people were, both as individuals as well as what their contributions were to the community they lived in," Stringfield said. "In the case of African American cemeteries, it is often the case that what we know about them or what we can interpret about their lives stems from how their families chose to represent them in death."
This is particularly true of AME Zion and Magnolia cemeteries. Through her involvement with a UWF grant project entitled "By These Hands: The Vernacular Markers of Pensacola's Historic African American Cemeteries," Stringfield