Restoring the Public Square
Polarization has disrupted trusted processes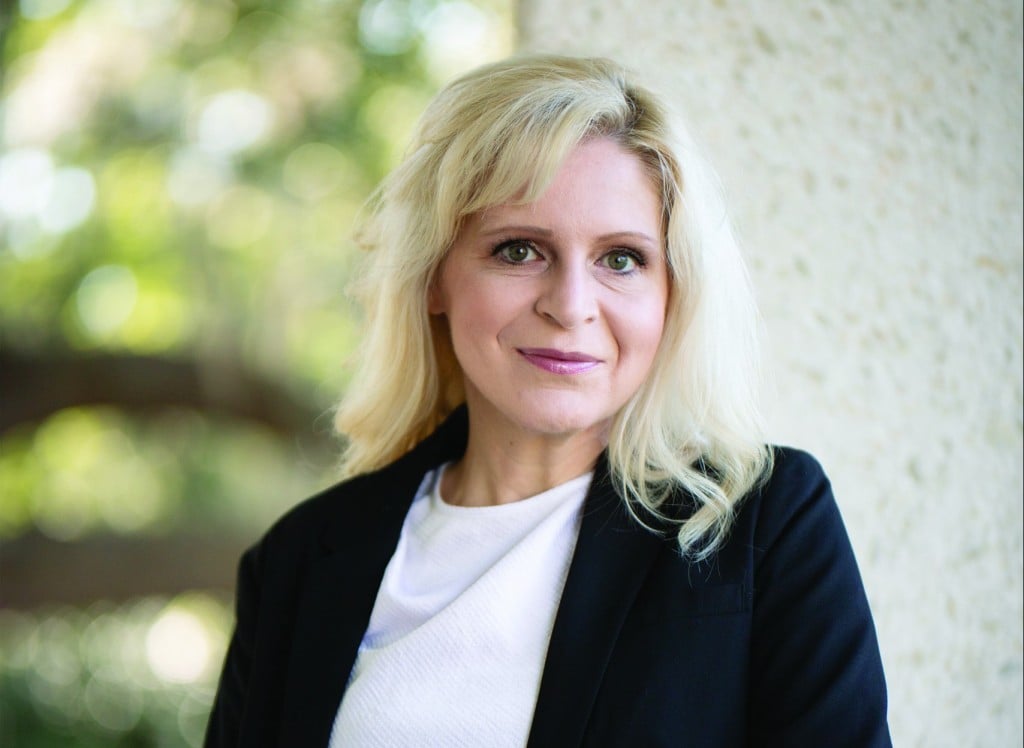 Dr. Jocelyn Evans remembers well "I'm Just a Bill," one in a series of Schoolhouse Rock! educational music videos that were dropped into Saturday morning programming on ABC beginning in the early 1970s.
The song's lyrics described lawmaking of a sort that civics teachers, with the aid of flow charts, used to describe back when there were civics teachers.
I'm just a bill.
Yes, I'm only a bill.
And I'm sitting here on Capitol Hill.
Well, it's a long, long journey
To the capital city.
It's a long, long wait
While I'm sitting in committee,
But I know I'll be a law some day
At least I hope and pray that I will
But today I am still just a bill.
Evans is a professor of political science and the associate dean of the College of Arts, Social Sciences and Humanities at the University of West Florida. She used to teach what were regarded as normal legislative proceedings, but she says, "I stopped teaching them in part because I got tired of teaching a process that wasn't matching reality."
If it were around today, Schoolhouse Rock! would have to somehow find words that rhyme with executive order or budget reconciliation measure, Evans suggests.
"Normal" was around during the George W. Bush presidency, she said. Legislation, including No Child Left Behind and the Patriot Act, went through committees and was subjected to congressional hearings.
"But when we arrived at health care reform in the Obama Administration, all of a sudden we started having to use budget reconciliation measures," Evans said. "Bills weren't going to conference, and now we've seen this with judicial nominations. We are questioning the filibuster. We are questioning the super majority rule."
The infrastructure appropriation passed in August bypassed normal.
"We have nearly a 50-50 split of extremely polarized camps," Evans said. "That is the foundation we are operating from, and when you add on top of that major crises like the pandemic that require a really quick federal response, you've seen increasing use of executive orders and increasing reliance on budget  measures."
Exacerbating matters is the extent to which people keep to their news-and-information silos these days and the ways in which elected officials keep their distance. It can seem that the public square and the marketplace of ideas are no longer open for business.
In 2017, Evans undertook a study of congressional communication and, in particular, how members of Congress use their official websites to facilitate constituent communication. She noticed that it was hard to find a phone number to call. If you wanted to contact your representative's office, you had to fill out a form. And, you had to use a drop-down menu and select the issue that you wanted to discuss. Those requirements funneled and shaped communication.
"A site might advertise a town hall event, but the issue was already passed," Evans said. "Or it would be a Tele-Town Hall event with no clear way for you to sign up."
Evans likened a Tele-Town Hall to a large-scale conference call.
"Members talk for a while and then they field questions," she said. "Staff can screen the questions, and it is not really clear whose questions are being answered. You can't see other people on the call. There is no verbal or non-verbal feedback from the audience."
When libertarians were jumping on Obamacare and its individual mandate, Evans recalled, Democrats avoided physical town halls.
"But when that flipped and Republicans were under attack, they retreated," Evans said. "Elected officials discovered that they could be in the comfort of their offices and not have to deal with lines of protestors or chanting or disruption. Digital forms of public engagement are far more controllable. You can control who joins and somewhat control what is said and how it is said."
Evans has closely witnessed the proliferation of broadcast and social media and what she calls news aggregation.
"Individuals curate their social media so that they only see what they want to see," she said. "That has created significant echo chambers and has allowed for the circulation of fake news, conspiracy theories and other bad stuff. People create individualized curated spaces where they talk with others they ideologically agree with, and they silence anyone they don't agree with. That makes for some rabid voters."
Evans finds that constituents are aggrieved, and she said, "I think that is warranted to an extent. Members of Congress have changed their offices' relationship to external stakeholders."
Communication may be a function of brand management.
"That is purposeful," Evans said. "There are consultants to both Democrats and Republicans who teach PR. Constituents detect PR tactics, and they don't feel heard and that translates into hostility."
Is there an antidote to all of this invective and tribalism and resentment and polarizing rhetoric and hatred and such?
"The transition in power on Jan. 6 was not the most peaceful, but it did happen," Evans said. "It was a short-lived contestation if you compare it to other regimes where you have contestation for multiple, multiple years. We have a longstanding and stable constitutional democracy, and that is something to be proud of."
But, said Evans, the government right now may not be as healthy as we would like to see it. What to do?
"What I yearn for is a commonly shared and trusted source of news," Evans said. "It blows my mind that I can read the news, my father can read the news and my husband can read the news, and none of us has shared in the same world. Not only do we hear different news, we don't accept anything that doesn't fit with the news that we just heard."
Evans noted the large investment made by Germany in public media, which she said has brought about moderate polity.
"You don't see as much polarization there in part because people are sharing news in common," she said.
And the literal public square, Evans said, needs to be restored. 
"We are going to have to make our way back to physical encounters," she said. "We all hear the call. We recognize it's a need. It has to be part of the way forward. We need to get people back meeting in community centers in districts and back in the House and Senate office buildings in Washington."
Dr. Jocelyn Evans is the author of several books on Congress, including Women, Partisanship, and the Congress (Palgrave); Congressional Communication in the Digital Age (Routledge) and One Nation under Siege: Congress, Terrorism, and the Fate of American Democracy (University Press of Kentucky). Her current research focuses on the social meaning of civic spaces. She is a native of the Florida Panhandle who earned her bachelor's degree from Berry College and her doctorate from the University of Oklahoma.