Restoring Calm
Niceville nonprofit offers helping hand to mothers in need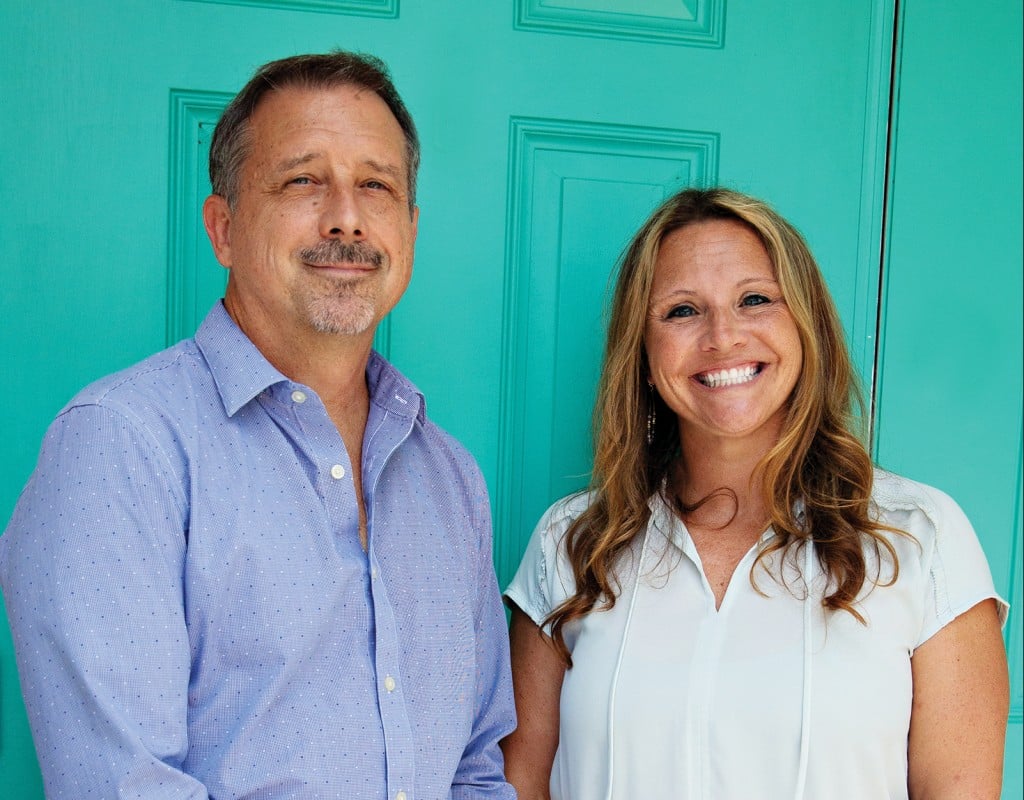 In 2019, Florida law enforcement agencies received 105,298 reports of domestic violence across the state, including 1,246 in Okaloosa County. And those numbers are just part of the picture. The victims of such crimes are primarily women, many of whom do not report abuse due to fear of being harmed further, losing their children or simply because they have nowhere to go.
Niceville's CALM House (Crisis Aid for Moms and Littles) offers a safe place for women to escape violence, poverty, addiction and generational trauma and work toward self-sufficiency for themselves and their children.
"The sad reality of women who are in a domestic abuse predicament is, first, that they stay for a long time before they find the courage to go," said CALM president Chanie Erb. "Secondly, they usually don't have the money to go because their significant other has been controlling them and has kept money from them."
CALM House offers a six-month, Christian faith-based program that provides secure housing, healthy meals, child care, counseling and classes on a wide range of life skills like finances, parenting, self-defense and nutrition. CALM's volunteer job coach helps each mother find employment with the goal of saving at least $3,500 by the time they graduate from the program.
Mothers with three or fewer children and pregnant mothers in their third trimester are eligible to apply for the program. Erb noted, however, that CALM House has been at capacity in the months following the lifting of a COVID-19 eviction moratorium.
Throughout a mother's time in CALM House, she progresses through four phases in what director Dave Glinka calls a "whole-person concept."
"As they go to each phase, they get more freedom — more time during the day to go do things on their own and weekend time," Glinka said. "When they first come in, though, it's pretty restrictive. That's intentional. With some of the things these moms are coming from, we want to control that environment for a while."
Women receiving assistance at CALM are free to leave the program at any time, but while they live in the house, they are expected to follow certain rules. Leaving without asking, skipping chores and smoking outside of designated areas, for instance, may lead to a warning or write-up. Possession of alcohol, drugs or weapons leads to immediate dismissal.
"Society has rules, so we have rules," Erb said. "We have communal living for a reason. In society, you have to go to work and talk to your co-workers. You have to pull your weight and get along with people, so that is what we expect from them."
Whether or not they leave on good terms, Erb and her team stay in touch with every mother who has ever come through the program.
"I tell every single one of them, 'If you aren't ready to be a part of a family, don't come here,'" Erb said. "I have invited them to my house for Easter. Dave will show up on the weekends to help and give them rides. He isn't paid for that."
Right next to CALM House is a small chapel that is often used as a fundraising rental venue for weddings and parties, but for Erb, the chapel is best used to celebrate her CALM family. She has held birthday parties, baby showers and even a wedding for mothers under CALM's care. After one resident joined the program to deal with addiction and become a better mother, an old boyfriend also sought treatment. Reunited, the couple pledged to stay drug free and be the parents their child deserved. Then, he proposed.
"We want you to co-parent," Erb said. "If it is safe, we want mothers to have a life with their baby's daddy. We do not want them to shun him and tell him he is worthless. If he is a good man, he deserves to be a part of this life, and we promote that."
Since opening in 2018, the cozy little house on Redwood Avenue has helped 33 mothers and 46 children, and those numbers are set to increase dramatically thanks to the nonprofit's newest venture, CALM Village. In coming months, CALM is planning to build seven cottages to house mothers who have graduated from the program but are not able find safe, affordable housing.
"I'm a Realtor, so I know the housing market is awful," Erb said. "Affordable housing in the Panhandle is next to none. So, when I became president in January 2021, I went to my executive board and said, 'Look, this is what I need. This is what this organization is stepping into.'"
Each cottage in CALM Village will be approximately 576 square feet with two bedrooms, one bathroom, washer and dryer, a combined living room/kitchen and a front porch. Sidewalks will connect the cottages with the main house and a small playground for the kids.
Thanks to grant funding and outstanding support from the community, CALM projects that after nearly two years of fundraising and planning, the first three cottages will be completed by Oct. 1, 2022.
Community support, Erb and Glinka said, is the reason CALM has been able to succeed like it has. The local Domino's Pizza and Chick-fil-A donate dinner once per week, while the hunger relief team at Destin Harvest provides surplus food from regional grocery stores, essentially zeroing out CALM's food budget. Nearby churches, businesses and individuals within the Niceville community raise funds and donate money, cars, appliances and labor. A few people have gone so far as to donate the full construction cost of a cottage in CALM Village.
"I'll tell you what," Glinka said. "We have had such great outreach in this community that I cannot keep things on the Amazon wish list."
"We have discovered that many people are from a home that was not great, and they are able to take that personal experience and say, 'I see what you are doing, and I wish this had been available when I needed it,'" Erb added.
---
WANT TO HELP?
C.A.L.M. Organization Inc. is a 501 (c)(3) nonprofit organization that relies on community contributions to create a safe place for mothers and children in crisis. Donations help CALM provide shelter, provisions and counseling to women who want a better way of life for themselves and their children. Consult the organization's website, nicevillecalm.com, for a list of needed items or to make a financial contribution.