Restaurant Spotlight: Old Florida Fish House
An idyllic Southern restaurant in the heart of Seagrove Beach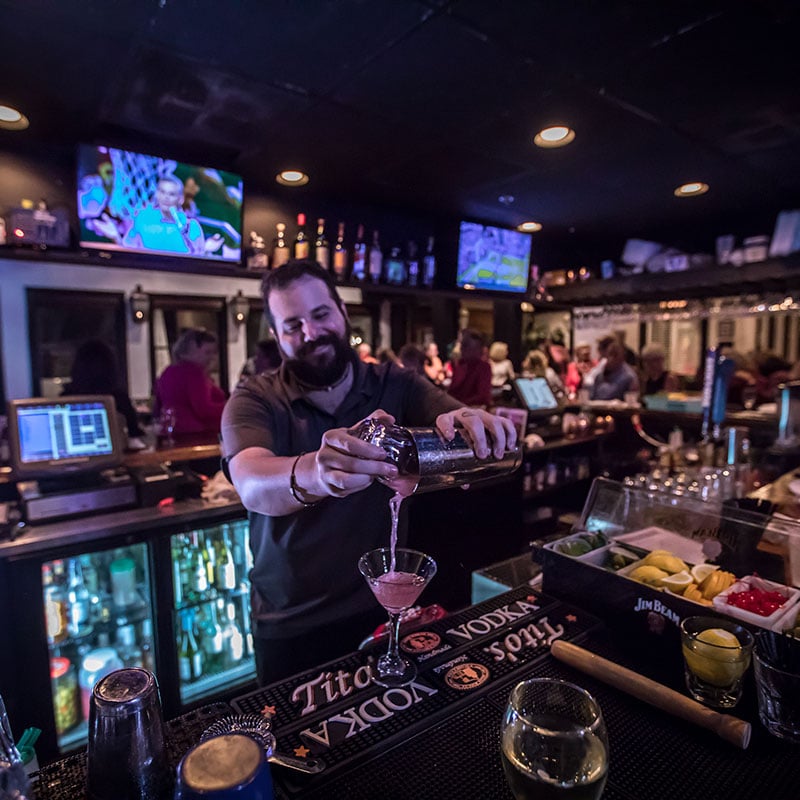 SPONSORED BY OLD FLORIDA FISH HOUSE
It's not often that you come across that old Florida feel in a restaurant on the Emerald Coast anymore. Which is why it's no coincidence that Old Florida Fish House's name completely coincides with the ambiance they have set for their restaurant.
Located in the heart of Seagrove Beach since opening its doors in the summer of 2005, Old Florida Fish House is now under new ownership while continuing to be hit to locals and tourists alike.
"We wanted to create the idyllic Southern restaurant," says co-owner, Jill McDonald. "Tucked away right off of 30A, we are covered by beautiful old trees, with panoramic water views and a beautifully built building. We knew it was the perfect spot to host a memorable experience for anyone."
Old Florida Fish House is equipped with two central dining areas, the main dining area and the Porch.
The newest addition to the restaurant, the Porch, is a beautiful, full-service bar and eatery which overlooks Eastern Lake offering one of the most relaxing views in Walton County.
Open for lunch daily starting at 11 a.m., the Porch boasts a menu of local Gulf seafood, fresh salads and classic sandwiches.
A casual atmosphere with lakefront dining is the perfect setting for you and your family and is fondly known as a local's favorite. Conveniently located in the heart of Seagrove Beach, Old Florida Fish House is just a turn north off 30A onto Heron Watch Way. Fun fact: Old Florida Fish House has the largest parking lot on 30A!
Known for an extensive sushi menu and amazing cocktails, the main dining room and bar area are open for dinner daily at 5 p.m. Some of the favored items on the menu include Grouper Fish House, Blackened Mahi-Mahi, Creamy Cappellini and, of course, some of the best sushi in South Walton.
Southern comfort oozes out of all of their dishes and will leave you craving to come back. With the ability to seat 300+, Old Florida Fish House is the perfect venue for any celebration from an intimate birthday dinner to a wedding reception.
Old Florida Fish House offers local live music weekly in season and signature events throughout the year.
"Family-friendly environment, with wonderful customer service, great views and an eclectic menu that will appease the whole family," smiled McDonald. "That's what we're all about."
Old Florida Fish House 5235 E. County Highway 30A, Santa Rosa Beach  |  (850) 534-3045  |  oldfloridafishhouse.com