Pure Collective Salon finds second 'home'
Salon owner touts advantages of Grand Boulevard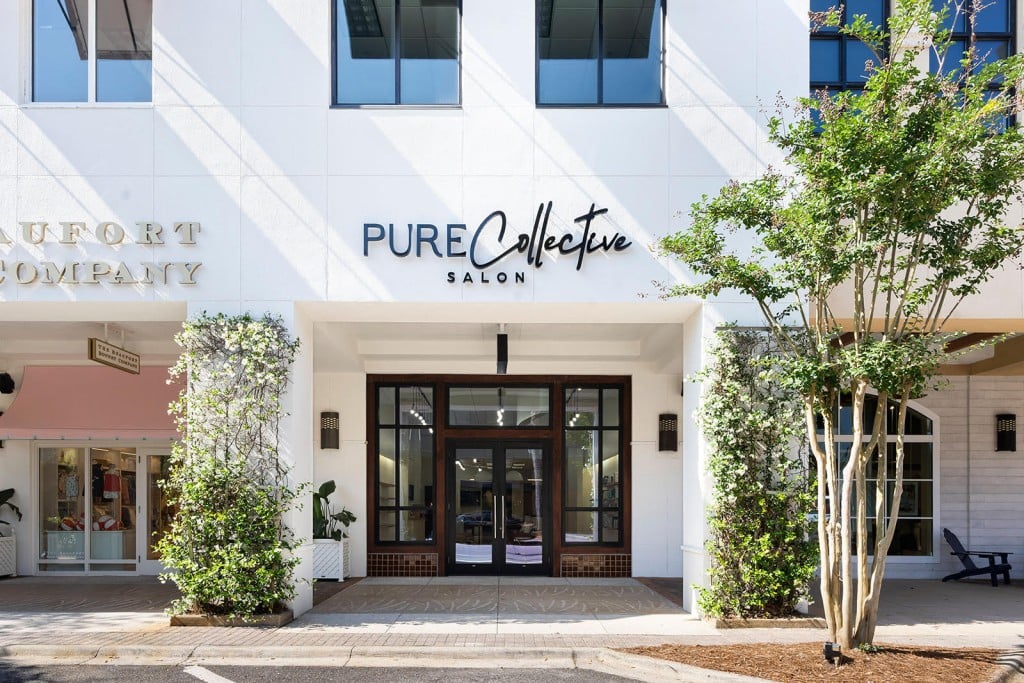 For 15 years, the Grand Boulevard Town Center has carefully brought about a mix of nationally recognized franchises and locally owned and loved businesses. As a result, visitors enjoy the comfort of the familiar while discovering something new.
In recent months, Grand Boulevard has experienced the greatest influx of new tenants in its history.
"People have found Grand Boulevard," said Stacey Brady, director of marketing and communications for Grand Boulevard. "Wonderful businesses have found Grand Boulevard and want to be a part of the Grand Boulevard family."
Adrianne Brackett, who opened Pure Collective Salon in April 2022, was one of those interested business owners.
Brackett's interest in hair and beauty dates to her high-school years. She trained in Atlanta with Paul Mitchell and Redken and worked at a high-end salon. When her husband's Air Force career led them to South Walton, Brackett knew she wanted to open her own salon. Twelve years ago, she opened Pure & Couture in Destin.
Pure Collective salon has steadily grown in popularity owing to the expertise of its stylists, its emphasis on the customer experience and its commitment to staying current. Brackett continuously invests in her team of more than 20 stylists, encouraging their creativity and supporting their training.
Over time, Pure & Couture outgrew its Destin space. Brackett began searching for a second location that would serve clients along Highway 30A and in Freeport, Inlet Beach and the Destin area.
"Grand Boulevard as my second location just felt organic, felt right," Brackett said. "It was ideal because it fit my demographic, catering to locals as well as tourists visiting the area."
Brackett has found that the visibility provided by Grand Boulevard has been a big factor in bringing her new clients. Meanwhile, she is ensuring that the exceptional service standards she established at Pure & Couture also characterize Pure Collective Salon.
"This area needed a good, dependable salon that is dedicated to educating and serving the community," Brackett said. "I invest in my employees' training, which is reflected in the quality of service customers receive."
Associates trained in a variety of techniques are in a position to offer clients options along a range of prices. Services offered include cuts, colors, extensions, facials, lash extensions, makeup and barbering. The salon's preferred brands are Loreal Professional, Kerastase and Oribe.
"We love being a part of Grand Boulevard," Brackett said. "Not only is the property beautiful and ideally located, but also the Grand Boulevard team genuinely wants their tenants to be successful and happy. They invest in us and put a lot of thought into the tenant experience. I'm grateful to be a part of that."