Business is Grand
Grand Boulevard is a hub for professional offices and services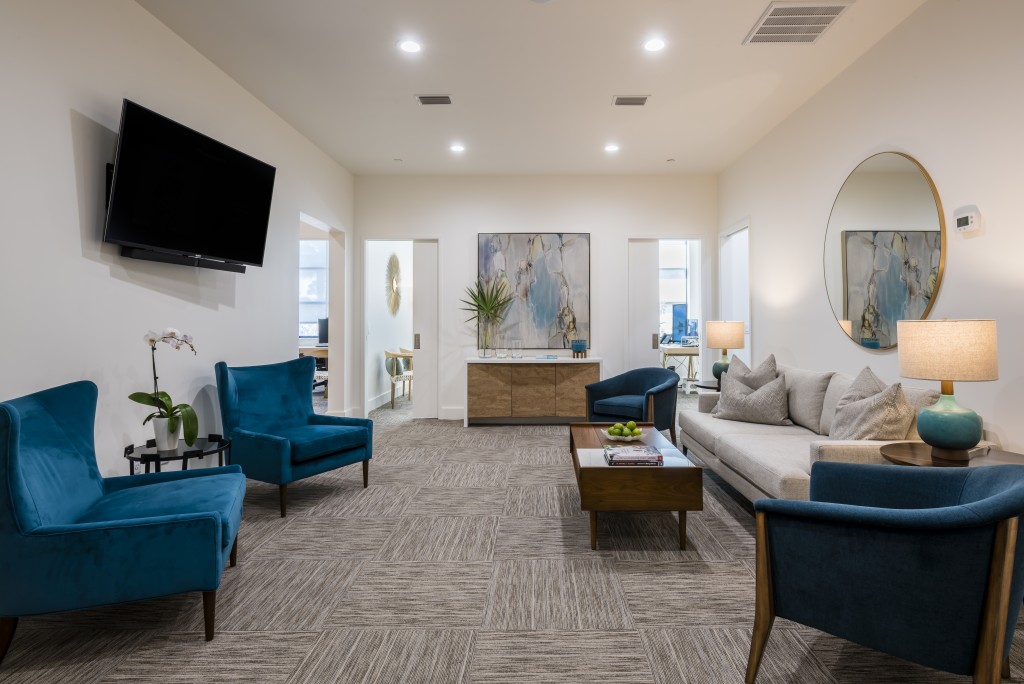 We reside in a day and age where the work/life balance is becoming increasingly important. For 15 years, Grand Boulevard Town Center has been an advocate for merging work and play.
Grand Boulevard is often thought of as a center of retail businesses and restaurants, but professional offices continue to expand throughout the popular destination. Grand Boulevard currently has 29 professional office tenants ranging from real estate offices to legal services and banking and more.
"The professional offices located within Grand Boulevard bring huge value to the center and from the very beginning have been important to our success," said Stacey Brady, director of marketing and communications at Grand Boulevard.
The professional businesses attract clients who in turn shop, dine and attend community events hosted by Grand Boulevard. This model works well for the business as they can take a client to lunch or dinner, seal a deal with celebratory drinks, make plans over coffee, book client rooms at one of three hotels and strengthen relationships by attending a Grand Boulevard signature event together.
Professional tenants' employees conduct business and stay active during and after work hours, crossing off professional, personal and health-related tasks such as utilizing the fitness facilities, making purchases, dining and taking afternoon strolls around the scenic property.
"Grand Boulevard is very attractive to businesses that are looking for a professional office space that is state of the art and beautiful while being right in the center of action," Brady said. "Being located here is a huge benefit to companies because both the employees and clients can enjoy every aspect and amenity of the town center."
Dan Bruckner, the owner of My Vacation Haven, a vacation rental company, has been a tenant since 2007. Grand Boulevard was an obvious choice as it was central to where he did business and offered everything he wanted to provide to clients.
Bruckner enjoys the ease with which he and his clients experience the location. They can have a meeting, go out for lunch, buy a birthday present, grocery shop and get in a workout all within walking distance. Bruckner uses restaurants for client meetings as well as staff luncheons. He may treat his staff to ice cream at Kilwin's and shuts down the office early on Fridays to go to the movie theater.
"I'm fortunate in the fact that the team at Grand Boulevard cares about both the patron and tenant experience by creating a clean, beautiful and safe space for all," Bruckner said. "Management has a good feel for what their audiences want and need by providing easy tenant experiences, hosting entertaining events and giving back to the community we live and work in."
Grand Boulevard
495 Grand Boulevard, Miramar Beach | (850) 837-3099 | Grandboulevard.com