Pumpkins & Primrose Sweeten Sunday at The Henderson
Attendees 'harvest' fabulous finds, delicious treats and family fun at this fall fete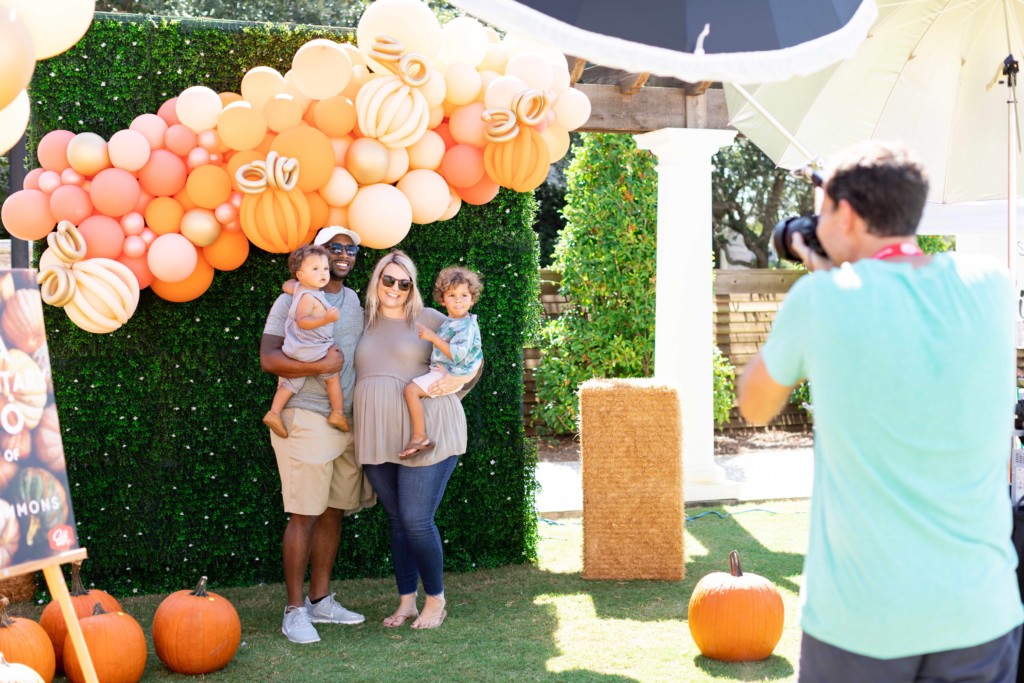 How sweet it is. The Henderson, a Salamander Resort, hosted Pumpkins and Primrose, the third Sweet Sunday event anchored by The Honey Hutch.
The event drew more than 1,000 locals and visitors to the resort to celebrate the flavors of fall, shop local artisans, and most importantly, raise a total of $4,000 for The Sonder Project.
Guests gathered on the Grand Lawn of The Henderson, where they were greeted by festive balloon décor, and handed a complimentary shopper tote to use while shopping the multitude of local vendors selling their wares. Event goers made their way around the market sampling fall-themed bites and shopping the latest in fall trends.
Among the vendors at the fall farmer's market were 30A Barks, Art on the Half Shell, Beach Walk Café, Clean Juice, Coastal Cookies, Happy Silk Scarves, The Honey Hutch, Mary Ellen DiMauro, Merry Beth Myrick Designs, The Salamander Spa, Salty Scents, The Shard Shop and Swell Pops.
Guests were invited to purchase a pumpkin from the Pumpkin Patch, which featured an oversized decorated back drop perfect for fall-themed family photos to commemorate the season. Each guest received a complimentary 5"x7" printed picture from Epic Photo Co.
Guests enjoyed hand-made, fall-themed candies and beverages poured into custom coffee cups, while listening to the sounds of Sarah Anne and the Sunshine Band. For the kids, Abrakadoodle Art Education and The Shard Shop offered hand-made fall crafts and face painting throughout the afternoon.
Through generous donations from event goers and participating vendors, as well as raffle ticket sales, Sweet Sunday: Pumpkins & Primrose raised $4,000 for The Sonder Project, a global non-profit charity that focuses on strengthening communities through food security, clean water, housing and education. The money raised will directly benefit The Sonder Project's efforts in the Panhandle and beyond.
The Sweet Sunday series was created in 2018 to feature local artisans and vendors from around the Emerald Coast, showcasing their specialized craftsmanship while celebrating momentous holidays and seasons.
Participating vendors in Sweet Sunday include Alissa Aryn Commercial Photography, Eloquent Signs, Mingle and Proffitt Home Services.