Piecing Stories Together
Quilter's creations speak to the fabric of our lives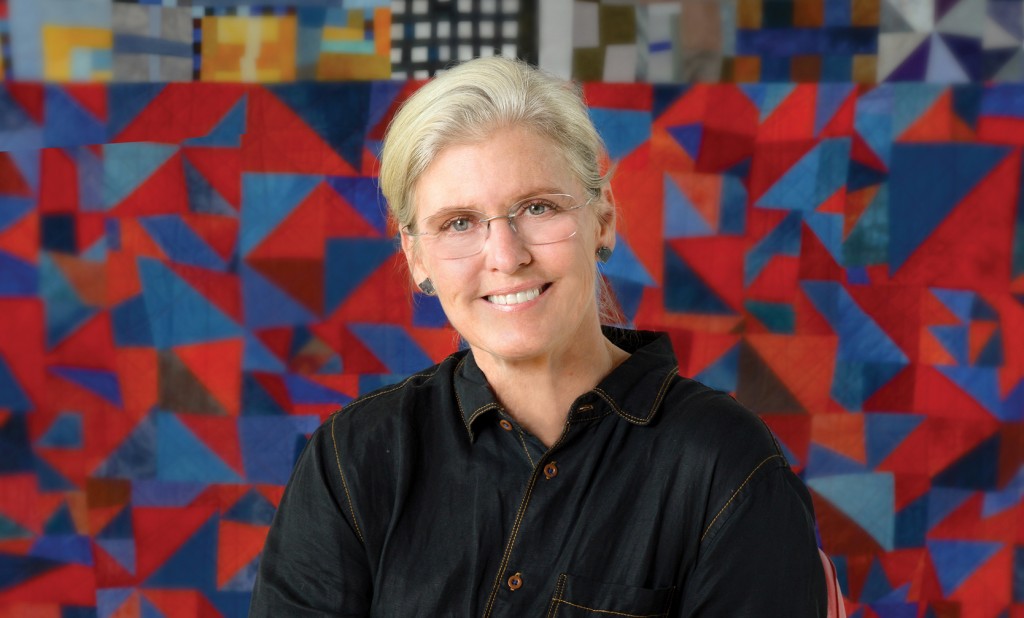 At a glance, you could say Eleanor McCain's life is patchwork. But closer inspection reveals a tapestry of thoughtful, deliberate choices.
McCain, an internal medicine physician, exercises herself creatively as an American quilter.
"I'm attracted to the idea of participating in a classically female, previously demeaned form of art. For me, it relates to history and the women who have done this for years and years. It is their form," McCain said.
And a form of communication.
"Quilting is all about stories and connection," she said. "It is grounded in American history, family, community and common experience."
McCain's latest work is a telling of her own story.
Measuring 22-feet, Retrospective Scroll is reminiscent of ancient Japanese art scrolls. Each panel represents a piece drawn from McCain's nearly 30-year body of work. It folds like an accordion and can be extended away from a wall when displayed. It is currently part of the National Quilt Show.
Born in Panama City in 1958, McCain lives in Fort Walton Beach with John Jinks Jr., her husband of 41 years. The couple has two daughters.
McCain's grandmother was a quilt maker, her mother is a watercolorist and writer, and she always has been drawn to handmade things. She tried macramé, needlepoint, embroidery, even restoring furniture. But upon seeing an exhibition of contemporary quilts at the Connell Gallery in Atlanta in the early '80s, "I was in awe," she said.
She immediately recognized quilting as an expressive art form and, over time, developed her own improvisational style known for vivid color blocking.
"I do traditional quilts, but I don't ever make a pattern over and over again — that bores me," she said. "I work in a series. Each series is a new idea. I begin by asking, 'What might happen if?'"
McCain's handiwork is on display at the Mint Museum of Craft + Design in Charlotte, North Carolina, and is included in numerous private and corporate collections. She did a show at the Columbus Museum of Art in Columbus, Ohio.
Though she typically "works from happiness and curiosity," McCain expressed outrage following the 2010 Deepwater Horizon disaster in Oil Stains Series, which explores corporate greed and irresponsibility.
"Quilting is time for me to be centered," she said. "Luckily, I never seem to run out of ideas for the next thing."