Pescado Seafood Grill Hosts Wine Social with Master Sommelier Craig Collis
Your chance to taste and purchase extraordinary wines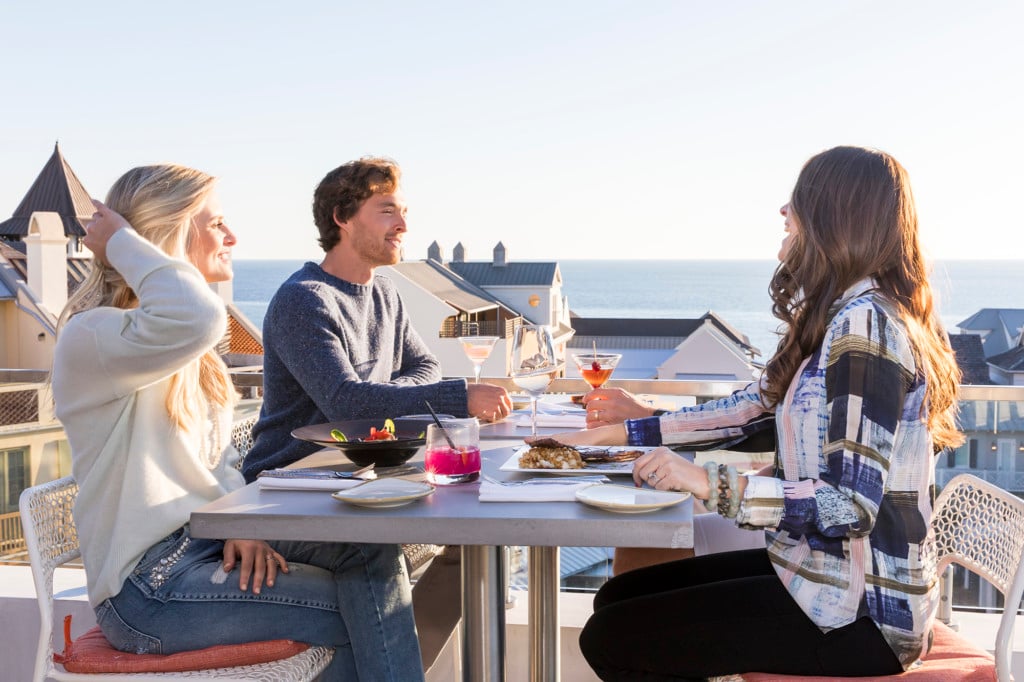 Pescado Seafood Grill and Rooftop Bar is hosting a unique and exclusive event featuring one of only 112 Master Sommeliers in the world – Craig Collins.
Pescado offers an eclectic menu by Chef Ken Duenas.
An extensive wine list is heavy on both new world and old world high-end wines.
Pescado also boasts craft cocktails with the finest spirits.
Guests are said to love sipping and enjoying the view of Rosemary Beach rooftop architecture and the emerald waters of the Gulf of Mexico while dining.
On August 8, 2019 from 1:00 – 3:00 PM, guests will enjoy a spectacular wine tasting presented by Breakthru Beverage Group, facilitated by Craig Collis and hosted by Pescado.
Tasters will enjoy complimentary wine as well as cheese and charcuterie.
The walk around event will be open to 80 guests only. Wines tasted during the event can be purchased by the bottle at the end of the day.
Reservations can be made by emailing info@rooftop30a.com or calling (850) 213-4600.
Pescado is part of Last Call Restaurant Group that owns Shades Bar and Grill, Southside Slice Pizzeria and Shaka Sushi and Noodle Bar.