Paradise in your backyard
McNeill Palm and StruXure can help you enhance any outdoor space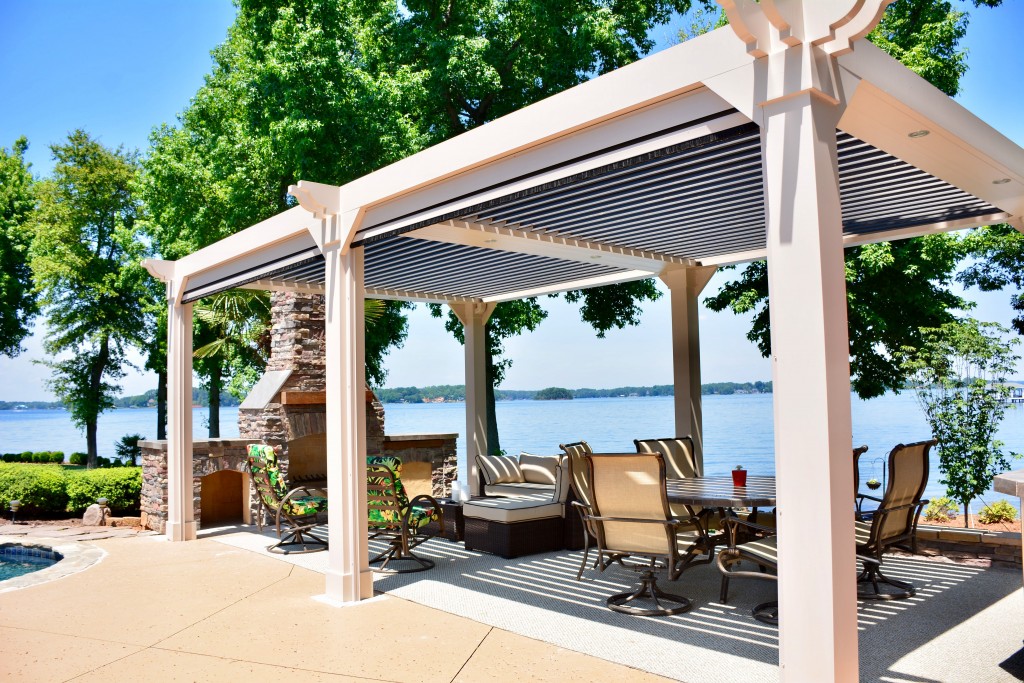 Brenda Hamrick has developed a knack for searching out new and innovative products and designs to provide shade and comfort to the most upscale lifestyle. Seeking exciting new products has become a tradition at McNeill Palm. With over 40 years of interior design experience, window treatments remain the core of their business, but Hamrick and the McNeill Palm Team are also focused on finding state-of-the-art solutions and technologies to provide both aesthetic and functional solutions with signature ease. To that end, Hamrick was particularly excited to find the pergola systems designed and manufactured by StruXure.
Imagine sitting outdoors under a roof that can be adjusted to allow in as much light as you want — or none at all. You could even retract the roof and enjoy that "driving with the sunroof open" feeling. Perhaps you want to lower your shades, engage your ceiling fan, add a bit of cool (or heat), or turn on your sound system. When the rain begins, you close the roof, which has integrated drainage to keep you nice and dry while the water is reclaimed to water your garden. You can do it all with the touch of a button — or a touch to your smartphone.
McNeill Palm and StruXure can help you enhance any outdoor space with pergolas that seamlessly blend architectural brilliance, cutting-edge technology and an endless array of options. All of this in a system that is manufactured entirely in the U.S. and fabricated with recycled aluminum, making it an exceptionally green product. To add to the perfection, it is also designed and engineered to meet Florida's most stringent hurricane codes.
The possibilities are endless. If you are looking for a true outdoor paradise, simply imagine it. McNeill Palm and StruXure can create your ideal vacation spot. Take time, stop, breathe, have a glass of wine with friends and simply enjoy life — right in your backyard.