Panama City LEAD Coalition Mobilizes Communities
Director Janice Lucas leads with love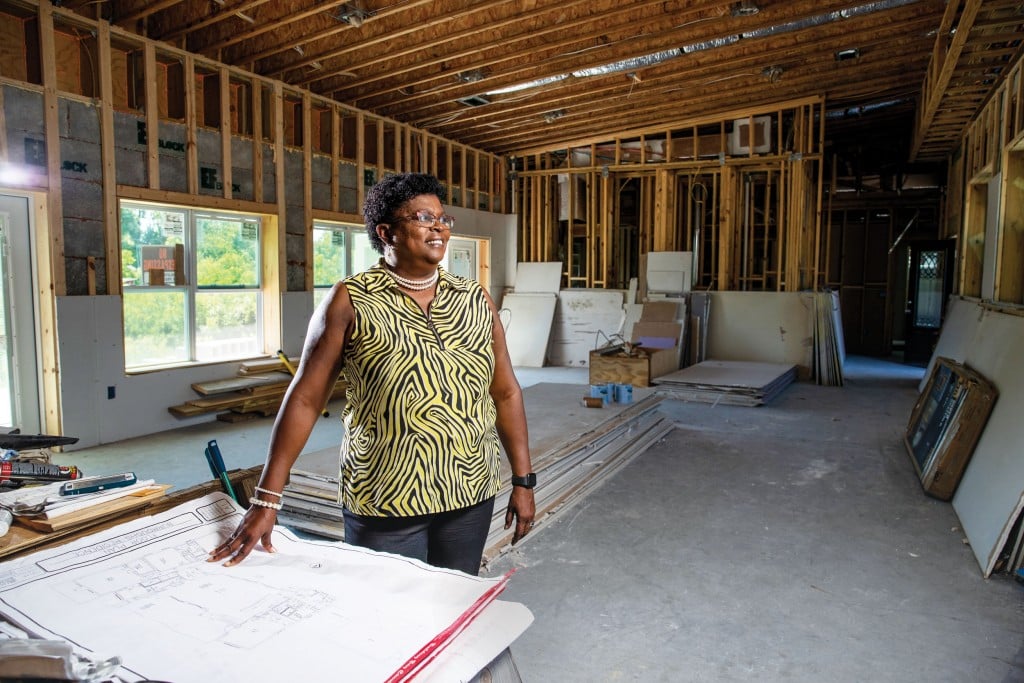 The LEAD Coalition, a Panama City nonprofit dedicated to creating safe, resilient neighborhoods, was born out of tragedy.
Seven homicides had occurred in nine weeks in 2014, the last involving a boy who had been reported missing and whose body was found in the trunk of a car in the Glenwood community.
Concerned, if not distraught, residents came together in a morning march and an afternoon rally and prayed for an end to the violence.
"We've got to organize," the Rev. Kenric Conway, the senior pastor at the Family of God Baptist Church, urged at the time.
Who to head up the effort? Eyes landed on Janice Lucas, an educator and one-time newspaper journalist. She was drafted.
Two days later, Lucas and some 30 others met at the Bay County Sheriff's Office to discuss ways to make communities safer and to bring about a relationship of trust between law enforcement and residents. Investigations into the killings had been made difficult because residents of predominantly Black neighborhoods were not comfortable interacting with police and sheriff's detectives.
As a product of the meeting at the Sheriff's Office, Lucas et al, joined by law enforcement personnel, went door to door in the three communities that are the focus of the coalition's efforts: Glenwood, Millville and a neighborhood called The Hill, where Lucas grew up and attended a segregated elementary school.
"We had a simple message," Lucas said. "We love you. You are not alone. And, if you see something, say something."
Too, the visits to residents enabled Lucas to gain a better understanding of neighborhood dynamics.
"If you are going to represent a community, you need to know the community," she said. "And there is a corollary to that: If a community is to function as a community, its residents need to know one another."
In seven years, the LEAD Coalition has done much to breed such familiarity. Perhaps few organizations pull off "y'all comes," as Lucas calls community gatherings, as well or as readily as it does.
Lucas, the daughter of a fish market owner who can sure enough spot a phony grouper fillet, went full time as the executive director of the LEAD Coalition in 2015. The coalition became a 501(c)(3) organization a year later.
To gauge its success, Lucas monitors what people say and do. When a killing occurred in St. Andrews in August 2015, people did tell law enforcement what they knew, and suspects were in custody within days. Reports to Crime Stoppers grew in number after the coalition canvassed neighborhoods and passed out flyers about the anonymous tip line. And, people increasingly are supporting the coalition financially.
Despite and perhaps because of everything that 2020 entailed, the coalition took in a record amount of donations and grant funding.
"From the beginning, it's been part of our mission to be a collaborative organization," Lucas said. "We are taking on wicked problems that defy linear solutions and can't be solved by any one agency, organization or individual. We assess the nature of a problem, form a hypothesis, test it, determine what we've learned and go back at it."
Those wicked problems, in addition to violent crime, have come to include the devastation wrought by a Category 5 hurricane and the local ramifications of a global pandemic.
Along the way, consistent with its mission, the coalition has formed strategic alliances and partnerships.
The coalition was instrumental in setting up Rebuild Bay County, a local long-term hurricane recovery organization. Lucas is its board chair.

Working with the Macedonia Missionary Baptist Church and angel donors, the coalition has established Cornerstone Trust, which extends micro-grants to businesses in Glenwood. In May, Michelle Darko, the coalition's office manager and the owner of a cookie-dough business, Darko's Delish, was among grant recipients. To become grant eligible, recipients must complete a four-part workshop on the fundamentals of business and submit a business plan.

Along with community redevelopment agencies serving Millville and Glenwood, the coalition is working to provide affordable housing.

In concert with GlobalGiving, a nonprofit that connects donors with grassroots projects, the coalition distributed literature about COVID-19 to combat myths, including one that held that the melanin in their skin makes Blacks infection proof.

With a four-year grant and in partnership with Gulf Coast State College, the coalition moved into the direct-services arena by providing an after-school STEM program.
As a participant in the Medical and Public Health Information Sharing Environment program of the Department of Homeland Security, the coalition has pulled data from hospitals, nursing homes, schools and the county health department and maintained a dashboard with continuously updated totals of infections, hospitalizations and deaths due to COVID.
Because even county numbers can obscure problems at the neighborhood level, data collection and analysis is a big part of what the LEAD Coalition does.
"When you look at Bay County as a whole, it doesn't have a guns and gangs problem," Lucas said. "But when you disaggregate Health Department data on deaths and injuries resulting from firearms, you can detect highly localized problems."
Those numbers had trended upward in the coalition's focus area for three years leading to the string of killings that spurred the LEAD Coalition's founding.
At Florida A&M University, Lucas was among 16 journalism students selected to participate in an internship program that offered work experience at papers, including the Kansas City Times.
Lucas recalls clearly listening while in Kansas City to a Black bank executive talk about his notion of community.
"It's people who make things happen in their communities, and he caused me to think about what was not happening here," Lucas said.
"I wanted to come home and shed light on problems so that people would become aware of them before they were personally affected by them."
In time, she would not just report on problems. She would endeavor to fix them.