Open Up with Custom Style
Southeastern Sash & Door has made a name for themselves as a premier millwork company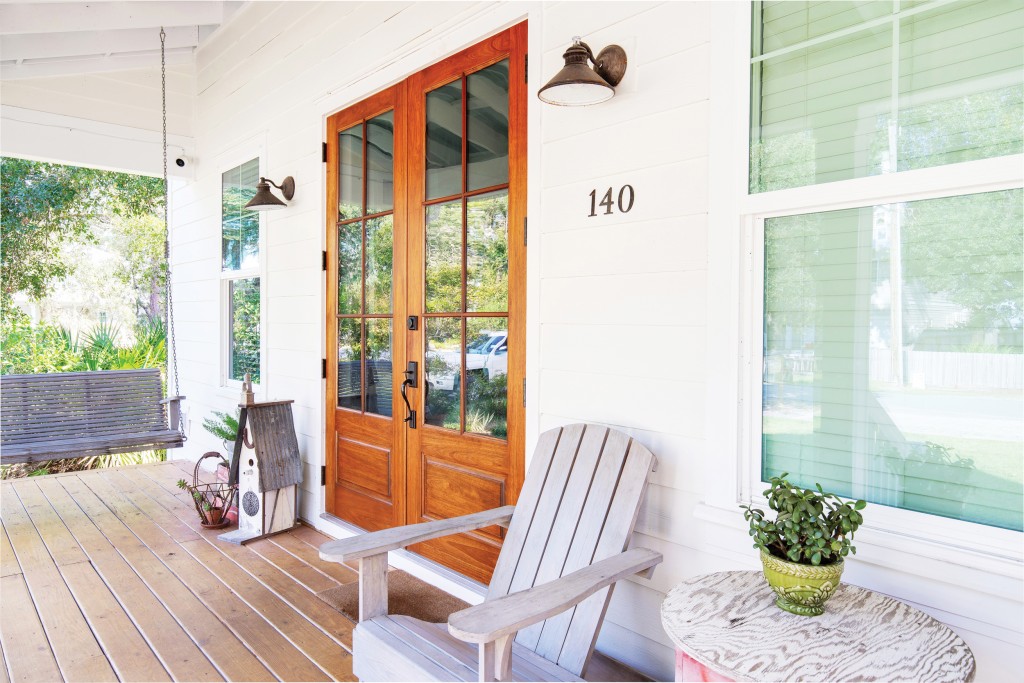 A cheery bright red, a stately custom-made oak, or paneled with gleaming windows — no matter the style, the front door is the first look any visitor gets of your home. A door is the first welcome any guest will get, and Southeastern Sash & Door specializes in best first impressions.
Since 1996, Southeastern Sash & Door has made a name for themselves as a premier millwork company distributing custom-made doors, windows, mouldings and stair parts from their facility in Fort Walton Beach to the Mississippi border. Their specialty and most sought-after product is their own brand of custom doors titled Gulf Armor, which are Florida-approved, impact-rated wooden entry systems.
"What sets us apart is we manufacture everything ourselves," said Bill Peacock, owner of Southeastern Sash & Door. "In doing our own builds, we guarantee the highest quality, a faster turnaround and customizations to your exact specifications. And if there are any issues, we will fix it right away."
Peacock intends for each build to be completed in a timely manner and held to the highest standards of quality, because the staff is experienced and they have the most in-demand materials stocked in their 60,000-square-foot manufacturing facility. Within the industry, other companies might take weeks to obtain the materials you desire.
Quality and customer satisfaction are at the forefront of this company, and Peacock acknowledges that their success in these areas stems from the loyalty of the employees. As a large company with many departments, more than half of the staff has celebrated anniversaries that range from 5 years to 20 years.
"The staff are dedicated people that want the work done right the first time and have a strong sense of commitment to making the customer happy," said Peacock. "Our goal is to be a one-stop-shop for those specialized items they've always dreamed of that turn a house into a home."
Southeastern Sash & Door
Fort Walton Beach / Pensacola Santa Rosa Beach / Mobile
SoutheasternSashandDoor.com