On the Menu: Mexican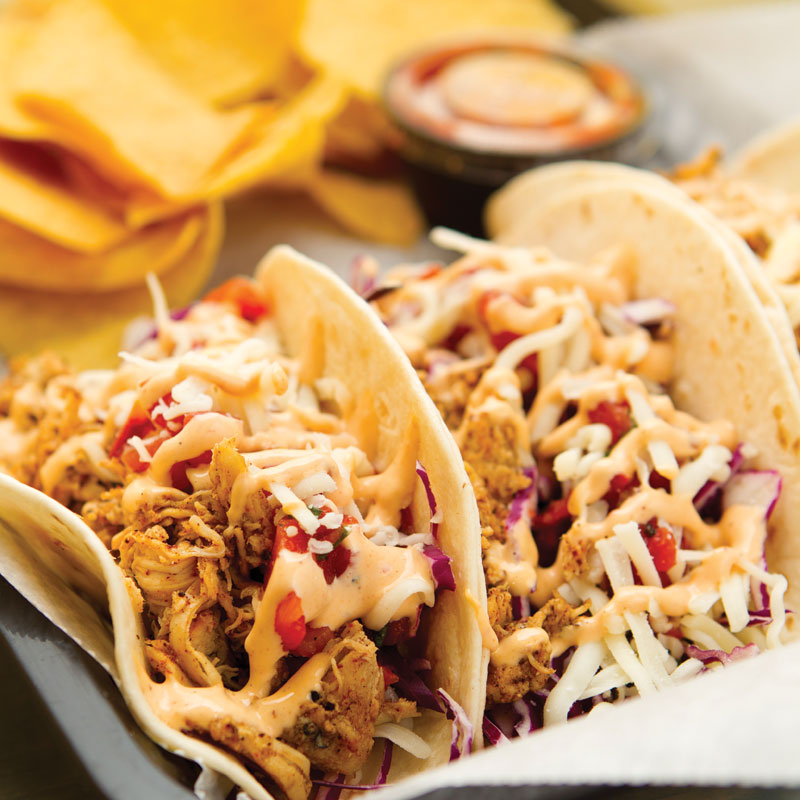 It didn't take us long to fish out great local seafood, a cool lunch spot for chicks and a hot must-try Mexican place! 
Take Out
Chicken Salad Chick, Destin 
Why did the chicken cross the road? To eat lunch at Chicken Salad Chick! This cheery new eatery features 15 different chicken salad concoctions. We could not decide, so we ordered the Chick Trio platter to go and sampled Jalapeno Holly (the name says it all!), Fancy Nancy (featuring Fuji apples, pecans and seedless grapes) and Jazzy Julie (a spicy mixture of cayenne pepper, bacon and shredded cheddar cheese) served with wheat crackers and a pickle spear. $8.49
Lunch 
Burrito del Sol, Fort Walton Beach 
There are few better things side by side on a menu than the two words "coastal" and "Mexican." This casual place may be small, but it serves up big flavor in its "build-your-own" burritos, tacos and salads. We munched on slow-cooked Chicken Tacos served Chipotle style with red cabbage, pineapple salsa, Monterey Jack cheese and fresh lime. $6.95. (You can also choose steak, shrimp or fish and enjoy them Baja, Southwest or BBQ-style.) Ole!
Dinner
Fish Out of Water, Santa Rosa Beach
Though named Fish Out of Water, the engaging and friendly servers ensure you won't feel like one at this elegant, beachfront WaterColor Inn restaurant that puts seafood center stage on the menu. We savored Chef Lawrence Klang's fresh Grouper, which came topped with a bright Sunchoke Artichoke Ragout. Delish. $34