On the Menu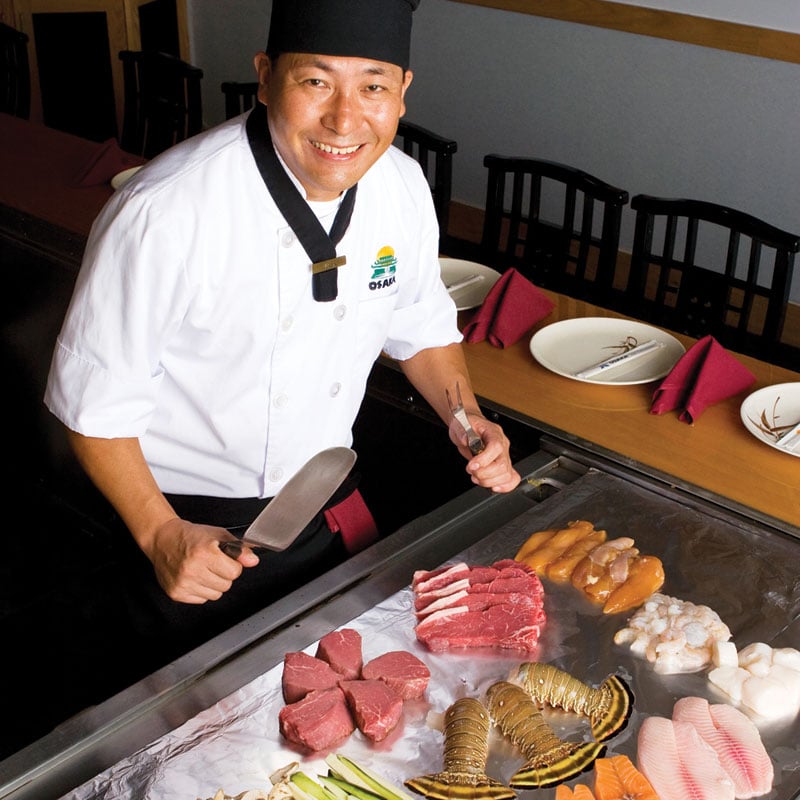 Set course for 2014 with a visit to these successful, satisfying eateries — offering full-flavor food, warm hospitality, charm and entertainment you can drop in and enjoy. After all, 'tis the season.
Appetizer
Compass Rose Restaurant and Bar, Valparaiso
Want to escape to the Caribbean? This tropical-themed establishment has the vibe, thanks to the Smoked Tuna Dip served with fresh lemon and flatbread crackers. With just the right hint of spice, this dip takes the curb off hunger. $8 
Lunch 
Boshamps Seafood and Oyster House, Destin 
The name of this harbor-front restaurant is derived from the owner's name, Allen Miller Phillips, and his three Labrador retrievers: Bobo, Otis, Shug, A-M-Ps — Boshamps. Don't leave it to the dogs to enjoy. Come by boat, car or paddleboard. From your perch, dive into the Boshamps "Honest" Gulf Fish Sandwich — grilled, fried or blackened fresh catch with the most delicious hand-cut and salted fries around. Served with Southern slaw for $17.95.
Dinner 
Osaka Japanese Steak House and Sushi Bar, Destin
Ever want to watch a chef prepare your meal? Be a part of the action when entertaining chefs serve up grilled hibachi dinners and create smokin' volcanoes out of onions before your eyes. The filet mignon meal is savory and tender with just a hint of butter. Includes soup and fresh salad served with a delicious homemade ginger dressing, ample Japanese noodles and vegetables, and fried rice — all seasoned and grilled, $29.95.