On The Menu
Just say cheese … biscuit!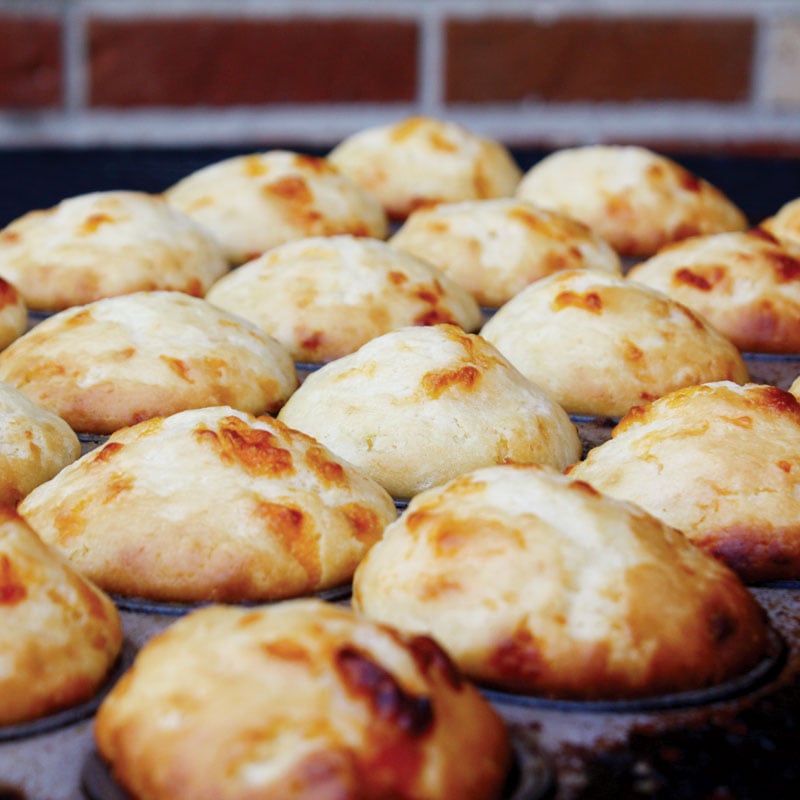 Breakfast
Harbor Docks, Destin
Go bohemian or go home! Breakfast at Harbor Docks will make any day feel like it has endless possibilities. We love The Hippie, a breakfast sandwich of scrambled eggs, tomato, avocado and alfalfa sprouts on wheat toast. Caution: This aptly named sandwich, combined with the mesmerizing view of the Destin Harbor, may make you feel laid back and lazy for the rest of the day. $7
---
Snack
Jim 'N' Nick's, Destin
There are more than a handful of reasons to dine at Jim 'N' Nick's, but our favorites come served in a basket with a side of creamy butter … complimentary no less. Yes, this restaurant has garnered the Best Barbecue crown fromp EC Magazine readers for many years running, but could it be that the cheese biscuits are really boss to the sauce? To be sure, we'll continue to eat heaps. And if, like us, you can't eat just one, take home a sack of the pre-mixed stash and make them yourself. Please pass the butter!
---
Lunch
Fresh Greece, Niceville
Greece's economy may be headed south, but if you head north to the North Light Marine you can savor the best gyro sandwich we've tasted in a while at Fresh Greece. This little eatery stuffs a fresh pita with gyro meat, yogurt dressing, lettuce, onion and tomato and a side of fries. It's a hot mess, just like the economy, but it tastes delicious and you don't need euros or drachmas to buy it!  $5.79
---
Dinner
Marie's Bistro, Blue Mountain Beach
Though Marie's original theme song is a tasty tune, it can't compete with most everything on the eclectic, made-to-order menu. We had the shrimp and crawfish bowtie pasta special served in a buttery white wine cream sauce which was as melt-in-your-mouth delicious as the scenic view on 30A. Be prepared to linger to enjoy the laid-back atmosphere, live music (on weekends) and friendly staff, because they certainly are in no hurry to rush you out. (To sample the catchy theme song, go to mariesbistro.com.) $15