Not Your Ordinary Dentist's Office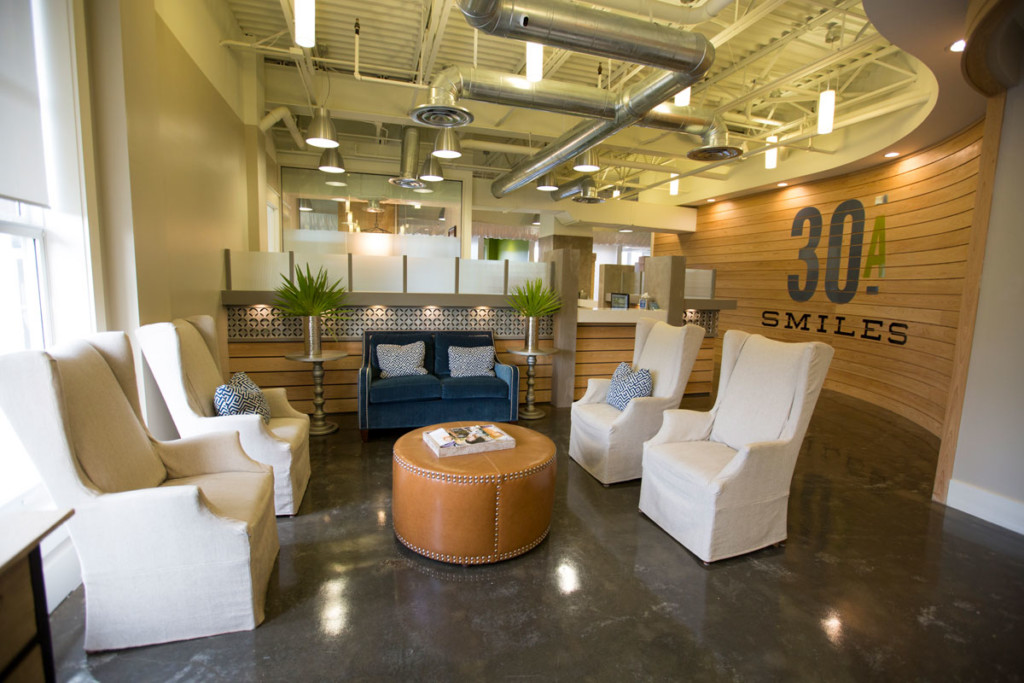 SPONSORED REPORT
Attention to detail is one of the greatest strengths at 30A Smiles.
When you are as passionate as Dr. Derek Fleitz and Dr. Lindsey Hoppe are about providing the absolute finest in dentistry, it shows in all aspects — including the office layout and decor. 30A Smiles is as unique as its doctors, with an artistic design that seems more like a chic urban coastal loft than a dental office.
Everything in this beautiful office on Florida's Gulf Coast was designed with patient comfort in mind; which is only one part of what keeps 30A Smiles ahead of the curve in all areas of dentistry. When patients come in this office and have the best dental experience ever, it's easy to understand why everyone is raving about 30A Smiles.
The office itself is indeed breathtaking, but what really sets 30A Smiles apart is the people within. Drs. Fleitz and Hoppe hand selected each member of their dream team to ensure their commitment to providing their patients with the very best.
"New patients often arrive feeling anxious about a dental visit," says Dr. Fleitz, "and we get such joy when they leave with a smile on their face, amazed by how easy and pleasant everything was."
30A Smiles brings a new and refreshing experience in dental care to the Emerald Coast. Advanced dental services, including advanced cosmetic dentistry and comprehensive implant dental services — along with complete family dentistry — are now available in the 30A area. Their focus is excellence in dentistry with superior customer service and the latest in modern dental technology. Visit their new alluring Inlet Beach Dental Office, and you're sure to leave feeling like family.
Located in 30Avenue
12805 Highway 98 E, Suite K-201
Inlet Beach, FL 32461
(850) 231-0070
www.30ASmiles.com