Northwest Florida Ballet Welcomes Royal Ballet Alumnus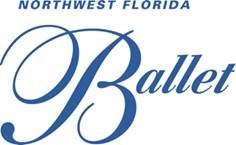 Courtesy Northwest Florida Ballet
The Northwest Florida Ballet is honored to welcome former Royal Ballet soloist Hilary Cartwright as a guest instructor for our Pre-Professional Division this week. Hilary has been a renowned performer and instructor for over 30 years, with a globe-spanning career that includes directorships and teaching positions in Canada, Holland, Brazil, Scotland, Switzerland, France, Italy, and the United States. In addition to her extensive ballet career, Cartwright is the creator of the Gyrotonic® system of yoga.
Cartwright is currently a trainer at Fluid Fitness Studio in New York City, and offers private classes in Gyrotonic®. She regularly guest teaches ballet, yoga, and Gyrotonic® at dance companies around the world, and will be at NFB from September 1-5. We would like to invite the press to schedule photo sessions and interviews with Hilary and our dancers. Inquiries should be made through Marketing Assistant Megan Fontaine.
For more information about Hilary Cartwright, visit her website, www.hilarycartwright.com.
The Northwest Florida Ballet celebrates its 45th year as a regionally recognized semi-professional ballet company and school. In addition, NFB has developed the nationally acclaimed Académie – an integrated academic and dance education program serving 142 students from the third to eighth grade. In 2012 the NFB introduced the Pre-Professional Program – an intensive dance program for the 9th to 12th grade students preparing for a career in dance .The NFB is led by Artistic Director and CEO Todd Eric Allen, an area native. The NFB is funded in part by the Florida Division of Cultural Affairs.