Music & Wine Event to Benefit the Okaloosa Arts Alliance
Jan. 25 event at The Twisted Grape to offer wine, food, raffle and live music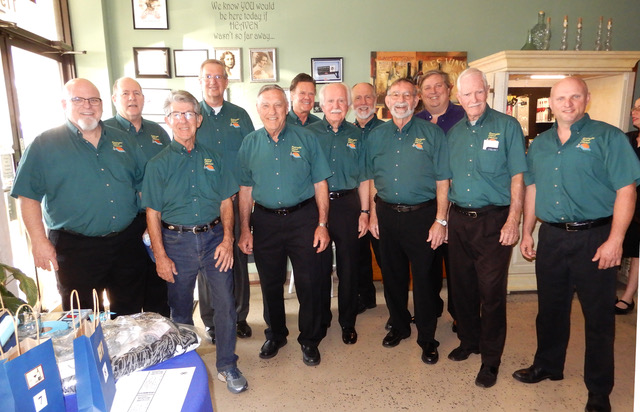 You can lift a glass in support of the local arts in style on Saturday, January 25.
Head to the Twisted Grape Wine Bar & Café located at 1193 B Eglin Parkway in Shalimar for a special fundraising event to benefit the Okaloosa Arts Alliance from 3 to 5 p.m.
Join friends and art supporters by attending this annual event that offers wine, food, raffle and live entertainment by the Emerald Coast Barbershop Chorus. Enter a drawing for a chance to win tickets to upcoming events at Mattie Kelly Arts Center and more.
Tickets are one for $30 or two for $50. A ticket covers entry to the event, a food buffet and one glass of wine. Additional wine and food options will be available for an additional cost.
All proceeds will benefit the Okaloosa Arts Alliance. OAA is the officially designated non-profit arts agency for Okaloosa County with the mission of supporting and promoting art and culture in Okaloosa County. OAA enhances the cultural environment of its community, and promotes, coordinates, and nurtures high-quality arts and cultural resources that enrich the lives of residents and visitors. OAA is supported in part by the Florida Department of State and from Arts auto license tag revenues but could not exist without its members and community support.
Reservations can be made online at okaloosaarts.org, by emailing amybaty1@gmail.com or by calling (850) 499-8335.