Music Unifies During Quarantine
Singer/songwriter Skylar Capri began music series titled Isolation Island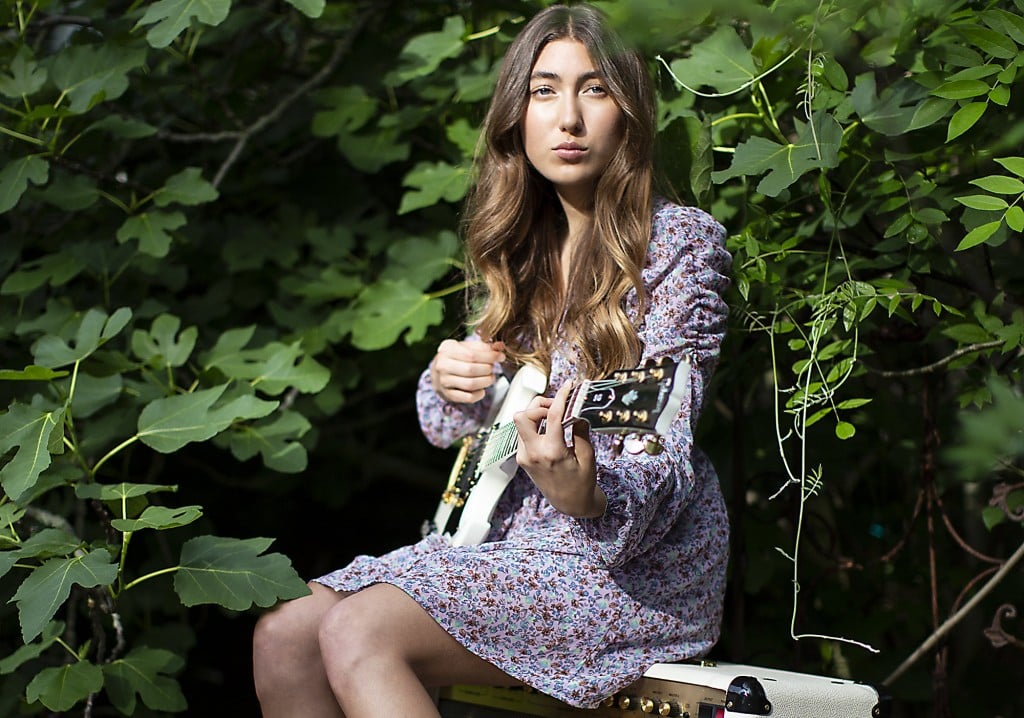 The glistening clarity of Skylar Capri's voice carries throughout her Destin neighborhood like a siren song, urging her neighbors out of their homes to listen. What began as a woman and her guitar playing her favorite songs on an island in the middle of her neighborhood lake, resulted in a concert series cleverly titled Isolation Island, which brought together a neighborhood separated by quarantine.
Capri, a singer and songwriter, deeply felt the loneliness of quarantine, and she knew that others felt it too. When taking walks around her neighborhood, she had distanced conversations with neighbors who expressed feelings of anxiety, boredom, restlessness and uncertainty.
She wanted to use her talent and passion for music to ease any tension brought about by COVID-19 and bring joy to others. Music proved to be the great uniter.
"I am a firm believer that the arts bring togetherness, understanding and much needed creativity to the world," said Skylar. "We are created to create, and that is something I decided is worth sharing."
The lake behind her house proved to be the perfect performance spot as 20 other houses' backyards surround it. Equipped with amps, microphone and her guitar, she started the series solo, signing her favorite songs and some of her originals.
The first week's performance was word of mouth via Skylar's father and brother; they alerted the neighbors while Skylar took to social media to advertise the show. Neighbors opened their doors and windows to let the music in and brought chairs and picnic blankets out on their lawns to listen. As the weeks progressed, attendees began to make celebrations out of these weekly concerts by grilling out, having picnics, singing along and dancing.
Knowing her audience was diverse, she pulled inspiration from musicians of decades past and present including The Beatles, David Bowie, Elton John, Frank Sinatra, The White Stripes, Hozier, Billie Ellish, Maggie Rogers, Cage the Elephant and more. She also sang her favorite worship songs and a few unreleased originals that she will soon be sharing with the world.
Later in the series, she invited some of her favorite local musicians, Jonathan Riggi and Russ Whitten, to play alongside her on the island. Riggi accompanied her vocally on duets, and Whitten played guitar. The series took place for six weeks before businesses began to open back up.
"After I finished the series, I received a few of the most kind letters from my neighbors," said Skylar. "They expressed that Isolation Island was one of the only things they could look forward to in a time of complete uncertainty, and it gave them hope for the future."
Like many other musicians, Skylar dealt with cancelled shows and musical opportunities that had to be rescheduled. In order to support musicians right now, she suggests staying active on artists' social media accounts, listening to their music on your preferred music platform and, when you are able to witness live music, tipping musicians generously.
Skylar who has been performing live music and writing songs for years describes her music as a blend of alternative, pop and rock. She is currently working on releasing her first single and scheduling future shows once it is safe to do so.
"I want to either get people dancing and singing loud with their friends on an adventure or crying because my lyrics can help them feel understood and heard," said Skylar. "Music is so special, and I'm thankful to have the opportunity to pursue it."