Mosley High School's Fine Arts Center is a Community Asset
Not even a hurricane can prevent this school from taking center stage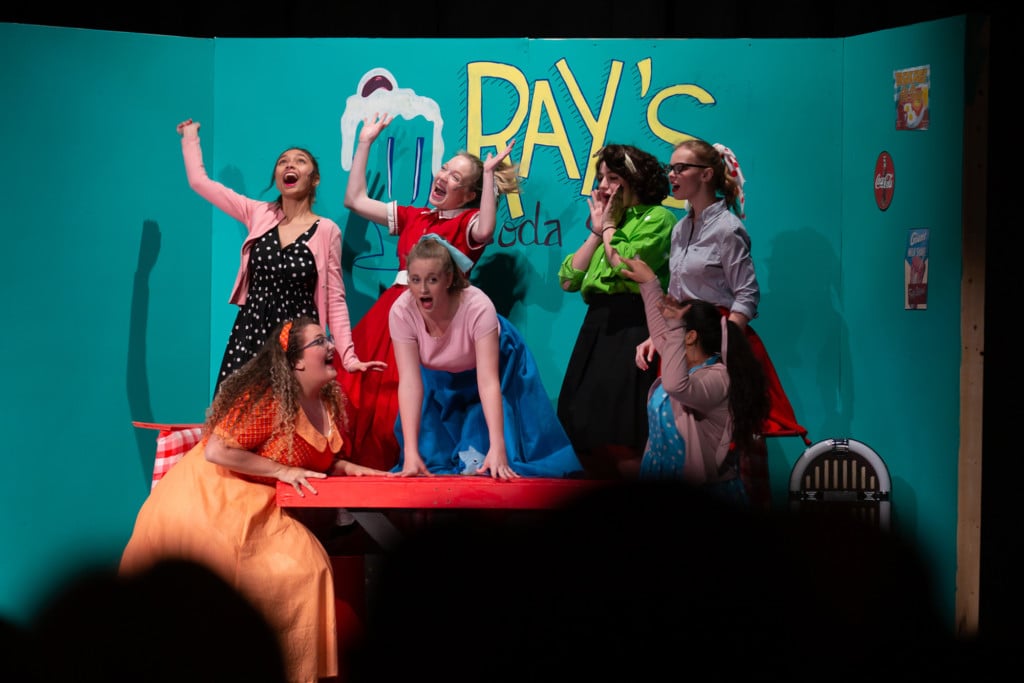 The aftermath of a hurricane can bring a community together in ways that no one would predict.
That is precisely what the Gretchen Nelson Scott Fine Arts Center at Mosley High School in Lynn Haven did after Hurricane Michael hit Panama City in October.
The state-of-the-art facility, which opened in October 2017, was slightly damaged by the hurricane and had interior water leaks, yet was able to open for use just a week after the storm.
The cleaning crews worked diligently to dry out affected areas, and the center has been used on an almost daily basis since then.
The Kaleidoscope Theater, the Panama City POPS orchestra and several churches whose buildings were rendered unusable, now use the Fine Arts Center as their temporary home.
That use has coincided with its primary function as a performing arts center for Mosley High School's band, chorus and theater departments.
The Fine Arts Center was named for Gretchen Nelson Scott, who passed away in 2014, but had been well-known in Panama City for her love of singing and the performing arts.
"She would have been so proud of the center that bears her name," said her brother Bubba Nelson.
"She loved this community and she would have loved the idea of a performing arts center at Mosley. We are really glad that our family was able to give back to the community that has meant so much to us."
The facility was made possible through a multi-million dollar grant from the Marion G. and Barbara W. Nelson Foundation, which Bubba Nelson serves as trustee.
The sleek, modern facility boasts a 584-seat auditorium, a 40-foot-deep stage, a state-of-the-art sound system, advanced lighting, and digital audio-visual controls.
An all-glass lobby is used as an art gallery for student work.
"We have needed a facility like this for so long," said Julie Gay, the Fine Arts Center coordinator and a full-time social science and drama teacher at Mosley.
"We are just so grateful to the Nelson family for their generous donation. They saw that Mosley was a school that needed an auditorium on this side of the Hathaway Bridge."
At one time, the only stage that Mosley had was in a cafetorium, but it was torn down years ago, leaving the school with no permanent venue of its own.
With no facility on campus, the teachers had to continuously hunt for sites to rent for student programs.
"That created a lot of stress and issues," said Bruce Taws, a longtime drama teacher at Mosley, "because our students could not prepare or rehearse much on the actual stage we were going to use. Now we have time to work out the details."
"Before we had the center," added Greenlee Walters, a senior at Mosley and president of the school drama club, "there were a lot of late nights and heavy lifting whenever we had a performance. After we built the sets at school, we had to transport and set them up at the performance site. Then, after a performance, it would take us until 3 a.m. to break down the sets, load them onto a truck and transport them back to school. That doesn't happen anymore because everything is in one place. It is so much more convenient.
"Another great thing is that we know what we can and cannot do with set production," Walters noted, "because we know the exact measurements of our stage. We can program the sound and lighting to precisely fit our needs right in our facility. That wasn't the case in the past.
"I know the students at Mosley love the arts center. It's like our baby. We make sure that everyone treats it with respect. It has made a big difference, and we love showing it off."