Medical Profile: Dermatology Specialists of Florida
Dr. Jon R. Ward, Dr. John H. Phillips & Dr. Michael A. Stickler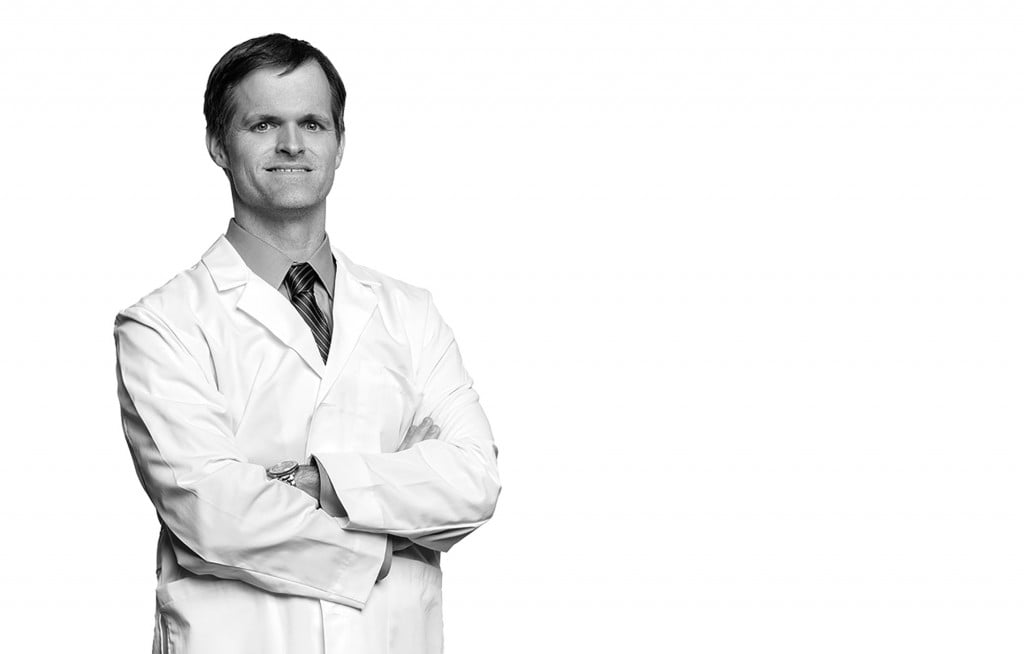 Dr. Jon. R Ward
Dr. Ward founded Dermatology Specialists of Florida in 2006 and has served as president since that time. Over the years, he has performed over 30,000 skin cancer surgeries using every technique available, including Mohs Micrographic Surgery, superficial radiation therapy, erbium laser ablation, cryosurgery, photodynamic therapy, electrosurgery and curettage.
Dr. Ward takes into account the type of skin cancer, the size and location of the skin cancer, and the patient's risk factors to determine the best way for each cancer to be treated. As a skin cancer specialist, he can provide cures and outcomes few others can replicate. Dr. Ward has been trained and recognized for excellence in non-invasive cosmetic procedures. He performs the Silhoutte Instalift®, the Sciton Laser Resurfacing® and ProFractional® treatments, the Sciton Forever Young BBL®, Botox® and Jeaveau® injections, Radiesse®, Restylane®, and Juvederm® injections. Dr. Ward also supervises and/or performs all hair transplant and leg vein procedures in the office. He has been named a Top Beauty Doc by New Beauty Magazine.
Dr. Ward earned his medical degree from the University of Florida prior to completing his dermatology residency at the University of Massachusetts, where he earned the position of Chief Resident. He has been published in peer-reviewed medical journals and presented lectures across the country. He holds medical licenses in Florida, Georgia, Alabama and Mississippi, and he treats patients all across the southeastern U.S.

Dr. Ward has served as president of the Emerald Coast Medical Association. He has served on the Board of Governors of the Florida Medical Association and on the Board of the Florida Society of Dermatology and Dermatologic Surgery.
Dr. Michael A. Stickler
Dr. Stickler introduced Mohs Micrographic Surgery to Dermatology Specialists of Florida in 2007 after serving as Chief Resident at the University of Florida Department of Dermatology Shands Hospital in Gainesville, Florida.
Originally from Pittsburgh, Pennsylvania, Dr. Stickler attended Penn State University, where he graduated magna cum laude with a degree in biological science. His high academic honors and being the son of a coal miner led him to medical school at West Virginia University, where he was the recipient of a John L. Lewis scholarship. He completed medical school as the Outstanding Graduate (Valedictorian) of his class.
Dr. Stickler is board certified by the American Board of Dermatology. In addition to his extensive medical and surgical dermatology experience, Dr. Stickler provides cosmetic dermatology treatments, administering injectable products such as Botox®, Dysport®, Juvéderm®, Restylane®, Voluma® and others.
Dr. Stickler and his wife, Johnna, relocated to the Panhandle of Florida in 2006 where they raise their three sons: Noah, Christian and Silas. In his free time, Dr. Stickler can be found coaching youth basketball and serving on a number of area boards including: the American Cancer Society, Seaside Neighborhood School and Destin Charity Wine Auction Foundation. As a former Eagle Scout himself, Dr. Stickler sponsors a local scholarship to assist area Scouts working toward this prestigious honor.
Dr. John H. Phillips III
Dr. Phillips joined Dermatology Specialists of Florida in 2014 after nearly 30 years of private dermatology practice in Louisiana and Mississippi.
He is a board-certified dermatologist and dermatologic cosmetic surgeon offering expertise in the diagnosis and treatment of skin cancer, acne and rosacea, as well as the use of advanced medical technology to repair and restore damaged and aging skin.
Dr. Phillips received his undergraduate and medical degrees from Tulane University, where he was given the Order of the Gold Tipped Stethoscope Award for outstanding performance in clinical medicine. He also completed an internship in internal medicine and his dermatology residency at Tulane University Affiliated Hospitals.
He is a fellow of the American College of Physicians, the American Academy of Dermatology and the American Academy of Dermatologic Surgery.
(850) 233-DERM (3376)
DermatologySpecialistsFL.com