Medical Profile: Coastal Skin Surgery & Dermatology
Zac Carter MD, FAAD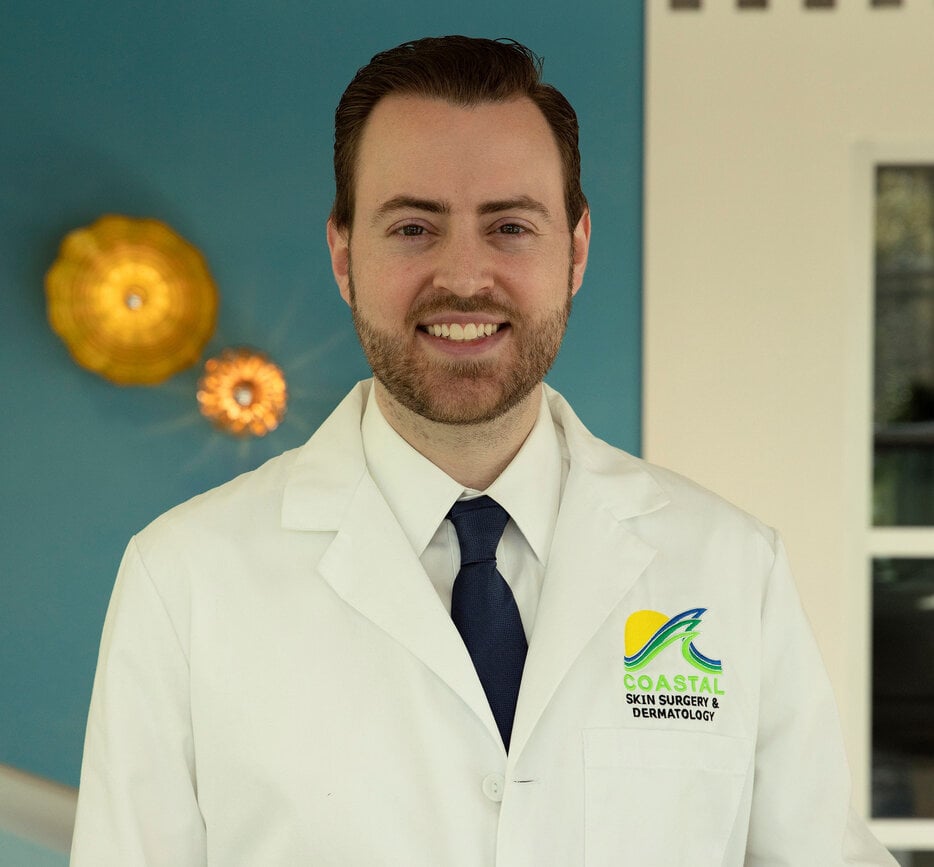 What services does your practice provide?
General, cosmetic and surgical dermatology. My specific focus is on skin cancer diagnosis and treatment, given my training in both Mohs Micrographic Surgery and reconstructive surgery.
Why did you decide to go into this career?
I was drawn to dermatology because I saw how devastating skin conditions can be, and I wanted to be able to help people through that, whether that be with skin tumor removal, reconstructive practices or barely noticeable scars from surgery. I completed medical school at the University of Texas, interned at Riverside Regional Medical Center in Newport News, Virginia, and completed my residency in Micrographic Surgery and Dermatologic Oncology at the University of Cincinnati.
How do you ensure patients receive the best care?
In this industry, qualifications are very important. I am fellowship trained and board certified, and it's not common to obtain both. I came to the Emerald Coast to contribute additional training and expertise to the already highly trained staff. We ensure that we are continually educated and stay on the cutting edge by incorporating new advancements. We are always accepting new patients and offering the latest cosmetic procedures.
How do you measure success?
By centering my focus on patients receiving an accurate diagnosis, appropriate treatment and being satisfied with the outcome. The most rewarding part is having patients return for follow-ups expressing gratitude.
What do you hope people experience WHEN visiting your practice?
A pleasant interaction with every member of the staff and coming away satisfied that they were provided the ultimate level of medical care available in the region.
Coastal Skin Surgery & Dermatology
CoastalSkinSurgery.com
Miramar Beach
12469 Emerald Coast Parkway  |  (850) 654-3376
Fort Walton Beach 
912 Mar Walt Drive  |  (850) 314-7546
Niceville
4400 Hwy. 20 E, Suite 410  |  (850) 897-4900
Panama City Beach 
12139 Panama City Beach Parkway  |  (850) 500-3376