McNeill Palm Inside Out
Raising the bar on luxurious environments — right outside your door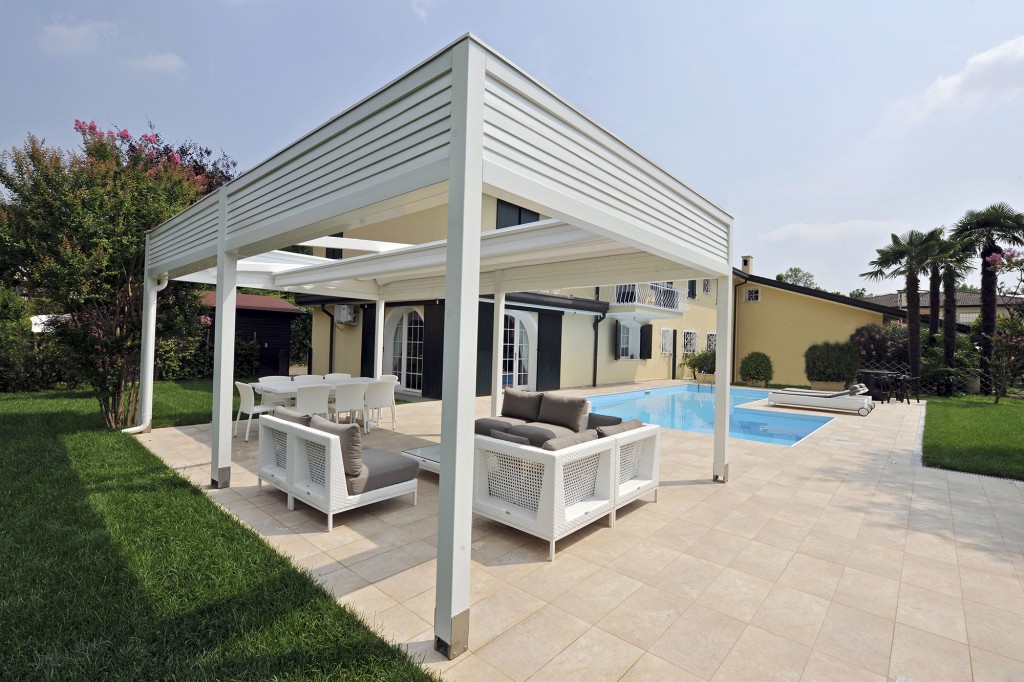 With spring and summer approaching, the season for outdoor entertainment and living is here. And nothing is as crucial to the enjoyment of all outdoors as shade.
To create an enviable outdoor experience, McNeill Palm is now poised to provide state-of-the-art automated shading systems that allow you to maximize your outdoor living.
Established as a skilled and knowledgeable source at the forefront of automated window shades and draperies for home interiors, McNeill Palm has now taken on the great outdoors with equal expertise.
With 45 years of experience, they have gathered a talented and experienced staff that is knowledgeable in the many aspects of shading and heat control. With this wealth of information, they can ably accomplish the most complex projects.
New to the discerning list of products and services, McNeill Palm is proud to feature state-of-the-art outdoor shadings from Corradi. With this addition, they have raised the bar on luxurious environments — right outside your door.
Corradi is easy to love thanks to superior standards for construction and design that withstand the test of time and elements.
Specializing in motorized retractable pergolas, awnings and screens, these products fuse impressive technology with sleek, modern designs.
Designed and manufactured in Italy, Corradi has long graced finer European homes.
Now that Corradi has added a new U.S. manufacturing branch, creating an outstanding outdoor living space on our spectacular Gulf Coast has become an easy reality. And McNeill Palm is proud to offer these exceptional products.
Whether enhancing the operational ease of indoor and outdoor comforts or expanding your atmosphere, the staff of McNeill Palm has a creative solution to accomplish your dream space. You can easily experience control and harmony in all your living areas.
With such exceptional additions to their product offerings, McNeill Palm is perfectly suited to create any dreams you may have for your home.
For more information visit mcneillpalmllc.com