McCaskill & Company Hosts Holiday Trunk Show with Kwiat
Event scheduled for Dec. 11 will showcase dazzling diamonds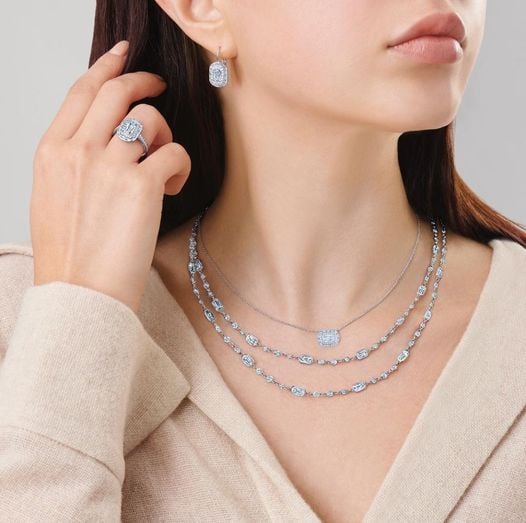 Christmas lights sparkle and party clothes shimmer; it's only fitting that holiday gifts do the same. Diamonds catch the light and catch the eye, making them an ideal gift for your longtime love or the person you intend to spend the rest of your life with.
In the spirit of celebrating the season that sparkles, McCaskill & Company is presenting a trunk show with premier diamond jeweler Kwiat on Dec. 11 from 10 a.m. to 5:30 p.m.
"Typically, because the store is so busy during the holiday season, we don't host trunk shows, but after the hard two years everyone has had, nothing seemed more fitting than dazzling diamonds to celebrate," said McCaskill & Company co-owner Elizabeth Campbell.
For more than 20 years, Kwiat has been McCaskill & Company's preferred premier diamond jeweler. Campbell said her company fell in love with Kwiat at first sight, and the resulting partnership has stayed strong ever since.
Kwiat, based out of New York City since 1907, appreciates both the art and science of diamonds. The fourth-generation family business is mindful of its heritage and traditions, even as it explores the latest innovations in craftsmanship.
Kwiat's unquestioned expertise extends to timeless classics, trendy statement pieces and customized heirlooms. Its creations are well-suited to today's wearer and durable enough to be around for generations to come.
The trunk sale will feature diamonds that exceed the GIA grade of triple excellence.
"You notice the difference right away because these diamonds are exceptionally cut to shine bright and beautifully," emphasized McCaskill & Company vice president Carolyn Brigman.
Whether you're putting a present under the tree, have plans to get down on one knee or are simply browsing, there will be diamonds galore for you to adore. And, champagne and hors d'oeuvres will be served throughout the day.
McCaskill & Company takes care in curating jewelry with individual customers in mind. No one knows better how special the relationship is between a diamond and the person it adorns.
13390 Highway 98 West, Destin, FL 32550
www.mccaskillandcompany.com
(850) 650-2262