Local Restaurateurs are Being Creative During the Coronavirus Crisis
Grab & Go Market Conversions, Enhanced Renovations and Curbside Chef Specials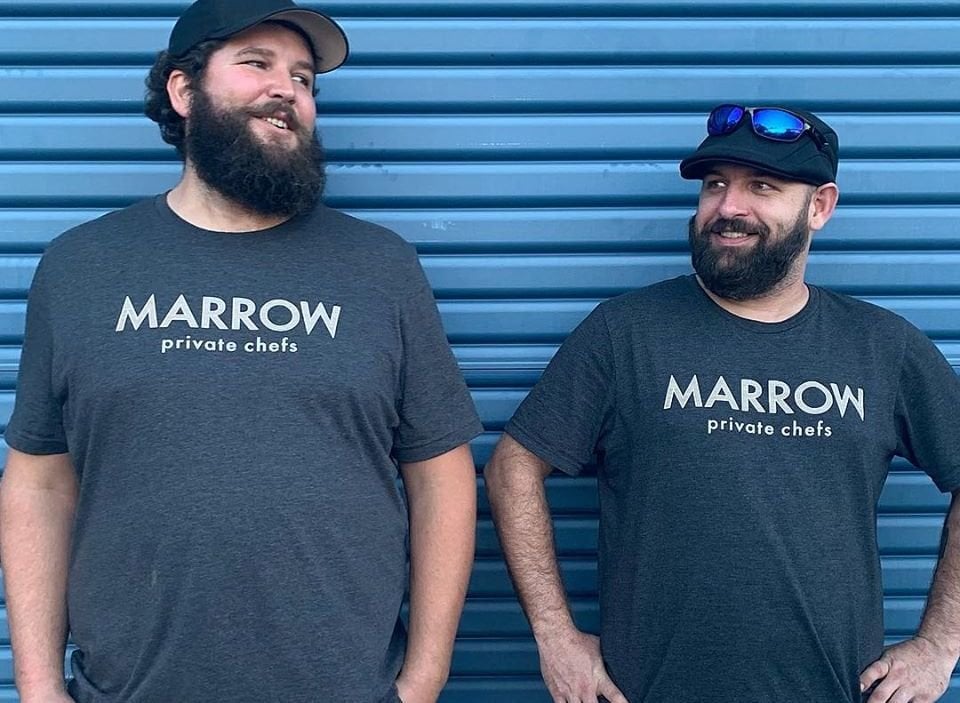 Bud & Alley's Waterfront Restaurant
The oldest restaurant in operation in South Walton is getting a makeover. COVID-19 is not hampering construction at Bud & Alley's Waterfront Restaurant, and plans are well underway to expand the award-winning rooftop deck bar, install interior restrooms and finish an elevator. When complete, the newly reinvented restaurant will boast unobstructed views of both the Gulf of Mexico and the iconic town of Seaside. But owner Dave Rauschkolb assures the menu will still include crowd favorites like Bud & Alley's famous crab cakes, barbecue shrimp and sweet potato fries.
Farm & Fire Southern Pizzeria (Grocery & To Go)
Chef Jim Shirley's Farm & Fire Southern Pizzeria, located at the foot of the 331 bridge in South Walton overlooking Choctawhatchee Bay, has been transformed into a "drive through" market stocked with "grab and go" prepared meals, household essentials and sundries.
The store is open daily from noon to 8 p.m. and features dry goods, pre-packaged foods, and fresh foods, beer and wine, as well as hot food from the restaurant, such as coal-fired pizza, burgers and more.
Order online at bit.ly/FFgrocery and choose curbside pickup or delivery (if you're within six miles). The delivery is contactless, or you can stay in your car and enjoy curbside pick-up.
SunQuest Chefs to the Rescue
Need to feed the entire family at home? SunQuest Cruises — operator of SOLARIS Yacht docked at the Baytowne Marina — is serving up family-style meals. From Tuesday-Saturday at 130 S. Geronimo St. in Miramar Beach, you can pick up a delicious, hot meal prepared by SunQuest chefs. The menu includes Cajun smoked chicken alfredo, Cajun shrimp alfredo, SunQuest lasagna and beef burgundy pasta. Dishes serve between five and eight (lasagna) and range from $50–$65.
Each meal you order will benefit a local family in need. When you order a family meal, they'll give one away free to a family who needs it.
To place a curbside pick-up, call (850) 650-8737 between 9 a.m. and 5 p.m. Select a pickup time, pay over the phone, call when you are 10 minutes out and the chefs will meet you curbside with your order.
30A Quarantine Kitchen
Local business owners Clint Machamer of Creative Crepes and Richard McCord of Marrow Private Chefs have joined forces to create 30A Quarantine Kitchen, a new grab-and-go eatery and delivery service located at 10343 E. County Highway 30A. It will be open daily from 11 a.m. to 8 p.m. or until they sell out.
Machamer originally intended to open Creative Crepes' first brick and mortar location in Peddler's Pavilion in Seacrest Beach after operating out of a food truck for many years. However, due to the spread of COVID-19 and the heightened precautions that are being taken across the country, he decided that the space would be better used for a local grab-and-go eatery that also offers contact-free delivery. With a vision in mind, Machamer partnered with long-time friend McCord to bring this concept to life and create a menu that combined both of their culinary skills.
"I'm excited to get back in the kitchen while partnering with good friends to keep our businesses open during this tough time. We're happy to be able to offer a fresh new menu to our friends in South Walton," says McCord.
The 30A Quarantine Kitchen will serve up sandwiches, salads, hot plates, kids meals and dessert crepes. The menu will continue to change as local ingredients become available to give customers a wide range of options and flavors.
Guests can call (850) 399-4009 or email 30aquarantinekitchen@gmail.com to place an order. Payment can be made over the phone, by Venmo or cash upon delivery. Contact-free pickup is available as well for $3 delivery within a 10-mile radius of Seacrest and $6 delivery fee beyond.