Lessons in Gratitude
Grammy inspired me to appreciate the little things in life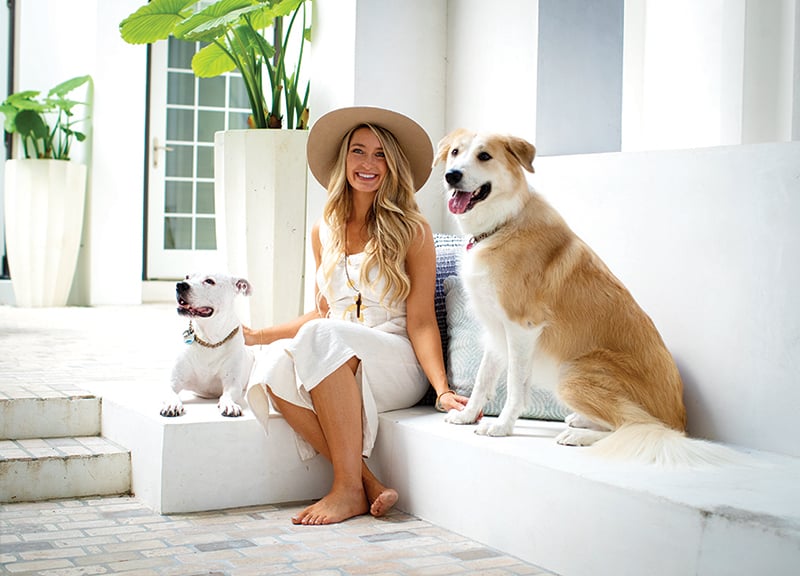 Grammy broke the glass ceiling long before the term was coined, not that she thought of herself as breaking barriers; she didn't see life that way.
A Jeopardy! whiz, she was born Oct. 16, 1919, and launched her own business, a beauty parlor, 16 years later. She was one of the smartest and wisest women I have known. And while she was one of the younger siblings in her family, she in many ways raised the others.
I have always been fascinated by stories about my maternal grandmother, Ruth Black Banks. She was a resilient, positive, ambitious woman with a deep reservoir of unconditional love.
Grammy once told me about seeing a car for the first time as a little girl. Her entire neighborhood was astonished to see what seemed like a locomotive coming down the street. Within her lifetime, Grammy went from riding in horse-drawn carriages to FaceTiming with family on her iPhone. She was undaunted by technology and grateful for it. Without bitterness or regret, she shared with me the challenges she had to overcome in the vastly different era of her youth.
I used to call Grammy every Sunday to see how she was doing. She had 16 grandchildren and had a way of making each of us feel like we were her favorite. We knew otherwise, of course. She loved us all equally. Thank goodness for FaceTime and the opportunity it gave me to see her sweet smile from afar.
Especially living in Florida, as I have for the past 19 years, I expect to find the freshest of oranges whenever I go to the produce aisle. For Grammy, growing up in Utah, oranges were a luxury. She didn't taste her first one until she was a teenager. A truck had come from California to sell oranges in her neighborhood, and Grammy was all but overwhelmed by its sweet, exotic flavor.
I take little things like fresh oranges for granted at times and find it helpful to adopt Grammy's perspective. When I eat an orange, I savor every bite just as she did when that produce truck arrived in her neighborhood.
Gratitude is one of the greatest lessons Grammy taught me. I am grateful today for the ability to see and talk to all my friends and family, no matter where they are on the globe.
Grammy's time on this earth ended Feb. 16, 2017, but her legacy is with me, and she lives in my heart.
In May, we pay tribute to mothers. Set aside some time to spend time with your mother or grandmother. Have them tell you stories about their lives, their mothers and the women who supported, encouraged and inspired them to become who they are today. Knowing about the women who came before you, raised you and whose DNA is a part of you, may give you a new perspective on your life.
Happy Mother's Day to all the women who nurture and love others. I am grateful for you and especially for my mother, my grandmother, my aunts, my lady mentors — and Grammy.
Much love,

McKenzie Burleigh
Associate Publisher
mburleigh@rowlandpublishing.com