Legendary Marine Raises Thousands for Path of Grace
a faith-based, long-term, sober-living program for women who are in recovery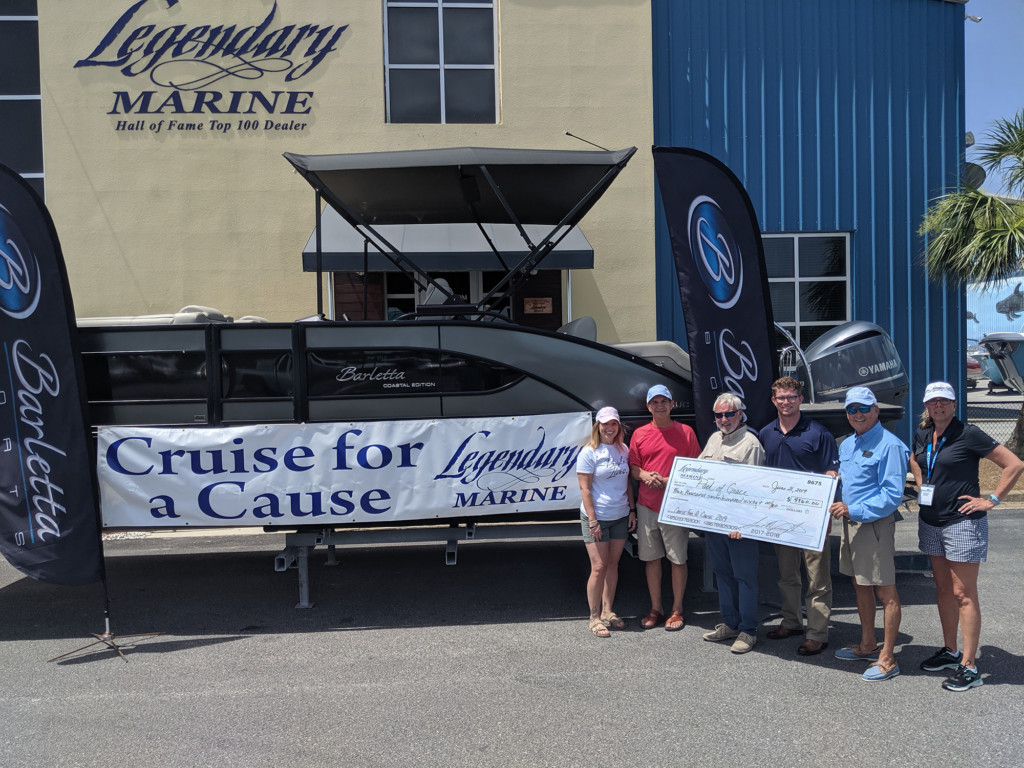 Legendary Marine whose parent company is OneWater Marine, recently held a Pontoon Boat Demo Days event to raise funds for Path of Grace in Destin.
Legendary Marine Destin Salesman, Bill McKissick came up with the idea for the event.
He was a frequent participant in the well-established BMW's Susan G. Komen "Drive for the Cure," which is an annual fundraising event that gives people the chance to drive new BMW's while contributing to a great cause.
Legendary Marine's event mimicked that.
For each person who took a sea trial a new Barletta Saltwater Pontoon Boats, Legendary Marine made a donation. For any boat sold as a result of the event, an additional donation of $500 was made.
Barletta Saltwater Pontoon Boats graciously matched all monies raised during this event. Through demo rides and additional donations, a total of $4780 was raised for Path of Grace.
"Path of Grace's mission to help women recover from the grips of drug and alcohol addiction is an excellent cause. I am all for helping people that want to help themselves.
I love seeing excellent companies that Barletta Boat Company partners with doing community work. Legendary Marine is a terrific example of a great company giving back.
Barletta is happy to participate in this worthy fundraising event," Bill Fenech, President and Co-owner Barletta Boat Company.
Path of Grace's mission is to help women recover from the grips of drug and alcohol addiction.
The program teaches women recovering from addictions how to lead a life filled with self-respect, sincerity, and responsibility.
"We deeply appreciate the funds raised in this amazing event! The support from the community has such a positive impact at Path of Grace.  We are very grateful." Eddie Mansfield, Managing Director.