Pandemic Claims Life of Pensacola's Fred Levin
Famed trial lawyer was a champion of preparation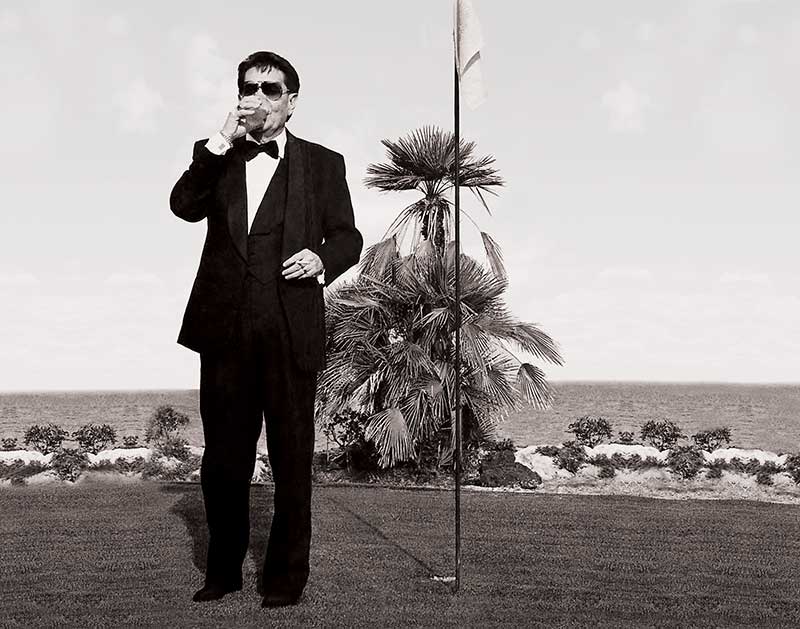 Updated January 13, 2021 — Fred Levin, who achieved a reputation as one of the country's top trial attorneys, died Jan. 12 at age 83, a victim of the COVID-19 pandemic. Throughout his life, Levin commanded attention as a plaintiff's lawyer, yes, and also as a personality, philanthropist and, at times, a provocateur. He loved Pensacola and he loved the law. He contributed millions of dollars to cancer research, to the University of West Florida and to the University of Florida, whose law school bears his name. His legacy demonstrates in dramatic fashion the capacity of America to reward handsomely persistence, perspicacity and an acceptable degree of chutzpah. The following story about Mr. Levin appeared in Emerald Coast magazine in August 2018.
---
Article originally published August 1, 2018
Legendary Fred Levin Has Had A Long Streak of Luck and Good Ties
The harder you work, says Levin, the luckier you get.
Fred Levin freely admits that he has been lucky.
But he has found, too, that the harder you work, the luckier you get.
He achieved national prominence in 1980 when, representing surviving members of the Dr. Jon Thorshov family of Pensacola, he won a $20 million verdict that included what was the largest compensatory award in U.S. history at the time.
Thorshov and his wife died when a train operated by the L & N Railroad derailed, spilling toxic anhydrous ammonia near the doctor's home. His two children, ages 4 and 1 at the time, were seriously injured.
"Plaintiff's lawyers like me will tell you that becoming successful has a lot to do with getting the right case at the right time," Levin said.
"Just about any lawyer could have won a $20 million judgment in the L & N Case, and it's likely that a very good lawyer could have gotten $30 or $40 million.
But I had the case and I benefitted from a public relations standpoint because people assume that big awards result from the best representation."
To young lawyers, Levin, 81, emphasizes not luck, but the importance of preparation.
"When opportunities do present themselves, you must be prepared to take advantage of them," Levin said. "If you are a brilliant legal mind, fine, but if you are someone like me, you need to prepare constantly.
"I am never taken by surprise in a courtroom," Levin said. "I always feel like I am the champion, I am Muhammad Ali. I am in control."
Has Levin, at any point, felt like he was in over his head?
"Up until the present time, no."
But Levin has learned that there are things he cannot control. In January 2016 while at work, he suffered a seizure and subsequently was diagnosed with Stage 4 lung cancer.
Tumors were removed from his brain and lungs. Now two and a half years later, he is cancer free, a status that is verified every three months with visits to the Dana-Farber Cancer Institute in Boston.
Anti-seizure medications have prevented a recurrence of that problem.
A Stage 4 diagnosis usually means a prognosis of eight or nine months left to live," Levin said. "I feel fortunate to be here."
And, he is grateful for the example of his father. Levin was among six boys born to Rose and Abe Levin.
Dad was a pawnbroker with a shop on Palafox Street in Pensacola.
He worked seven days a week to ensure that his sons — one died young — would benefit by college educations.
Three became attorneys, another became a medical doctor and the fifth was a highly successful businessman.
"My father's philosophy was that if you are fortunate enough to have assets over and above what you need to take care of your family, you should engage in philanthropy," Levin said. "And do it while you're living so that you can enjoy seeing the fruits of your gifts."
Levin has spectacularly heeded that advice and schools, athletic programs and hospitals, in Florida and elsewhere, have benefitted.
For Pensacola, however, Levin reserves a special fondness.
"It's a small town that has everything that I could ever want," Levin reflected. "Sports, culture, history, schools. It's a hidden gem and people here get along so well. I feel very fortunate that this was the community where I grew up."
Read more about the legacy book for noted attorney and philanthropist Fred Levin here and see a glimpse of Fred Levin's life and accomplishments below.