Klearly the Way to Have Fun in the Sun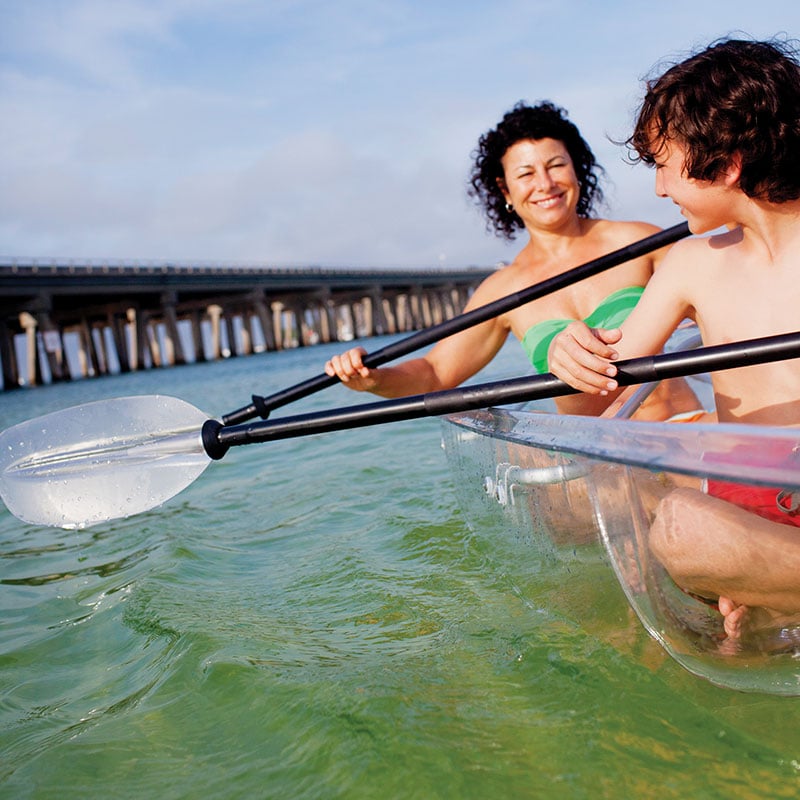 It's perfectly clear that Silvia Madriaga and her 11-year-old son and junior associate, Marcelo, know how to fully appreciate the coastal lifestyle. The adventurous Miramar Beach realtor is also the exclusive distributor for transparent canoes in the U.S., Mexico and the Caribbean that are available for purchase with free delivery to customers located between Pensacola and Panama City.
"There's nothing else like it. It's like floating on water or sitting in a fish tank," Madriaga explains. "You can see absolutely everything around you."
The two-person canoes — or Kanoos — are totally clear watercraft made of a lightweight polycarbonate material and feature two comfy, formed seats.
"Really, Klear Kanoos are for any person of any age or any skill level," Madriaga says. "They are super-easy to operate and are clearly fun for everyone."
Klear Kanoos are sold online at klearkanoo.com for $2,350 and come with two clear-tipped paddles. Or you can test "the waters" by renting one at the Hilton Sandestin Beach Golf Resort & Spa.
Madriaga believes her beach toy is something no local should be without.
"I think every beach house on the Emerald Coast needs one!" she exclaims.
Well, clearly.