Kevin Dodge's Marine Photography is Unlike Anything You've Ever Seen
Marine photographer Kevin Dodge employs spearfishing techniques in capturing stunning images of subjects with fins and flippers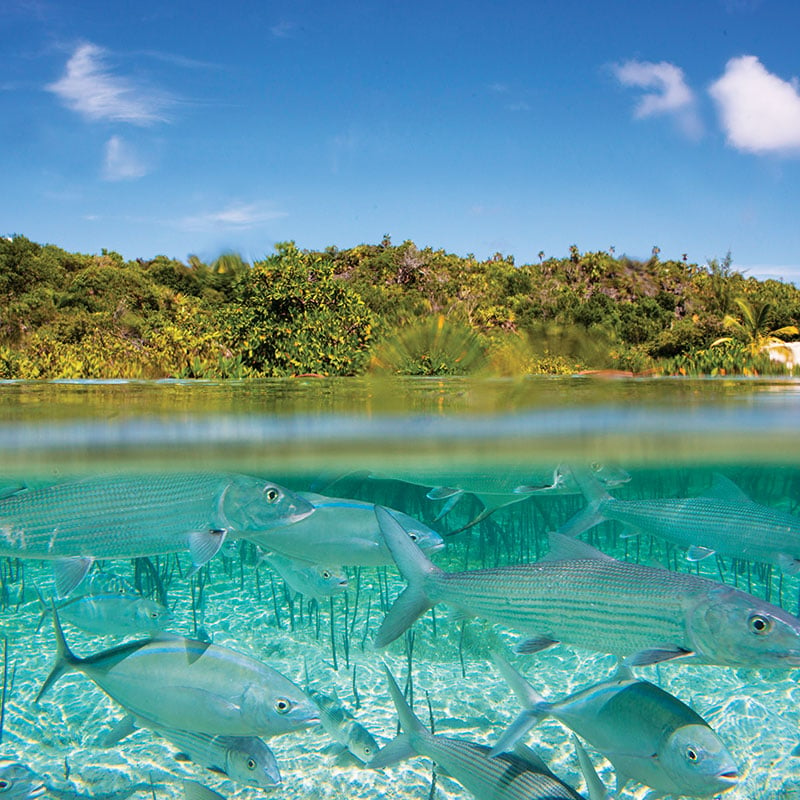 Kevin Dodge, for years following his success as a pitcher at Florida State, entertained second thoughts about not going pro.
No longer.
Dodge has launched a business that combines his passions for photography and free diving and has been swamped by waves of raves.
Regrets about baseball never have been further from his mind and, for that, he may have a shoulder injury to thank.
In February, Dodge publicly exhibited his photos of fish and other marine creatures for the first time at the Miami International Boat Show. The response to his work was terrific and the contacts gained, invaluable. Meanwhile, he had applied to become an exhibitor at the Art Expo in New York City. He exited that experience with business cards from a hotel developer in Mexico, an international luxury automobile manufacturer and others with an interest in his work.
Privately, Dodge had told himself that he was elevating marine photography to an art form. Now, others were offering him the very same assessment of his images. Metaphorically, he is taking to the high seas.
A long time ago, Dodge injured his shoulder — a torn interior labrum — at FSU and had it repaired in Birmingham, Alabama, by Dr. James Andrews, a surgeon before whose name the word, "renowned," typically appears.
"The surgery was successful and my arm was probably as good as it ever had been, but being away from baseball for a time, I kind of lost the fever," Dodge said. "To move from playing at FSU to the minor leagues, the caliber of player is really about the same. Jumping directly to the major leagues wasn't going to happen, so I went home and regrouped instead."
Dodge, a third-generation native Floridian, is from South Miami. He resumed a modeling career that began when he was a kid and eventually went to work as a commercial photographer, handling primarily advertising shoots. That pursuit has served him well for 20-plus years — he graduated from FSU in 1985 — but, as time permitted, he also added to a growing collection of offshore photos, an effort that intensified two years ago after Dodge visited an art show and found there nothing comparable to what he does.
"I am doing extreme stuff," Dodge said, "not in the sense of extreme sports, but in taking photographs that are more than just pictures. They are artsy and cool, and elements like the right light are very important to me."
Dodge uses a Nikon D-4 camera encased in a watertight, custom housing made for him by AquaTech. The housing is smaller than usual, which makes view-finding difficult, but Dodge needs to travel light underwater. A large housing would impede his ability to swim hard and fast after fishes, often in swift current.
"To get the shots I want, I have to anticipate a fish's next move; wait on it, and it's too late," Dodge explained. "Spearfishing taught me how to do that. I was born a freak in the water, and I've loved spearfishing my entire life. Now I get to do that for a living. I've just traded a weapon for a camera."