John Prine's Lasting Legacy
The Cultural Arts Alliance shares memories of Prine and ways to keep the music going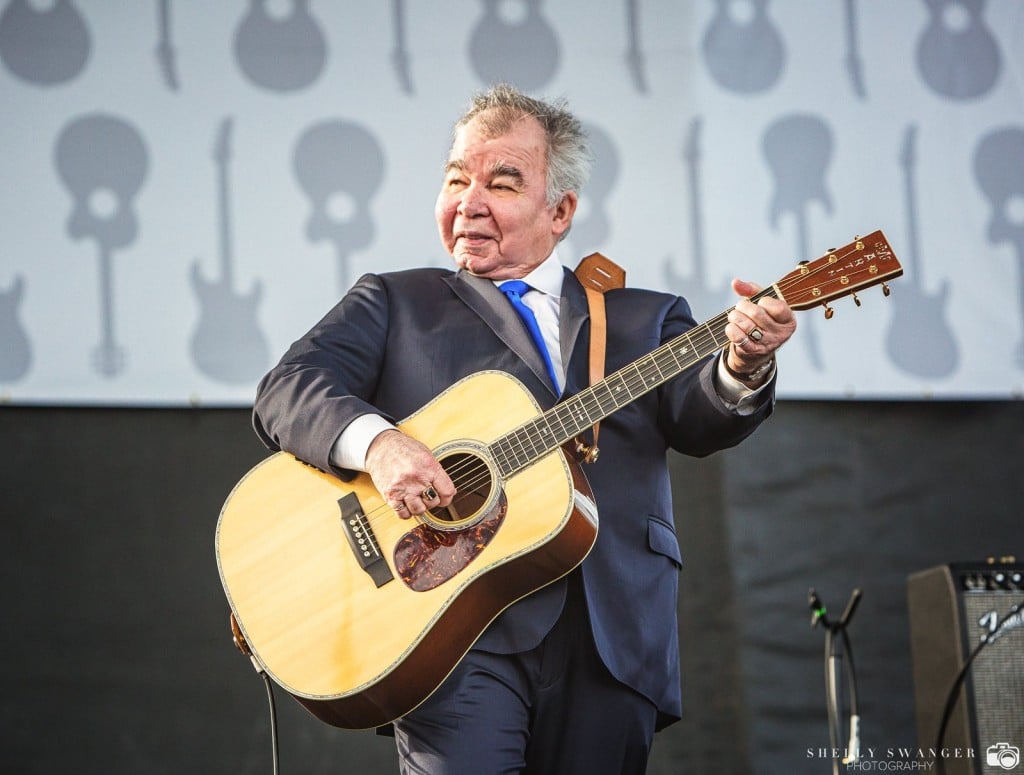 When I heard the news of John Prine's passing, I knew exactly what to do. I listened to his song "When I Get To Heaven," the last single on his 2018 album The Tree of Forgiveness. I did this because I knew it's what Prine would want us to do.
This song reassures those who are grieving the loss of one of the most prolific songwriters that he is doing just fine because he had his plans in place. As the song suggests, in heaven, the cocktails are strong, he's lighting up a smoke, he's reconnecting with his family and he's entertaining the masses at his nightclub.
Prine passed away in Nashville on Tuesday, April 7 due to complications from COVID-19. His 73 years on earth were spent writing and making music. His first record was released in 1971, and he released 17 records throughout his life.
Prine wrote about the intricacies and intimacies of life. He innately understood human nature and our needs for humor, connection, the mundane, the grand, life's legal and illegal pleasures, empathy and, above all, love.
His gift with words made him one of the most admired songwriters and an ideal headliner for the 30A Songwriters Festival in 2017 and 2020.
Russell Carter, the co-producer of 30A Songwriters Festival, kept in communication with John and his wife, Fiona, who expressed an interest in coming back to the festival in the future.
"From surveys and word of mouth, I knew that John Prine had resonated with the 30A audience and that his performance was considered one of the greatest shows in our 10-year existence," said Carter. "We brought him back after three years quite simply by popular demand."
When I spoke with Jennifer Steele, the executive director of the Cultural Arts Alliance of Walton County, she shared that John Prine and Fiona were especially gracious and kind to the festival and the community. He would often make extra stops into Central Square Records in Seaside just to chat and take photos with locals.
While Steele admits that Prine's performances were always closest to her heart, she knows that many attendees of the 30A Songwriters Festival felt the same way.
"Not only is he the ultimate songwriter and storyteller, but his ability to connect with an audience is unmatched, in my opinion," said Steele. "During his two performances, I looked around and saw so many tears and happy faces. He had the ability to connect with an audience on a level that I have never experienced, whether with a full band or playing solo."
Carter shared similar sentiments in meeting and working with Prine through the festival, "John was a poet. He spoke for his generation. He informed us, helped us understand our lives and our culture — cruelty and misfortune but also love and compassion, which in his worldview always prevailed. Losing someone that is so giving to so many on a world stage is very hard."
Prine was the epitome of an artist and creator. He sought promotion of the arts, and before his passing, he likely felt the heavy weight of grief towards so many fellow artists that are struggling financially and displaced from their jobs as a result of COVID-19.
This issue was heavy on the hearts of The Cultural Arts Alliance. In response, they began The Cultural Arts Alliance of Walton County's Emergency Relief Fund for Artists, created to address the economic needs of professional artists of all disciplines who have experienced loss of income due to the COVID-19 pandemic.
The CAA board, Art For All Grants Committee, and staff mobilized quickly to create the fund. CAA Board member Shawn Tomasello and her husband Richard generously donated $100,000 to the fund with a challenge for matching dollars from businesses, individuals and organizations.
Donations to the emergency relief fund can be made online at CulturalArtsAlliance.com/Donate or by texting 'CaaArtistRelief' to 76278. All donations will go directly to artists.
ERFA grants are available to individual professional working artists of all disciplines who live or work in Walton County and have lost income because of the cancellation of a specific scheduled gig or opportunity because of COVID-19. It also aids temporarily or permanently closed businesses. Artists can request up to $1,000 during the first grant period to compensate for income that was lost between Feb. 28 and May 29, 2020.
Visit CulturalArtsAlliance.com/Artist-Resources to review the full grant guidelines and complete the online application. Applications will be accepted weekly through CAA's website, and grant awards will be available within one week of approval.
CAA has also created "Art on Demand," which offers links to creative outlets locally, nationally and globally in addition to online education and resources. The organization is working with artists to create online workshops and demos so that artists are receiving some income and engaging with audiences.
"Now more than ever before, the arts are proving to be a critical part of our society, and it's important for the community to support the work that the CAA and like-organizations are doing to support artists during this time of struggle," said Steele.
Prine had the ability to acknowledge the hardships in life, to let the darkness have its moment before letting in the light. The hard times will pass but not without allowing beauty and creation to flourish. In spite of it all, we will end up sitting on a rainbow thanks to John and those like him.