Javacya Arts Conservatory Presents Afro-Caribbean Arts Fest Series
The makeup of the orchestras and featured composers will be solely racial minorities.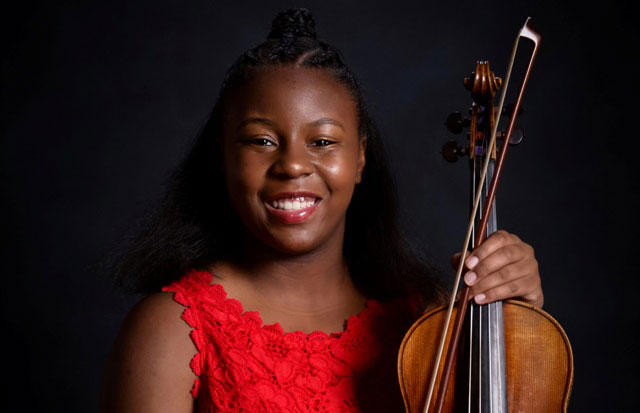 Throughout history, music is an art form that unites us in the human experience. While this is true, music should also awaken us to its diversity, accentuating all races and cultures' impact.  Especially in their Afro-Caribbean Arts Fest series, this is a founding tenet of Javacya Arts Conservatory.
Founded in 1981, Javacya Arts Conservatory is a college preparatory institute for ages 3 to 18, specializing in educational programs and private lessons. As a leading advocate for diversity in the performing arts, Javacya Arts Conservatory exists to allow students of color to participate in quality music education.
The highly accomplished and impressive staff leads with the motto that they treat every student as if they will become a professional musician. The events hosted by Javacya serve as showcases to promote the wealth of talent evident in these young, flourishing musicians.
The Afro-Caribbean Arts Fest series will be the first time Javacya has devoted an entire series exclusively to showcasing the musical accomplishments of people of color. The makeup of the orchestras and featured composers will be solely racial minorities.
"What this series will put on display is the diversity that often gets overlooked," said Patrice Floyd, founding director of Javacya. "American symphonies are losing their audiences and money because they lack diversity. In this series, we are bringing to the forefront talented artists who deserve respect so audiences can experience their performances and recognize their existence in a society where there is a dearth of information about black and brown people in the arts."
On Sunday, March 21, Ralph Jean-Paul — Javacya senior conductor, tubist, Florida A&M University professor, and Ph.D. candidate at Florida State University — will perform a joint solo classical tuba recital with Hope Ward, a talented 17-year-old violist under the conducting baton of Jean-Paul at Javacya. Ward has an impressive musical resume ranging from principal violist of Javacya Elite Chamber Orchestra to Tallahassee Youth Orchestra to Sphinx Academy at the Juilliard School.
The concert will take place virtually, and all proceeds directly benefit students by funding programs, purchasing instruments and private lessons.
"At the end of our concerts, people don't leave their seats because they've experienced a journey," said Floyd. "This series will be uplifting with diverse representation, and I'm looking forward to people broadening their understanding of who is performing in this world."
To learn more or donate, visit javacyaarts.com.
Javacya Arts Conservatory 1100 Tanner Drive  |  (850) 590-1517  |  javacyaarts.com