It's Not Rocket Surgery: Traveling Always Has Its Own Set of Baggage
Sometimes a road trip poses more questions than answers.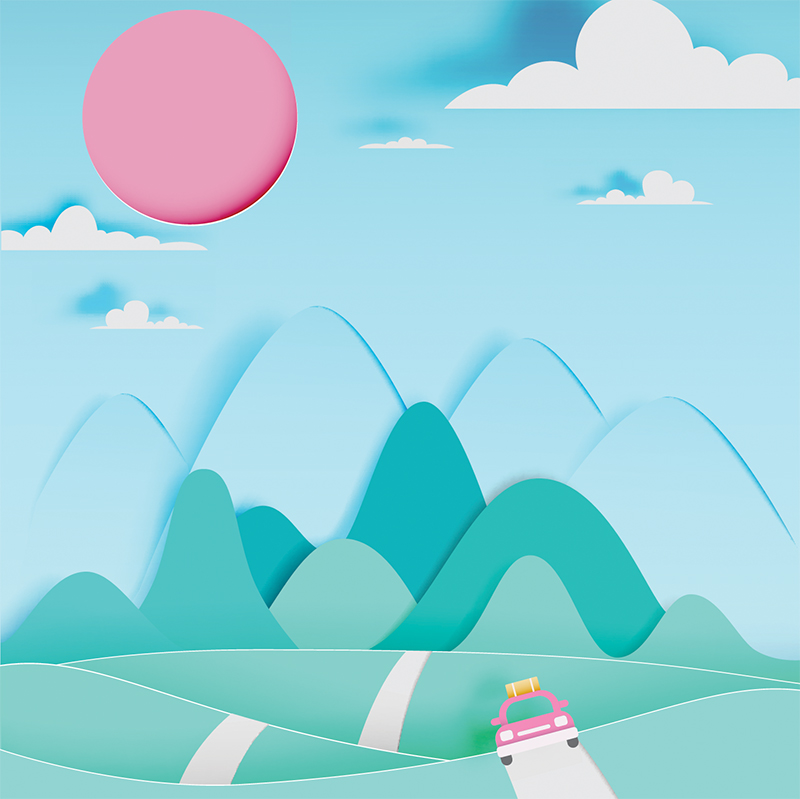 I'm considering all the cool stops we could make on a cross-country road trip: seeing the four-legged lady, the man with the lion's face and the world's biggest bag of hair.
And that's just our family — imagine what else is out there.
For me, a real road trip includes at least five states.
We can't remember the last time we took a real road trip — just the two of us in a car full of music, not knowing what's around the bend, but excited to find out. The romance of a road trip is enough to cloud the reality.
It's easy to forget the boys in the backseat drawing the imaginary lines marking their territories, and the inevitable battles that developed when one would cross into the demilitarized zone.
The I-have-to-pee moments.
The "Dad, I think the pecan log made me sick" stops.
One trip got so bad that I stopped the car, got out and started walking back to Florida. We were in Tennessee.
We tend to remember the laughs, the bonding and all the vistas along the way.
So now, 20 years later and with the kids gone, Berneice and I are considering packing up the car and driving one another crazy.
So, here's the trip.
Our friends John and Liz are gaining a son-in-law in their hometown of Mountain Grove, Missouri.
We helped raise their daughter, Riley, and there is no way we're going to miss this wedding.
Mountain Grove is a quaint little town of 4,623.
It's home to businesses including Dr. Todd's Dental Office, Bushwackers Hair Salon, I Do Interior Painting and Soggy Bottom Plumbing.
But after studying the local motel selection, I found myself Googling "Bates" to see if there were one nearby as an alternative.
We finally decided that the better bet was to see what was available in the thriving metropolis of Cabool, just nine miles up the road.
After all, we reasoned, Cabool has a winery, so it must have a couple of interesting places to stay.
(Nothing says flamboyant like a good Midwestern wine, that buttery smooth marriage of wild berries and oak with just a hint of badger.)
After reviewing the two lodging options in Cabool, we chose the America's Best Motel.
They had two non-smoking rooms, one with a king-size bed and the other with two doubles.
The king was taken. We compromised.
When your confirmation number is 68, it sets you to thinking.
It can't possibly be the total number of rooms they've rented, can it?
Did they reach 1,000 and decide to start over?
Are they just picking numbers like a bingo barker? Maybe everybody gets 68. I'll let you know if we make it out of Cabool.
Will we find ourselves embracing our four-day adventure?
Will we find that America's roads are still home to eclectic markets selling Bowie knives and macramé plant holders?
Or will this be a 70-mph trek into the flyover zone slowed only by road construction traffic jams?
Maybe we should just hop a plane instead and spend the time saved sipping fine wine at the Cabool Country Club and getting a bouffant at Bushwackers.
It's a close call.
Gary Yordon is president of the Zachary Group in Tallahassee, hosts a political television show, "The Usual Suspects," and contributes columns to the city's daily newspaper, the Tallahassee Democrat. He may be reached at gary@zgroup.com.