Hall of Fame Pitcher Don Sutton Looks Homeward
MLB star returns to beaches of childhood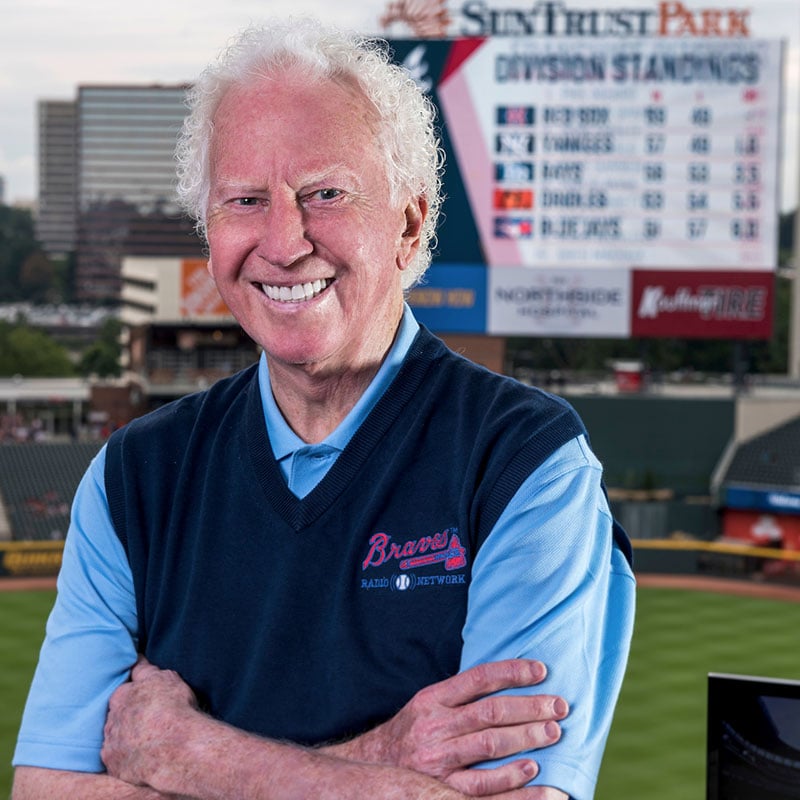 Don Sutton grew up in Molino, just north of Pensacola, dreaming about being part of professional baseball. For the past 52 years, he's been involved at the sport's highest level — which has meant traveling from coast to coast for at least six months of every year. But Sutton has never forgotten where he grew up or the people who live there.
"When I look back over all the good things that have happened in my life, I'm not sure they would have happened had I grown up anywhere else," Sutton said. "Every memory I have about growing up there is an important one. If I had to go to one place to find the biggest collection of friends in my life, then the Emerald Coast is where I'd go. I will always be grateful that I had the opportunity to grow up there and that I have had the chance to return there."
Sutton was born in April of 1945, in Clio, Alabama, to Howard and Lillian Sutton — teenage sharecroppers who lived in a tarpaper shack with a dirt floor. In '51, Howard moved his family to Molino, where he used his strong will and ambition to become successful in construction, particularly as a concrete-pouring foreman.
"When I visit, I spend time with my dad — he's 90, now — and we try to revisit some of the places and relive some of the fun we had when I was a kid," Sutton said. "It usually involves us going down to the Escambia River, and it usually ends up with us finding a place where you can get 'three sides and a meat' at one of those little hole-in-the-wall restaurants. I never leave that area without thinking how fortunate I was to have grown up there. We didn't have a whole lot, but what we had was priceless."
At J.M. Tate High School, Sutton played a little football and basketball, but it was baseball that brought him All-State recognition his junior and senior years. Tate won a state championship in 1962 and was runner-up in 1963. Also in '63, Sutton's classmates voted him "Most Likely to Succeed."
After attending Gulf Coast Community College in Panama City for a year, Sutton was signed by the Los Angeles Dodgers, one of the dominant teams in the National League. His debut with the bigtime came at the age of 20, and he eventually spent 23 years in the majors, 16 of them with the Dodgers. Overall, he won 324 games and struck out 3,574 opposing batters. He was a four-time All-Star and earned the MVP award of the 1977 All-Star game. He was elected to the National Baseball Hall of Fame in 1998, and the Dodgers retired his number, 20, that same year.
Sutton's remarkable career as a professional baseball player came to an end in 1988, and one year later, he made the transition into broadcasting. Since then, for all but two baseball seasons, Sutton has been involved with the Atlanta Braves, who inducted him into their Hall of Fame in 2015. This past season included ››
144 games with the Braves Radio Network, which can be heard through three different stations in this area.
Although Sutton lives in Rancho Mirage, California these days, he usually "heads for home" once his broadcasting duties are wrapped up for the season.
"I jump in my car and head down I-85 to I-65, then get off there in Century, and come on down," Sutton said. "People always ask me why I go there, and I say, 'I go there for therapy.' They ask, 'What doctors do you see?' and I say, 'Dr. Pensacola Beach, Dr. Navarre and Dr. Destin.' … I don't go back there just to say, 'I'm going to play golf,' or, 'I'm going to go fishing.'  I go there, and something therapeutic always unfolds for me."
Some of that therapy involves reconnecting with friends and teammates from Tate High School; some of it involves playing golf or dining out.
"I think a lot of us were .500 and .600 hitters, and we always get back to reliving 1962, when we won the state championship for Tate," Sutton said. "And there are always people who put their arms around me. When I was having a hard time some years ago, one of these people was Sam Montalto. Sam was like a big brother to me. It was almost like he adopted me."
Montalto, who passed way in 2016, was locally famous for owning and operating Pandora's Steak House and Pranzo Italian Ristorante on Okaloosa Island, and for the annual Pandora's Invitational Golf Tournament.
Fred Levin, perhaps Pensacola's most famous lawyer, is one of Sutton's longtime hometown friends.
"For years now, I've been around great athletes like Roy Jones Jr. or Emmitt Smith, but no one has been more down to earth than Don Sutton," Levin said. "The last time he was here, we had dinner at Jackson's. I think it was his father's birthday. He's so natural and normal around people, you wouldn't realize he's a Hall of Fame baseball player."
So when another long, long baseball seasons ends, Don Sutton knows there's still one road trip remaining: the trip home, to the Emerald Coast.
"There's always something to do, rain or shine," he said. "I always leave there feeling rejuvenated, and that's one of the reasons I keep going there."
---
Sutton, born in Clio, Alabama, grew up in Molino, near Pensacola, where a ball field is in named in his honor. He attended J.M. Tate High School, where he helped the baseball team win a state championship in 1962. He attended Gulf Coast Community College in Panama City before going pro with the Los Angeles Dodgers. He also played for the Houston Astros, the Milwaukee Brewers, the Oakland Athletics and the California Angels. A California resident, he continues to work in Major League Baseball, as a broadcaster for the Atlanta Braves.