Gulf Coast Go Announces 30A Brew Tours
Trolley service brings South Walton its first ever beer tour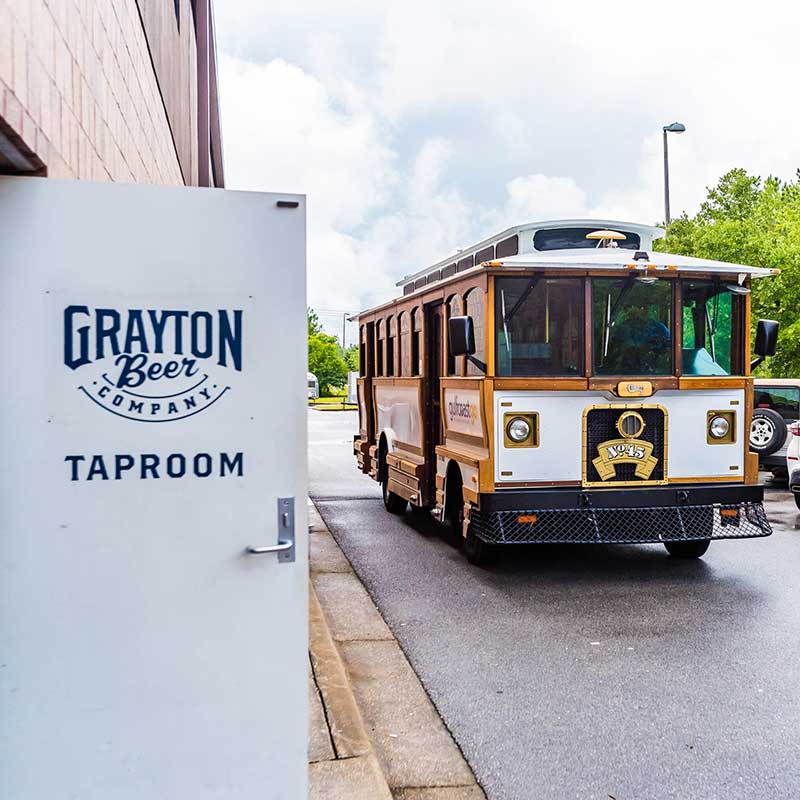 courtesy of gulf coast go
Gulf Coast Go, a new transportation service in South Walton and Destin, kicks off operations with South Walton's first ever 30A Brew Tour.
Tours will be available will be offered on Tuesdays and Thursdays at $75 a head.
It will begin at 1:00 p.m. and make three stops over three hours at Grayton Beer Tap Room, Shades Bar and Grill, and Grayton Beer Brewpub.
The tour will begin at the public parking on 283 South in Grayton Beach (1505 County Rd 283 S – Santa Rosa Beach, FL 32459) and head to Grayton Beer Tap Room.
Guests will enjoy a guided tour of the brewery as well as a beer flight.
Then, travelers will board the trolley to head to Shades where they will receive a flight of local beers and half off appetizers.
Next, the trolley will head to Grayton Beer Brewpub to enjoy another flight of beer.
Grab some friends and get ready to make new ones on the 30A Brew Tour!
The tour will consist of all "local" beers, brews from the panhandle, including Grayton Beer, Idyll Hounds and Oyster City Brewing Company. The goal of the 30A Brew Tour is to introduce locals and visitors to brews from the Gulf Coast of Florida.
Gulf Coast Go plans to add many more types of tours in the near future including wine tours and food tours.
Co-owner Curtis Spagnola says, "While working to get Gulf Coast Go off the ground to provide reliable transportation to locals and visitors to our area, we saw the need for a local craft beer tour. We have so many great breweries on the panhandle and we love to support local business."
The first 30A Brew Tour is Thursday, June 21.
About Gulf Coast Go:
Gulf Coast Go will be a "hop on hop off" transportation service along Scenic 30A, South Walton and Destin.
Opening summer of 2018, Gulf Coast Go will have multiple stops along Scenic County Highway 30A and all the way to the Destin Harbor.
Travelers will be able to buy a day pass to go get everywhere from Inlet Beach to Destin. Stay tuned for the big opening day coming very soon!