Golf Cart Shopping Made E-Z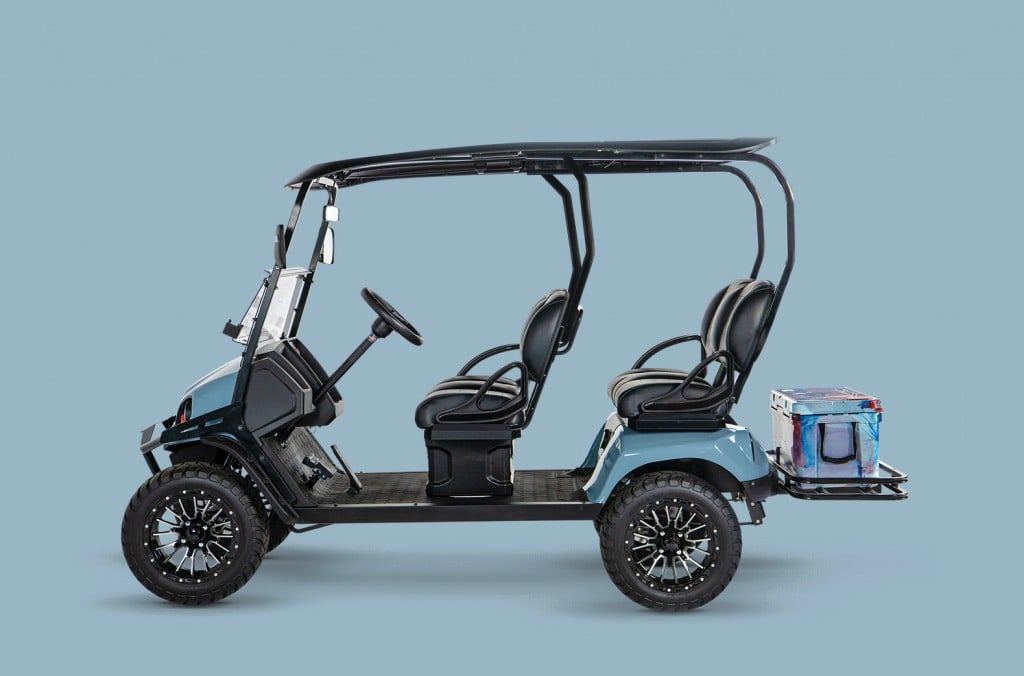 Imagine heading out in your golf cart and spending your day shopping, hitting the beach, heading back to the house to freshen up and then out again for a night of dinner and drinks. All without the worry of constantly stopping to charge. Not too long ago, this was a fantasy, but the E-Z-GO Liberty has made it a reality.
Dixielectricar takes pride in exclusively providing the premium products that E-Z-GO brings to the golf cart market, including the new luxury Liberty line. Its eco-friendly technology activated by a Samsung SDI lithium battery provides the highest performance in the industry.
The battery administers consistent power regardless of charge level, and the onboard rapid charging system has dramatically reduced charging time. Golf carts historically took eight to 10 hours to charge completely, but a complete charge can now be attained in two to four hours. Plus, this premium battery doubles the cart's range, putting drivers at ease.
Golf carts are becoming more like automobiles, offering high-quality motors and suspensions, LED lighting, leather upholstery, USB charging ports and many more desirable features. The E-Z-GO models come with an exceptional eight-year warranty. Should the need for warranty work arise, Dixielectricar is able to replace parts and make repairs at their on-site services shops.
"Everyone loves their golf cart until it gives them issues, and that's when we are able to step in and provide the best service possible to our customers," said Colin Gorman, an owner of Dixielectricar. "There are other companies that will sell you a golf cart at a lower price, but it will not come with the level of service and care that we've provided since 1972."
The company's outstanding reputation has been a factor in sales volume that warranted the opening of two stores in addition to their original Santa Rosa Beach location: a store in Fort Walton Beach and coming soon, a store at Pier Park in Panama City Beach.
"When customers choose to spend local, their money stays local," said Gorman. "We invest back into the community by offering the highest-quality brand coupled with reliable service."
Dixielectricar
3525 U.S. Hwy. 98, Santa Rosa Beach | (850) 269-0011 | DixiElectricar.com