First Thursday Artwalks in Grayton Beach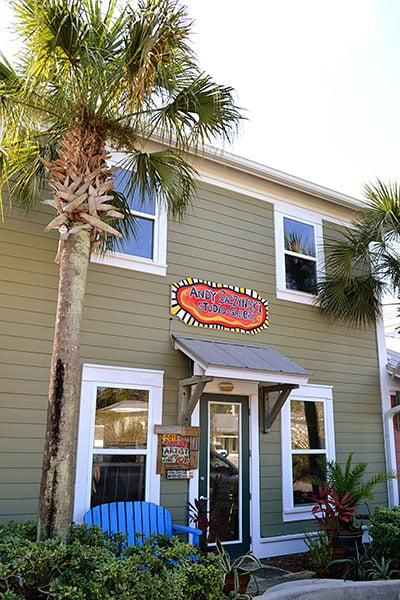 Long known as a home and haven for artists, Grayton Beach welcomes another creative endeavor with First Thursday Artwalks, beginning Thursday, March 6 from 5 to 8 p.m.
The Grayton Artist Collective, a group of local artists with working studios in Grayton Beach, are banding together to offer open gallery night once a month throughout the year. The participating studios and galleries are located in the newly named Grayton Arts District along Logan Lane off County Road 283.
Art lovers can can enjoy refreshments while strolling from gallery to gallery to view all the new art exhibits, mixing and mingling with the artists and enjoying an inside peek into their workspaces.
Glass artist Mary Hong is one of the participating artists/gallery owners. "I know when I've travelled the globe, I'm always drawn to the artsy side of town, and if I get a rare chance to spy someone actually making their craft, while I watch well then, I'm enchanted! We've decided to put down our tools for a bit and welcome the public in our studio spaces and show off how we work and what we do and what inspires us. Who know, it may just inspire others," she says.
Participating artists include Andy Saczynski, Mary Hong, Allison Craft, Chandler Williams, Nicole Paloma and Justin Lyons.
Saczynski, who was instrumental in forming the Collective, hopes the new event will help showcase the accomplished artists in the group. "Three of those artists hold the title of South Walton Artist of the Year, one is South Walton Photographer of the Year, and one was the headlining show at South Walton Fashion Week. It only made sense that we form the Grayton Artist Collective as a means to highlight us as an artistic hot spot on 30A and work together to showcase our recent work at a monthly Art Walk," he says.
For more information, call (850) 502-0072, find the collective on Facebook or visit online at graytonartistcollective.com.