Fires Burn Throughout Emerald Coast Region
Firefighters work to contain fires in Walton, Santa Rosa and Escambia counties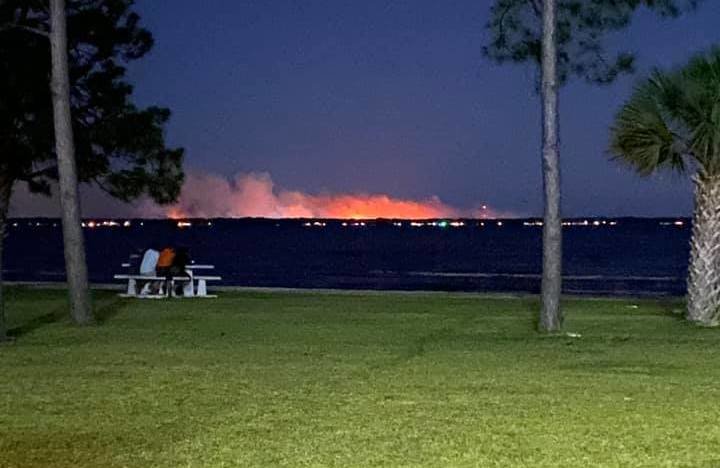 A wildfire that began on Monday, May, 4 in Santa Rosa County rapidly spread and has burned more than 2,000 acres as of Thursday afternoon causing evacuations of over 1,000 residents. Two other fires in Walton County and Escambia County are also burning hundreds of acres.
The largest wildfire, the Five Mile Swamp fire, began as a controlled burn on private property that quickly got out of control due to a combination of high winds, low humidity and dry vegetation. The fire started on the north side of Highway 98 with flames jumping to span the four-lane highway. 
More than a dozen homes have been lost, and many more structures are damaged. Evacuation orders for more than 1,100 homes will remain in place throughout Thursday. Residents south of I-10 and east of Avalon Boulevard were asked to evacuate. 
Interstate 10 is closed from Avalon Boulevard to State Road 87. 
Milton Community Center is available for sheltering. Those worried about the status of their home can call the county's fire hotline at (850) 983–INFO.
A separate fire in Walton County has grown to encompass over 500 acres and is 65-to-70 percent contained, according to Walton County Fire. The fire resulted in 34 total loss buildings as well as many structures with partial and minor damage. Over 500 people have evacuated, and South Walton High School opened as an evacuation center. 
The Walton County Sheriff's Office will be helping residents check on their properties. Residents will need to provide identification to prove where they live.
"We have experienced an astonishing response from the Sheriff's office, local fire departments, neighboring fire departments, the Florida Division of Emergency Management and Volunteer Florida," said Louis Svehla, public information officer for Walton County. "They are doing a tremendous job containing the fire considering the winds and weather."
The Walton County human services department will be preparing and providing meals for the 400 first responders present on the scene. 
A third fire in Escambia County, named the Hurst Hammock fire, burned more than 300 acres and is 20 percent contained, said Florida Forest Service officials. The fire is expected to burn itself out without impacting homes.