Fine Jewelry Shopping Is Personal at McCaskill & Company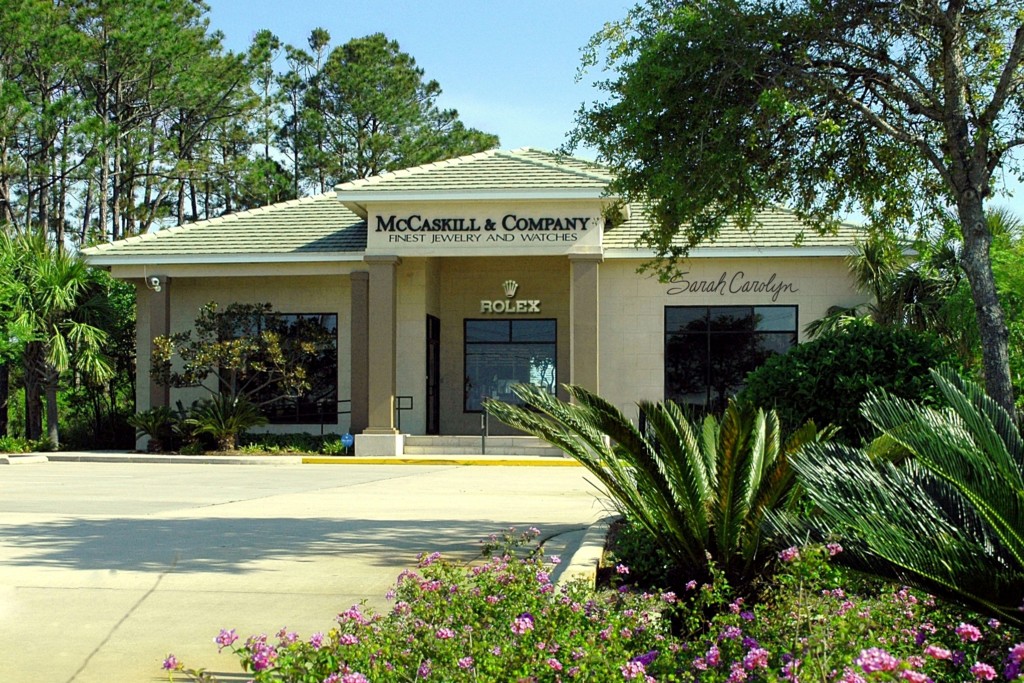 For Bill and Elizabeth Campbell, the jewelry business is a relationship business. The owners of McCaskill & Company know the fine jewelry and watches they sell are personal to their customers, purchased to commemorate falling in love, getting married, babies, graduations, birthdays, anniversaries and every other important milestone in life.
So the Campbells go out of their way to make sure shopping at McCaskill & Company is a very personal, enjoyable, even homey experience. It starts with the atmosphere. Sparkling gallery displays. Complimentary champagne. Beautiful sitting areas, even a fireplace to gather round. And always a warm welcoming attitude from every single member of the staff.
There's nothing stuffy about this store, despite its national reputation as one of the finest jewelry stores in the U.S. "We want people to come in and shop in their flipflops!" says store manager David Kirk.
What people will find at McCaskill & Company is an exquisite collection of one-of-a-kind fine jewelry pieces, expertly curated by Bill Campbell, who was following a lifelong passion to be in the fine jewelry business when he started the company in 1994. It's named after his beloved grandmother Gussie McCaskill Campbell, who fueled Bill's interest in jewelry with her own collection of fine jewels.
Driven by that passion, Bill pays attention to every detail, bringing in unique pieces from the best jewelry designers in the world. He gets to know his customers' tastes and personal style, and recommends just the right pieces for them. His expert staff is encouraged to do the same: They'll even record your preferences in a wish list so they can recommend exactly the right gift when your loved one comes shopping for a special event.
High pressure sales tactics have no place at McCaskill & Company, says David Kirk. "It is true we have expensive jewelry but we also have very affordable jewelry. We just want people to come in and have a wonderful shopping experience."
McCaskill & Company, voted Finest of the Emerald Coast by Northwest Florida Daily News, Best In Destin 2014 by Destin magazine, Best of the Emerald Coast 2014 by Emerald Coast Magazine, and The Knots' Best in Weddings 2013, is located at 13390 Highway 98 West (Emerald Coast Highway), Destin, Fla. 32550 (850) 650-2262 Store hours: Monday – Saturday 10:00am to 5:30pm