Women's Profile: Female Business Leaders in SEASIDE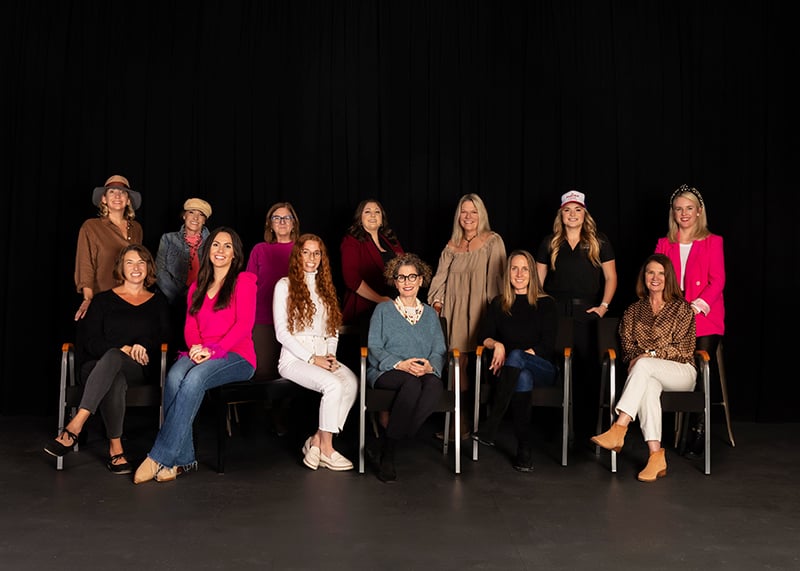 The SEASIDE® community is synonymous with charming strollable streets, lush waterfront landscaping, cozy coastal cottages and unique, artisanal businesses, many of which are owned and operated by women.
SEASIDE® is a special town that originated from the vision of Robert Davis and his wife Daryl Rose Davis. SEASIDE® is a New Urbanist community consisting of more than 300 homes and a variety of businesses, shops and restaurants. Central Square is the community's heartbeat.
Beginning with the very conceptualization of the town, much of its success and recognition has been due to the women who make decisions, take action and open their storefronts daily as part of the SEASIDE® community.
When only two houses had been built, Daryl Rose Davis began the first SEASIDE® entrepreneurial venture, a produce stand, intended to foster community.
Throughout the years, Davis would open a women's clothing boutique, a children's store and a home furnishings store. In 1988, Erica Pierce joined Davis in creating a concept that would capture the essence of the community — The Seaside Style®.
The Seaside Style® is a curated line of clothing and goods, which favors timeless and true over trendy. Acquiring SEASIDE®-branded apparel is important to residents and visitors, alike. Simply and stylishly fashioned, the SEASIDE® T-shirt is familiar throughout the Southeast.
"Our store offers the opportunity to take home a part of SEASIDE®, to always have a connection," Pierce said. "Many are repeat customers who know they are going to receive quality products, the highest level of customer service and dedication to attention to detail."
Over the years, Davis and Pierce have been mentors to the women who have been employees with The Seaside Style®, many of whom have gone on to open their own businesses.
"Daryl and Erica enjoy the success of The Seaside Style® because they treat their staff with respect and they invest passion and soul into women," said Makenzie Carter, general manager and chief creative officer of The Seaside Style®. "It's rewarding to see women grow in the confidence they might not have had before experiencing this company."
Like Robert and Daryl Davis, Bill and Heavenly Dawson are forever tied to SEASIDE®. In 1988, the Dawsons started The Dawson Group, which would result in five SEASIDE® dining establishments: Dawson's Yogurt & Fudge, Pickle's Burger & Shake, It's Heavenly, Wild Bill's Beach Dogs and The Shrimp Shack.
In 2020, the couple made the decision to sell The Dawson Group entrusting it to operating partners Ashley and Clark Beecher and Courtney and Baron Fields.
"It's a privilege and an honor to have businesses in SEASIDE® and to carry on the legacy that the Dawsons started," Ashley Beecher said. "SEASIDE® provides an excellent audience, and we intend to offer the same expected experience to them while continuously improving and elevating our restaurants."
With Beecher's background in client experience management and Fields' many years spent in restaurant management, the two ensure no detail goes overlooked from upgrading pickles used to guaranteeing that every customer is greeted.
"It's a privilege to be a part of people's memories," Fields said. "All of our restaurants are quick service, which means we have a small window to make a big impact. We will serve you with a smile and deliver your food with a kind word because people always remember how you made them feel."
Chasity Brunson, owner of the Green Stream, a company serving cold-pressed juice, acai bowls, smoothies and other healthy options, said there's an inclusive and exceptional feeling to being a female business owner in SEASIDE®.
"I feel so honored to be a part of such an incredible community, and for a business owner, that's a dream come true," she said. "I love to show women that they can succeed with passion, hard work and a support system."
As vacationers and homeowners stroll the scenic Central Square, they shop and support female-led businesses such as Central Square Records, Anne Hunter Galleries, The Art of Simple, Frost Bites, Modica Market, The REP, Homeowner's Collection and more.
The perpetuation of SEASIDE's® quintessential nature is due to these women, all of whom are versed in the art of delivering a brand message.
Learn more at SeasideFL.com.
---